Welcome to Festival Zone for June 2016. We are delighted it's the start of the 2016 Auckland Festival of Photography.
Ian Strange, Shan Turner-Carroll, Lin & Lam, Arthur Ou, Anna Carey,
Shoufay Derz, Eva Marosy-Weide, Sean Lowry. Curated by Simone Douglas.
Opens 2 June at 10.30am to the public at Silo 6 this year's Festival hub down at Wynyard Quarter. This is not to be missed. Thanks to our partners Parsons School of Fine Arts, Embassy of the United States of America and Panuku Development Ltd.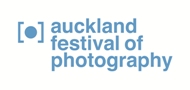 ---
Future Projections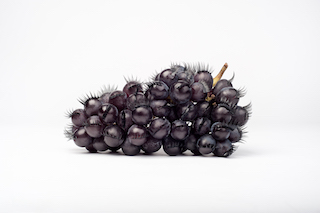 Teo Caiyun/ADM Nanyang Technololgical University.
Starting today a projection of images created by photography students in Auckland, Australia, Singapore and the USA.

Participating institutions include:
AUT, MIT, UCOL, Unitec and Whitecliffe in Auckland; RMIT in Australia, Nanyang Technological University in Singapore, curated by Assoc Professor Oh Soon-Hwa, Parsons - The New School of Design in the USA . Also showing is Breaking Boundaries V1, a selection of work curated from colleges across the USA by Susan Dooley.
At Studio One Toi Tu, Ponsonby til 16 June.
With thanks to Craig Howard at Shooter Film Productions NZ.
---
Photography + Education

Come along to hear the panel discussion at Gus Fisher Gallery at midday Friday 3rd June with MC Alasdair Foster taking us through the educational challenges with 7 key thinkers in the world of photographic education. With Adam Custins - Kingsize Studios, Assoc Professor Simone Douglas - Parsons The New School, Assoc Professor Gavin Hipkins - University of Auckland, Aquin Mathews - Indian Photo Festival, Gael Newton - Senior Curator, Assoc Professor Oh Soonhwa - Nanyang Technological University and Assoc Professor for Photography Jim Ramer, Parsons, New York, USA. 12 noon, free.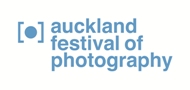 ---
Queens Birthday weekend openings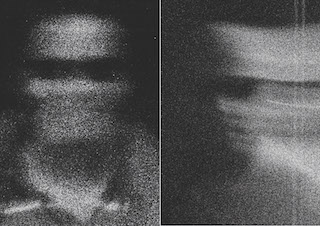 Thursday 2nd June - Mirage Gallery, Parnell at 6.30pm with a collective exhibition in the Fringe.
No. 053 Candid portrait of a man on a street corner, Adelaide, 2013 © Trent Parke/No. 879 Candid portrait of a man on a street corner, Adelaide, 2013 © Trent Parke.
Friday 3rd June - Two Rooms, Newton at 5.00pm - Trent Parke, and Conor Clarke but if you are out of the city centre then this is your night for getting into photography openings near to your place in the Fringe programme - Matakana Pictures starts at 5.00pm, at Helensville Arts Centre at 5.00pm - group show, out west at Corbans Estate Art Center at 6.00pm with Henderson Photo Society & West Auckland schools shows. Then from 7.00pm is Kumeu Arts Centre - a group show.
Saturday 4th June - 930am at Lobby, Servilles Building, City is Jiongxin Peng Photographic Exhibition, Little Planets by Brian Livingstone at NorthWest Shopping Mall at 5pm and David Lloyd, As Long As There are Animals at Monterey Art Gallery, Howick 5pm.
Sunday 5th June - Ilan Wittenberg, Bare Truth at Northart 4pm.
See our full calendar for up to date details.
---
Queens Birthday weekend - Talking Culture
Come along and hear our fantastic line up of keynote speakers from across the Asia Pacific at the Festival's opening weekend!
Saturday 4th June - Hear about Russ Flatt's new work with Tim Melville (programme change) and Ron Brownson at 1pm, followed by 'Home' curator Assoc Professor Simone Douglas, with artists Lin + Lam (US based), Shoufay Derz (Australia) and Shan Turner Carroll (Australia) at 2pm and with 'My Quiet Dream' project by Assoc Professor Oh Soon-Hwa, documentary photographer at 3pm.
Sunday 5th June - Alasdair Foster introduces the unease Australian photography has with the landscape of this vast continent, presentation at 1pm and Director of IPF, Aquin Mathews takes to India through the work of the Hyderabad based Indian Photo Festival showcase at 3pm, on now at Studio One Toi Tu and Silo 7, dont miss this unique talk.
Monday 6th June - Hear Wen Huang, from China International Press Photo and the annual contest now in it's 12th year. Auckland Art Gallery Auditorium for all of these talks.

---
Festival Tuesday Circuit - 7th June 2016
Grab your wheels, skates, cycles, scooters, runners, sneakers, to drive, cycle, walk, run or bus around the Festival Tuesday Circuit next week on 7 June, with seven independent exhibitions opening in one night, starting from 5pm at Toi Ora Gallery, with Tim Melville Gallery, Hum Salon, Atrium on Elliott, Circle Gallery, Sanderson Contemporary Art Gallery, Pierre Peeters Gallery. See calendar for each exhibition.
It's a good old Kiwi 'Do It Yourself' gallery dash! This is so much fun. FREE.