Welcome to Festival Zone for July 2017. Auckland Festival of Photography would like to thank everyone for taking part in this year's Festival. We are delighted to announce the Nikon Auckland Photo Day People's Choice winner for this year.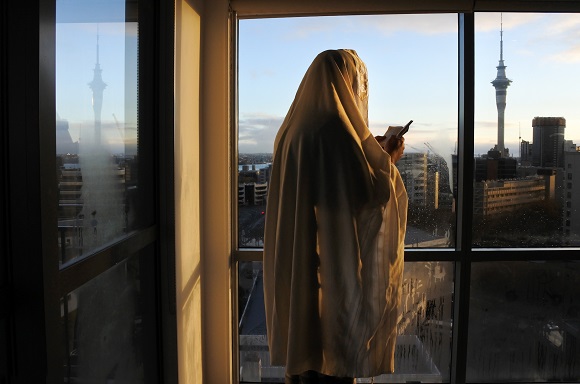 Talya Ben-Ari : Day of rest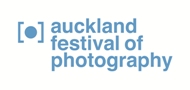 ---
People's Choice 2017 winner

Auckland Festival of Photography is pleased to announce the People's Choice 2017 winner is Talya Ben-Ari with Day of Rest, with a moment of prayer. Talya has this to say:
"I'm a 7 year old student at Kadimah College in Auckland Central and I love taking photos, like my Mum and Dad who are photographers."

"My Dad and I woke up really early on Saturday morning and there was a beautiful sunrise. As Saturday is our resting day, my Dad was praying against the view of Auckland city from our apartment. I grabbed Dad's camera and I stood on a chair so I could see him and the view together and I took the photo."
Talya wins a Nikon P900 with 83x optical zoom (equivalent of 24mm-2000mm in 35mm format). You can literally shoot for the moon with your photography and capture things no matter how far away they are. With built-in WiFi ® and NFC functionality, and a 16.1 megapixel sensor – the P900 will impress every time.
People's Choice prize: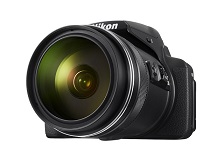 I AM THE NIKON COOLPIX P900
Congratulations to all those who were shortlisted, and to Talya for getting the most votes. A total 6327 votes were made over the 1 week. Thanks to everyone who took part.

---
Asia Pacific Photoforum
Higashikawa International Photo Festival, Hokkaido starts on 29 July through 30 August, with the 33rd annual Overseas Award being presented to Poland's Anna Orlowska along with Awards for Japanese artists - this is the longest running Festival in Japan and has a full public programme over the opening weekend 29 - 30 July.
Domestic Photographer Award

New Photographer Award

Special Photographer Award

Hidano Kazuuemon Award
Ballarat International Foto Biennale has announced it's 2017 Festival, for more see the full programme. The BIFB Core programme has 9 exhibitions ranging from #Dysturb to Iran's Gohar Dashti and Shadi Ghadirian in the outdoor public programme. Some events, workshops and exhibitions are ticketed. Fly to Melbourne, transfer to trains, buses or drive. Starts 19th August until 17th Sept.

---
Other news
Opening Friday 7th July is the "Wildlife Photographer of The Year" exhibition at the Auckland Museum. This is a destination exhibition of top international wildlife photography, on through to December. FREE.

On Sunday 9th July is Roger Ballen's The Theatre of The Mind at Te Uru Waitakere Contemporary Gallery talk by Harvey Benge, at 2pm.

Free film tickets - We have free tickets to the film Paris Can Wait opening on July 20 to give away. First 11 people to email elaine.photofestival@xtra.co.nz with the answer to this question win. One of the actors who features in the film, Alec Baldwin, is also well known for impersonating which US President?