Welcome to Festival Zone for September 2017. Auckland Festival of Photography Trust would like announce the 2018 dates for our 15th anniversary Festival, 31 May - 22 June.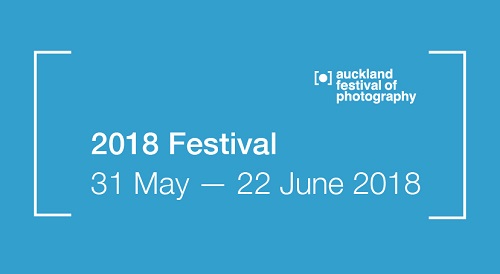 Our 2018 exhibition submission and registration process will be announced next month in October. The new curated theme for 2018 plus new ways to participate will be announced next month. Check our website for more details or like us on our FB page.
Next year is the 15th year of the Festival and since we started this innovative, collaborative public Festival, thousands of established, emerging, talented photographers from all over New Zealand - too many to name - and international photographers from Australia, Samoa, Tonga, Chile, Mexico, USA, Guatemala, Brazil, Canada, Japan, China, Thailand, India, Bangladesh, Cambodia, Singapore, France, UK, Italy, Lithuania, Germany, Poland, Turkey, Nigeria and South Africa have exhibited their work in over 1000 exhibitions and events which have been presented and partnered by us. The Festival has encouraged over 600,000 visits to be made to festival exhibitions, talks, and events across the city through our 14 years of celebrating great photography.
We are so proud to have established the community focused Auckland Photo Blog, and to have pioneeered collaborative projects with other Festivals in the region such as Diwali Festival, Lantern Festival and Pasifika Festival, whilst annually sharing exhibitions with Matariki Festival since 2008. We have partnered projects into leading international photography Festivals such as Higashikawa International Photography Festival in Hokkaido, Japan; MAP2011 in Toulouse, France;Angkor Photo Festival in Siem Reap, Cambodia; Head On Photo Festival in Sydney, Australia;Pingyao International Photography Festival, China and we work with Kaunas Photo Festival in Lithuania. We've also worked with leading international photographic agencies and organisations such as Magnum Photos, the Nikon Photo Contest, VII Agency, Alexia Foundation, China International Press Photo, and local membership societies for leading commercial, art and emerging New Zealand photographers like AIPA, NZIPP, Photoforum, PSNZ.
Its a truly breathtaking acheivement on the smell of an oily rag whilst remaining all free to the public. We have showcased photography through our themed exhibitions, Core programme, Talking Culture Series, Portfolio Reviews, Future Projections, Annual Commission, and started the 24 hour day in the life competition, Nikon Auckland Photo Day. We encourage festival participation from all levels of exhibitors including dealer galleries, private and public venues, individual artists and community groups. There is also an open access Satellite Programme - a mix of emerging, student, amateur and grass roots photography. And this year we introduced a new Award for photographers exhibiting in the Festival thanks to Mazda.
We look forward to showing more inspirational, challenging work with great new artists, projects and exhibitions to engage our audience in 2018.
We encourage participation from people of all walks of life to share their unique stories through the democratic medium of photography. You can make a donation to the 2018 Festival, as a registered New Zealand charity, CC38839, all donations are tax deductible and earn 33c in the $1 as a rebate on your annual taxes. From $5 to a monthly amount, help make the 2018 Festival, really something to celebrate.
Archive of Festival programmes 2004 - 2017

---
Auckland students showcased in Indian Photography Festival 2017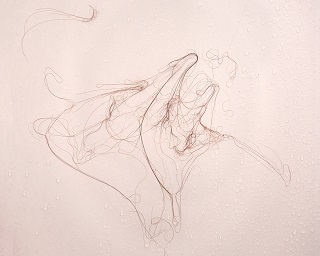 Monika Izing; MFA Photo 018 Out of Body - 2016
The Indian Photo Festival - Hyderabad (IPF) - takes place in Hyderabad, India from 21st September - 08th October 2017.
We are pleased to announce that our international youth photography project, Future Projections, initiated by the Festival in 2013, has been accepted as part of the programme for 2017 in India. This is a great opportunity for the next generation of future artists from Auckland, NZ; Dhaka, Bangladesh; Melbourne, Australia; Hong Kong and New York, USA to be shown in the 3rd edition of this growing international photographic event in Hyderabad.
Participating institutions include:
AUT, MIT, Unitec and Whitecliffe in Auckland; Pathshala South Asian Media Institute in Dhaka, Bangladesh curated by Tanvir Murad Topu, RMIT in Australia, Hong Kong Arts School, curated by Bronek Kozka, Parsons - The New School of Design in the USA curated by Assoc Professor Arthur Ou.
Bronek Kozka is a contemporary photographer & visual artist. Tanvir Murad Topu is Head of Photography at Pathshala. Arthur Ou is a practising contemporary artist & Assoc Professor at Parsons. Thanks to photographer & documentary maker Dave Cowlard, Whitecliffe, contemporary camera artist Fiona Amundsen at AUT, artist & photographer Allan McDonald at Unitec and photographer & artist Caryline Boreham at MIT for supporting this Festival initiative.

---
Asia Pacific Photoforum
'Hand' heads to China

An Auckland Festival of Photography exhibition of work by Janet Lilo is on show at this month's Pingyao International Photography Festival in China. Her new work 'Hand', will feature at Pingyao between 19 and 25 September, following it's showing as a core element of this year's Auckland Festival of Photography 2017.
Pingyao is the world's largest photography Festival and this is the 6th year the Auckland Festival of Photography has been engaged with their annual programme. AFP has worked on an international programme featuring emerging, mid-career New Zealand photographers in China since 2012.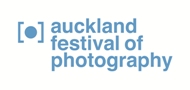 Head On Photo Festival in Sydney, Australia are calling for exhibition submissions for their 2018 edition, the deadline for submitting proposals is 15th September. Dont miss this date.
The Auckland Festival of Photography is a founding member of the Asia Pacific Photoforum - a regional grouping of international photography festivals across New Zealand, Australia, Asia and Pacific Rim. The Asia Pacific Photoforum seeks to further the presence of photography across the Asia Pacific region as a medium for artistic expression and truthful dissemination of ideas and information in an increasingly globalising world. Follow us on Facebook and Twitter.