Welcome to Festival Zone for March 2018. The Auckland Festival of Photography Trust are celebrating the 15th anniversary of this unique regional photographic gathering.

Every June - midnight to midnight - 24 hours, one day, one city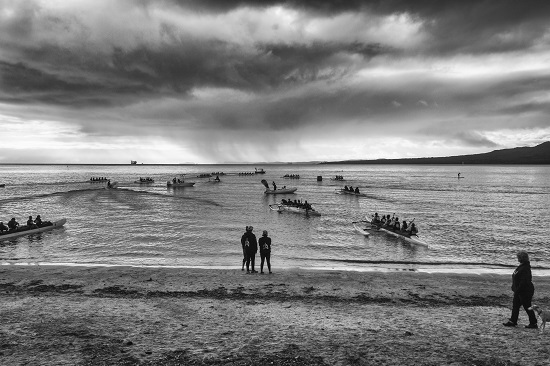 We are taking the opportunity to review projects which have been milestones of the annual Festival since our early years, projects which provided a new way to enjoy photography, new ways of sharing the work of photographers with the public and innovative firsts for the cultural life of the Auckland region.
As part of the archive and history of Auckland Photo Day to date, please enjoy our promotional video for Auckland Photo Day, a day in the life of our city. 24 hours to show the diversity of our lives! Please like and share - http://m.youtube.com/watch?v=wr68HG61giI
NIKON AUCKLAND PHOTO DAY was initiated by the festival in 2004 and is an open access public competition run over a period of 24 hours. For one day only Aucklanders are asked to capture an image which reflects their Auckland.
We are pleased to announce that the Festival's key 24 hour day in the life competition for the Auckland region is back this year! The next 24 hours day in the life competition is scheduled for Saturday 9th June 2018. Save the date! More news next month on prizes etc.
Since 2016, Nikon Auckland Photo Day has also included a category for time-lapse or video or short films - so it's possible to capture your day with moving image and enter it into this category in 2018.
Here are the winners from the last 5 years, 2011, 2012, 2013, 2014 , 2016 and 2017. We want to thank all the thousands of participants who have taken part in this popular 24 hour day in the life of Auckland competition since 2004.
And we have two new exciting additions to the 2018 competition which we will share next month for the celebration of Auckland through your photography, follow us on Facebook, Twitter and Instagram or subscribe to our e-newsletter for the latest news.
Above - Waka Races at Takapuna Beach - Sora Joseph Waningsinggel - 1st Prize Winner -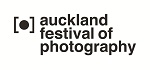 ---
2018 Annual Commission by Baker+Douglas
2018 is the 8th year of the Auckland Festival of Photography Annual Commission. Each year one of three shortlisted photographers is commissioned to produce a new body of work especially for the Festival in June. This year the Annual Commission has been awarded to Alex Plumb.
Alex says "I'm really excited to be creating a new work for the Silo space. I have always wanted to exhibit down there and I look forward to creating something that is really immersive for the viewer. Thank you Auckland Festival of Photography for the opportunity!"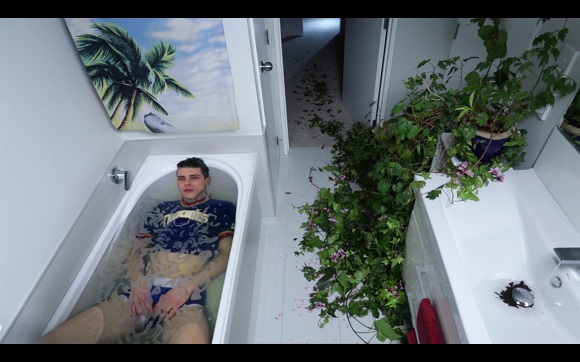 We are also delighted to announce that the Annual Commission will again be presented by Baker+Douglas, the New Zealand based publisher and online retailer of Fine Art Photobooks and Apps specialising in the work of local and international photographic and moving image artists.
The Annual Commission by Baker+Douglas will be presented in one of the Silos as part of the suite of Control exhibitions in Silo6 for the Auckland Festival of Photography. The selection panel for the Annual Commission were particularly excited by Alex's work and the prospect of what he might achieve in the challenging waterfront space. Thanks to Creative New Zealand for their support. Image by Alex Plumb. Havana Green (detail) 2015.



---
Photobook Friday 2018
Held on a winter's Friday afternoon, presented informally for education on all things photobook – including conversations with key international practitioners & NZ photobook editors and publishers.
Confirmed key speakers – Gwen Lee, curator + founder DECK, (Singapore) will discuss "Steidl Book Award Asia," held in April 2016 at Singapore's photography-focused independent art space, DECK. Supported by Asia NZ Foundation. Paula Yeatman, book editor (New Zealand) – 'Every Picture Tells A Story', is presenting on behalf of the late Jocelyn Carlin, photographer. Paula is a noted speaker who will talk about the book and Jocelyn's career.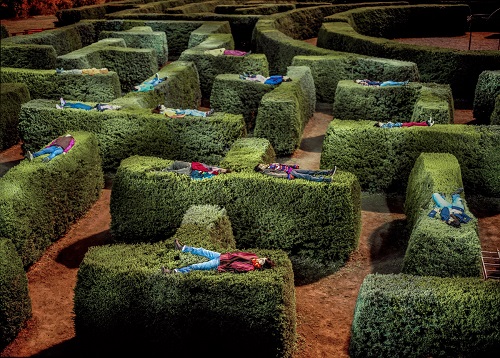 Image by Alejandro Chaskielberg - Los Creadores - Laberinto
Alejandro Chaskielberg, artist (Argentina) will introduce his book 'Otsuchi Future Memories' and the new work on the El Hoyo Labrynth of Patagonia in his recently published book, Laberinto. Supported by Argentinian Foreign Office. Enrico Stefanelli, PhotoLux director (Italy), presents his Photoboox Award, presented at PhotoLux Festival each year in Italy. Supported by Leica.
Full details announced in April.




---
Festival preview - New Zealand photographers
From 2004 to 2018, the Festival, New Zealand's leading major public photographic showcase and New Zealand's only dedicated photography Festival for the public has again joined forces with artists and galleries to provide informative, thought provoking New Zealand work in the Festival.
In A Third Life, Ann Shelton's new images explore the powerful relationship between colonisation, nationalism and plants in the context of Aotearoa. In a kind of contrived bouquet garni set against the musty colour palette of the Arts and Crafte movement. Ann is exhibited by Two Rooms in Newton.
Marie Shannon has created delicately intimate works for over thirty years, rooted in her domestic surroundings and investigations into the creative process, her Short Stories will feature at Trish Clark Gallery, whilst emerging artist Jeremy Blincoe shows Wander and Wonder at Orex, with highly staged and orchestrated, work, where he captures a friction between innocence and ominousness, childlike wonderment and something stranger. Blincoe's photographs use a combination of studio and natural lighting to give the works an augmented, hyperreal quality. Objects glow dramatically; shadows are cast in various directions. It's spooky, beautiful and fantastical.
Full artist programme announced mid April.
---
Auckland Photo Blog
'Street photography' theme in February, was won by Phillip Allen who won a spot with NZ Photography Tours, Street Photography tour. His image 'Silo Park' was selected as best 'Photo of The Month' by Dave Simpson, NZ Photography Tours. Dave comments 'I loved that the author had seen an unusual scene and stopped to capture it. We are invited to watch the watcher which is unsettling but makes for a really interesting image. Great work. Well done'.
Send in your best images from around Auckland during March, its an Open theme now.