Welcome to Festival Zone for February 2019. The Auckland Festival of Photography Trust wish everyone a Happy Lunar New Year, 2019 is Year of the Pig, in Chinese culture the Pig is yin + a symbol of wealth. Our most popular event each year is Nikon Auckland Photo Day and we are delighted to announce it will be on Saturday 8th June 2019. Save The Date!
Nikon Auckland Photo Day 2019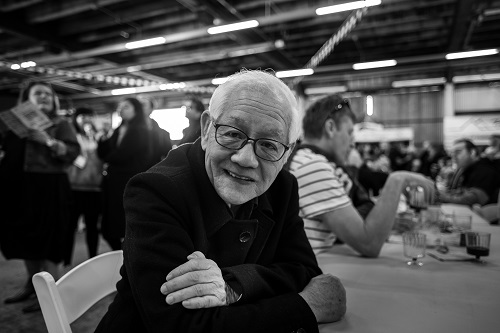 Eric Bongalonta: Mr Kao - Peoples Choice shortlist 2018. Diversity is a core value of ours, and we love this image of Mr Kao enjoying time at the 'French' culture event held on Queens Wharf ahead of the annual All Blacks test played on Nikon Auckland Photo Day.

See - Auckland Photo Day, Top 30 2018. Each year hundreds of Aucklanders pick up their camera's and imaging devices to take part. It's Auckland's most popular public competition.
Thanks to Nikon New Zealand.

---
Indian Portrait Prize 2018
If you are looking for inspiration for making your own portraits then we are eager to share this world class portrait exhibition from the Indian Photography Festival in Hyderabad, India, which will be exclusively on show at the Bruce Mason Centre, Takapuna from late May as part of the Core programme.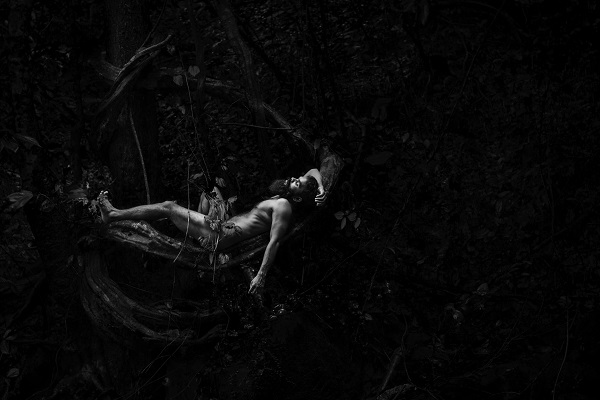 Anoop PS; Go Back To The Primitive World (India)
The Indian Photography Festival 'PORTRAIT PRIZE ' 2018 was a portrait competition open to the photographers from the Indian subcontinent. Photographers have been making portraits for centuries and what's so interesting about portraiture is its ability to capture the essence of a person, a time-period, or a culture. This award aims at discovering the compelling portraits and extraordinary talents. The judge for IPF PORTRAIT PRIZE 2018 was Melissa Golden / Editorial Portrait and Documentary photographer.

---
Alejandro Cegarra - Living with Hugo Chavez Legacy
Auckland Festival of Photography is delighted to announce our key international guest speaker this year, Alejandro Cegarra.
Part of the digital screens initiative for 2019, the Festival is excited to invite Award winning photojournalist, Alejandro Cegarra to share his internationally acclaimed series, 'Living with Hugo Chavez Legacy', which features the aftermath in Venezuela ,four years after the country's decline into choas following the death of long time leader Chavez. This seering and provactive work will be shown as a projection and is being supported by Alejandro's attendance at the Talking Culture presented by Leica series where he will take part in talks, panel discussions and portfolio reviews. All our programmes are free to attend.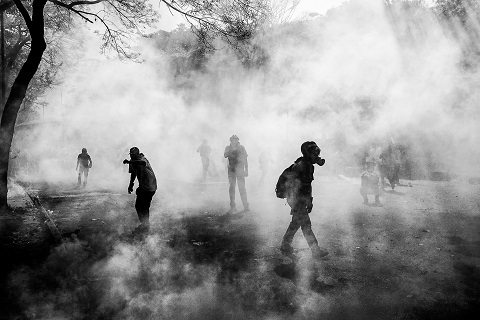 After working for a year at an advertising agency called Creative Army and only viewing photography as a hobby, Alejandro decided to pursue photography more fully. In early 2013, he started filling in for other photographers at the largest newspaper in Venezuela, Ultimas Noticias. Simultaneously he worked for two other newspapers, Ciudad Caracas and 2001. Since that same year until the present , Alejandro has been working as a stringer for Associated Press,New York Times, Washington Post, Paris Match, Stern, Pulitzer Center, Sunday Times Magazine, Veja, Univision, NPR, US News and World Report and has been published in other major media outlets as,TIME, L' Express and LFI. He is currently based in Mexico City.
Alejandro started getting recogition for his work with winning the Leica Oskar Barnack newcomer 2014 Award.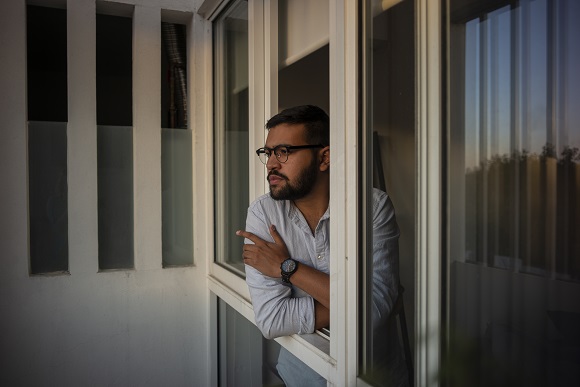 Full details announced in April. Thanks to Leica NZ.
---
Taking Part 2019
Calls for exhibitions, events, talks, projections in the 2019 Festival are now open. Thanks to everyone who has sent in an expression of interest or registration. The Festival Trust continues to invite a range of work and support its inclusion in the annual Festival.
Deadlines are approaching!
Core exhibitions
Call for Core exhibition expressions of interest - deadline 15th February 2019
Professional gallery shows and established photography artists, both international and New Zealand based, are invited to submit for this exhibition series selected by the Festival team. We will be alternating elements of our programme next year, whilst also introducing a new look boutique brochure. See how to take part here
Satellite programme
Call for registrations - Satellite - deadline - 21st February.

Satellite exhibition registrations are steadily coming in, so dont miss the early bird option to volunteer for us in 2019. Plus we now have new exhibition sections for your show to be shown online on the Festival website - 1) Portraits 2) Landscape & Nature 3) Youth photography (under 20's) 4) Group shows, Clubs & Collectives, 5) Documentary and 6) Travel & Street.
Digital Screens Initiative

To deliver more captivating work around the Auckland region, we are introducing a new digital screens initiative to engage new audiences and show more New Zealand and international photography.
Call for digital screen submissions - deadline 1st March 2019
We seek independantly curated selections or solo shows that can be projected or presented via digital screens across the region.
---
Asia Pacific Photoforum
Chobi Mela International Photography Festival 2019, DHAKA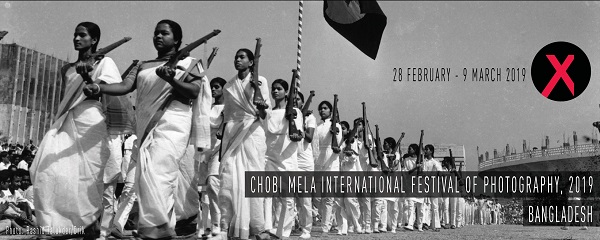 Our partners in the Asia Pacific Photoforum, Chobi Mela in Bangladesh, begin the 2019 edition of their Festival later this month.
---
New Photography Award at Ballarat International Foto Biennale - deadline 1st April 2019.
Excitingly for the first time in 2019 the Ballarat International Foto Biennale will launch its NEW PHOTOGRAPHY AWARD. This award places the focus on young photographic artists working throughout the Asia Pacific region; seeking to find those whose work is beginning to receive critical attention and deserves to be seen by international audiences.

A selection of up to 6 artists will each receive a solo exhibition within the 2019 core program in a venue alongside other finalists, and receive one-on-one support from BIFB curators in the realisation of their exhibition.

All applicants will have their submissions reviewed by an international jury of leading curators and gallery directors. Judges will award one cash prize of AUD $10,000 to an overall winner, with an extra AUD $1,000 being awarded the People's Choice Award, as voted by the public.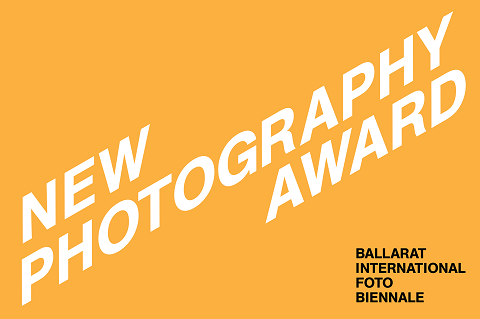 For further details and to enter please see this.