Welcome to Festival Zone for January 2021.
The Auckland Festival of Photography Trust wish all our stakeholders, sponsors, galleries, photographers and international Festival partners a prosperous and happy New Year, we hope all NZ is enjoying a great summer and wish you the best of success in 2021.
Morrinsville exhibition - Annual Commission 10th year anniversary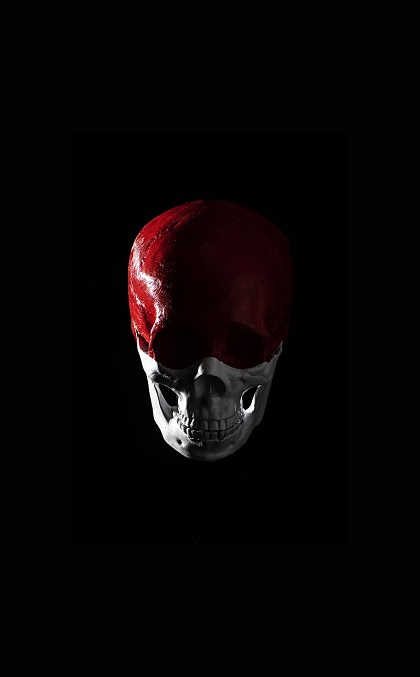 On show until 28 February in Morrinsville, Waikato, the Wallace Trust Gallery is showcasing a selection of the Auckland Festival of Photography Annual Commission Collection. The collection comprises 33 images by Auckland photographers who have each been awarded the Commission to create new work for the Festival over the last 10 years. The New Zealand artists are Roberta Thornley, James K. Lowe, Jennifer Mason, Tanu Gago, PJ Paterson, Russ Flatt, Janet Lilo, Alex Plumb, Yvonne Shaw, Qiane Matata-Sipu, Saynab Muse and Raymond Sagapolutele. Image above by Raymond Sagapolutele; Indonesia - 2020 Annual Commission.
We will have more news on the 2021 Annual Commission in April.

---
Isolation theme - Cameron McLaren - NZ

From Lockdown to Re-Opening, a series for The Washington Post by Cameron McLaren
During New Zealand's Covid 19 lockdowns Cameron photographed his country at a standstill. Commissioned by Washington Post international photo editor, Olivier Laurent this work showcased New Zealand's approach to the pandemic as being at the absolute forefront.
When international travel became impossible people continued to look to New Zealand as a place of progression and aspiration. This work proves to be an example of the power of a small nation on a global stage.
Born in Canada, McLaren found a passion for documentary photography at a young age. Learning the craft from his father in their darkroom. An ideal that continues in his work to the present.
With a strong interest in human circumstance, McLaren's work often focuses on sharing stories of people and communities which are little known. Always with a strong theme of bringing the unseen, unique or unusual to the viewer. His work is based around personal connections and unconventional moments.
McLaren developed this essence of the hidden with a spontaneous approach to documenting a moment in its purity without any contravention or encroachment of perceptions or values, either placed by himself or outside shifts in awareness. (Text courtesy of www.cammclaren.com)
Isolation theme - Chiara Panariti/Gianfranco Ferraro - Italy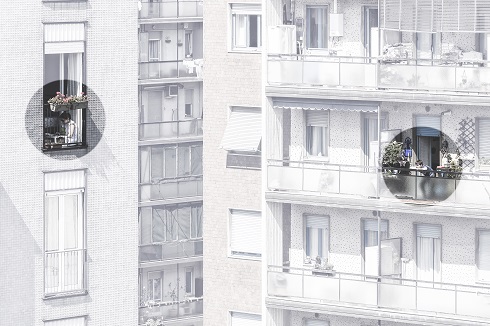 From the heart of Italy's devastating Covid-19 health crisis is 'Cronostasi', a photographic reflection on the contingent situation of the population in Milan during the lockdown period determined by Covid19, with a gaze that invites us to meditate on the new time of the human condition.
A time that is always physically the same, where life continues suspended in the everyday routine of its own living space, while outside everything becomes foreign and unreal. The project focuses its attention on a intimate and universal search for a renewed perception of time, that is a moment of crisis and an opportunity at same time.
Gianfranco Ferraro is a professional photographer who dedicates himself to reportage, stage and commercial photography. Chiara Panariti studied at the Bauer School of Photography and Visual Communication in Milan and she is a photographer and digital post-producer.
Presented in partnership with the artists, this project was part of the 2020 Kaunas Photo Festival, Lithuania

This theme, Isolation, will present some of the best New Zealand and international works during the 2021 Festival.
---
2021 Festival - Call For Submissions/Registrations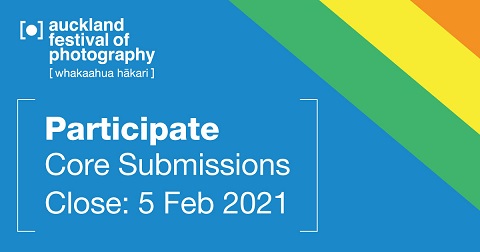 A city-wide contemporary art and cultural event which takes place within Auckland's major galleries, project spaces, non-gallery venues and public sites during June each year. The programme includes a mix of emerging and established artists and comprises existing works and creation of new work.
He taiopenga toi hou me te ahurea puta noa i te tāonenui ka tū ki ngā taiwhanga nui o Tāmaki Makaurau me ngā wāhi kaupapa, ngā wāhi ehara i te taiwhanga me ngā wāhi tūmatanui i te Pipiri i ia tau. Kei roto i te kaupapa ko ngā tohunga toi pūhou, tūroa hoki me ngā mahi kua oti kē me ērā ka mahia haeretia.
Our 2021 Festival is open for submissions to our programme; Registration process is available here.
Closing first is the Core submissions - it's our key exhibition programme. Deadlines for Core exhibitions and fee payment is early Februrary:
Other deadlines:
Satellite - Final registrations: 12th Feb 2021
Digital Screens - Submissions close: 19th Feb 2021
All timings/benefits offered are subject to change in the event of a Covid-19 outbreak during the key deadline period and/or for the 2021 Festival dates.
---
Privacy Act 2020 - Update
New Zealand's new Privacy Act came into effect on December 1st, 2020. You may have heard some discussion about the Act and wonder what it will mean for your personal information? Currently the Trust has been working within our organisation and our external storage providers to provide our subscribers and stakeholders with an updated policy which is available here.
Privacy Policy 2020