Welcome to Festival Zone for September 2015.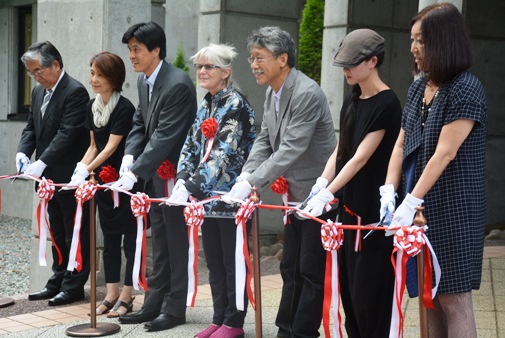 Anne Noble, ONZM takes part in the Higashikawa International Photography Festival Ribbon Cutting Ceremony, August 2015
---
Auckland Festival of Photography 2016

We are delighted to announce that the 2016 Auckland Festival of Photography will take place from Thursday 2nd June to Friday 24th June.
Our 2016 exhibition submission and registration process will be announced next month in October. The new curated theme for 2016 plus new ways to participate will be announced next month. Check our website for more details or like us on our FB page.
Next year is the 13th year of the Festival and we look forward to showing more inspirational, challenging and great new artists, projects and exhibitions to engage our audience. We will also be inviting an international guest curator to collaborate on the 2016 Festival theme. More news on this in October!
The Auckland Festival of Photography is open to programming any exhibition created through the medium of photography. We encourage festival participation from all levels of exhibitors including dealer galleries, private and public venues, individual artists and community groups. We aim to make festival participation as barrier free and inclusive as possible, in order to reflect and represent the diverse populace and points of view within Auckland.

---
Higashikawa International Photography Festival 2015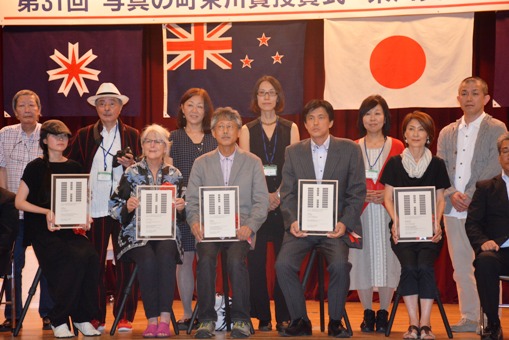 At Higashikawa Intl Photo Festival in Hokkaido, Japan the 31st Overseas Award was granted to Anne Noble, ONZM. It was a very proud moment for New Zealand photography and for the Auckland Festival of Photography who collaborated with curator Aki Kusumoto on researching this award in NZ. Anne Noble is Distinguished Professor of Fine Arts at Massey University, Wellington and one of New Zealand's most respected contemporary photographers.
Also at Higashikawa we presented a key note talk on the Auckland Festival of Photography, Auckland Photo Day, our Annual Commission 2011-2015 and the founding of the Asia Pacific Photoforum. The presentation was 80 minutes long delivered to a Japanese audience who had simultaneous translation. The presentation was a success and another milestone in the international network for our Festival and NZ photography. Our Annual Commission project is a high quality, internationally exhibited presentation of emerging artists from Auckland. Their commissioned work is building a future cultural asset for the region. We are delighted to support this annual project.

---
Pingyao International Photography Festival 2015
The Festival is an official partner to the Pingyao Festival since 2010 and has had a cultural exchange with the world's largest photography Festival through exhibition, portfolio reviews and talks since 2012. As part of the 2015 Festival delegation to Pingyao, both Festival Director, Julia Durkin and Festival trustee, Jim He, ONZM are attending the September event. Thanks to Creative New Zealand for their assistance with this opportunity to be present at the world's largest photography festival.
We are delighted to present P J Paterson at Pingyao this year. This is the first time an artist has been able to develop work for the Annual Commission with the dual presentation of the new work in our Auckland Festival exhibition, followed by the September presentation at Pingyao. This has been made possible by the support of the Asia Co-commissioning Fund at Creative New Zealand. The Festival Trust would like to thank CNZ for their support this year. Thanks to Pingyao International Photo Festival, China for their hosting of PJ and his work.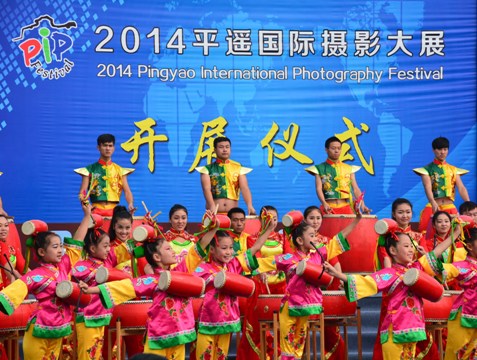 Full calendar of Festival events on APP website. More on the Asia Pacific Photoforum can be found on our Facebook page, like us and keep up to date. Follow us on Twitter too!

---
Photo World - China
An interview by Elaine Smith, Commission Curator with Christchurch photographer Tim J Veling has been published by Photo World in China. Photo World is a leading photography magazine in China and we have presented interviews with 4 New Zealand photographers over the 2015 year. In the next issue will be the work of Chris Corson-Scott.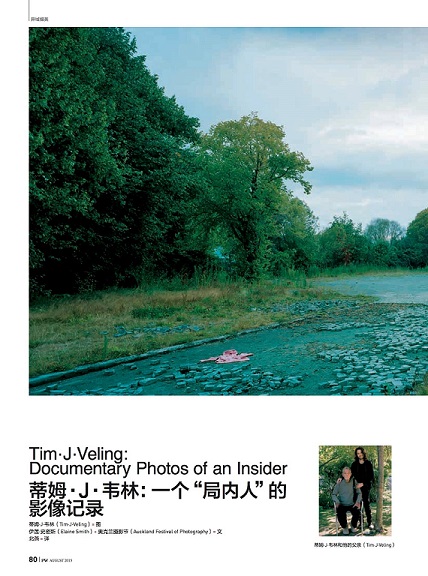 ---
Head On Photo Festival 2016
Our partners in Sydney are calling for exhibition submissions, deadline is 26th September. It's a great opportunity to get your work some international exposure.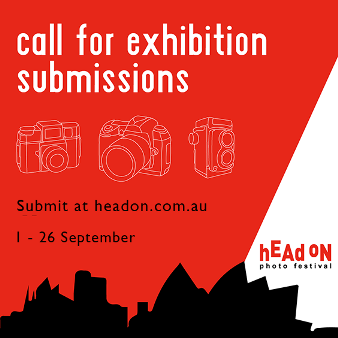 ---
Other news - Coming up in October 2015
AIPA's Image Nation is taking place in Auckland over the weekend of October 19th & 20th. It's a two day conference (has moved dates from it's late June timing to take place in mid October). If you want to get inspired to work as a commercial photographer, this is two days of industry talk and conference, well worth the ticket price for professional development - more here.
---
National Geographic - Brian Kerry, Auckland - Win 2 tickets
National Geographic Live returns with Brian Kerry. We have a double pass to give away for the October 22 event.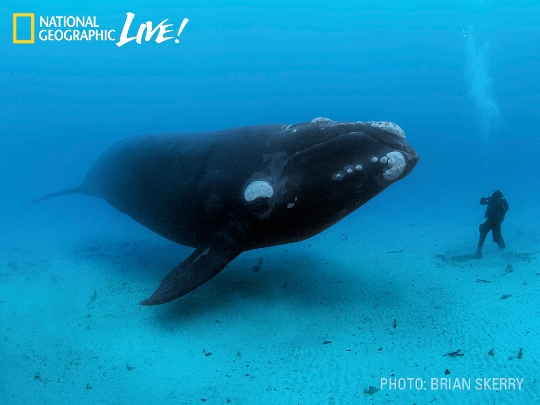 NATIONAL GEOGRAPHIC LIVE PRESENTS: OCEAN WILD - Intrepid stories and incredible images from photographer Brian Skerry - Dive deep into the world's oceans with one of National Geographic's most seasoned explorers. Watch as Brian Skerry's images illuminate the vast, hidden world beneath the waves. Brian has spent more than 10,000 hours underwater using his camera to tell the story of some of the ocean's most elusive inhabitants. His mission: to enlighten and inspire people to care about the beauty, bounty, and health of the world's oceans. Join him live on stage for an intimate look at dolphins' intelligence, hang out with the endearing Arctic harp seal, and circumnavigate the globe in search of the world's most endangered whale, the Right whale. We have two tickets to give away, email us with the answer to "Which Auckland suburb has the same name as the birthplace of Brian Skerry?", send your answer to info.photo.festival@xtra.co.nz, with subject line Brian Skerry. First correct answer wins two tickets to the October 22nd evening event.