Nikon Auckland Photo Day - Key Mission Moving Image prize winner
Fellowship at Scandrett by Sora Joseph Waningsinggel, Onehunga - Moving Image prize, a Nikon KeyMission 360. Shockproof, waterproof 4K enabled action camera allowing you to take full 360 degree footage in beautiful 4K.
Judges' comment: "This fun montage took us on a family fishing excursion over a complete day, culminating in an evening meal. The day out captures the spirt of the 24-hour idea of the competition. It's a wonderful sojurn with a family in our region on a lovely winter's day."
Photographer's quote: "This is the fourth time we've gone on a family trip to Scandrett Regional Park with our friends. The place is really nice and we can be right by the sea. When I knew the Nikon Auckland Photo Day competition coincided with our trip, I thought I would capture it. Because the activity was fun I wanted to make sure the video looked like fun too."
This is the second year in a row the Onehunga graphic designer has won a Nikon Auckland Photo Day prize, taking out the top prize in 2017. "Winning a prize again is great. Winning this category was a really nice surprise since it was the first time I have entered a moving image entry."
Watch on You Tube -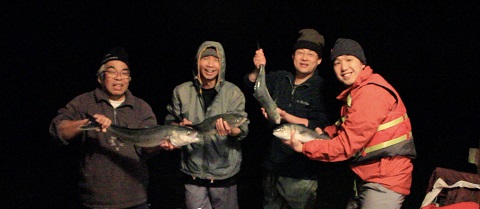 Nikon Auckland Photo Day judges announced
Blair Quax, Professional Support Manager, Nikon New Zealand, Janet Lilo, artist/multimedia and Michael Itkoff, Daylight Books photobook publisher will be doing the honours for the 24 hours day in the life competition, they will review all the entries taken on 9th June 2018. Great Nikon camera prizes, terms and conditions apply.
Saturday 9th June 2018 is Nikon Auckland Photo Day.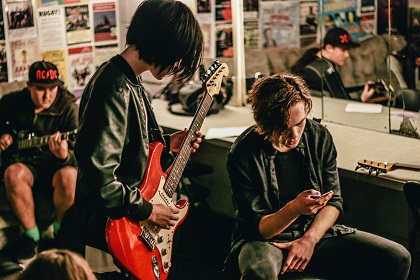 Brenna Gotje; Back Stage - 2017 shortlisted entry
'Chasing Shadows' by Mazda award
Anil Dumasia has won the 2018 Auckland Festival of Photography award, 'Chasing Shadows' by Mazda – for his image, 'Ghostly Light Shadows'.
This is the second year the Mazda award has been presented and coincides with the launch of the 2018 Auckland Festival of Photography. Entry to Chasing Shadows by Mazda was open to any New Zealand photographer exhibiting in the festival and the winner will receive a $2000 cash prize and certificate.
Judges for Chasing Shadows by Mazda were Moshe Rosenvzveig [Head On Photo Awards, Australia and AFP Trust judge] and Glenn Harris, General Marketing Manager of Mazda.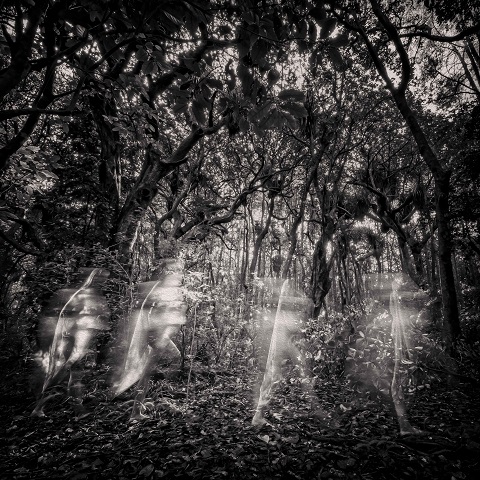 Volunteer with the Festival
Volunteering for the Festival is a great way to be involved in our wide ranging activities and learn more about how we work behind the scenes. We are always looking for more helpers, to volunteer, contact the team at the office to discuss this further. Or email us on info.photo.festival@xtra.co.nz.