Nikon Auckland Photo Day winners announced
We are delighted to announce the 1st, 2nd and 3rd prize winners and Top 30 for the 2016 Nikon Auckland Photo Day. And the inaugural Moving Image prize winner.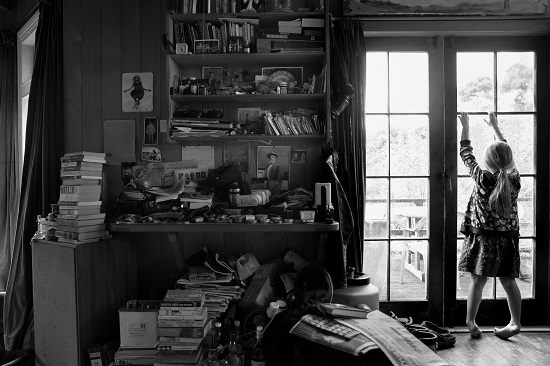 Pop's Desk by photographer Sylvie Whinray, Swanson - First prize, a Nikon D5500, a DX-format camera packed into a compact and lightweight frame, paired with a versatile Nikkor 18-55mm lens.
Judges' comment: "The black and white 'home' image shows the complex nature of childhood, and opens the discussion of the value of the grandfather's memories, which is shown by the child's attention being away from the desk and on the light of the day beckoning through the window on a rainy winter's day. Full details of prize winners.
Annual Commission by Sacred Hill
2016 is the sixth year of the Auckland Festival of Photography Annual Commission by Sacred Hill, in which one of three shortlisted photographers is commissioned to produce a new body of work especially for the Festival in June. This year the Annual Commission has been awarded to Russ Flatt.
Russ Flatt graduated with a Post Graduate Diploma in 2013 from Auckland University's Elam School of Fine Arts. Russ creates carefully staged images which excavate his memories of the past, recreating these memories in order to recognize the present. He explores identity through the creation of images like film stills from his re-imagined past, personal yet also universal in their stories.
Sacred Hill are delighted with Russ's selection, "Russ Flatt creates unique photography with incredibly strong and compelling messages. He has a truly individual style and we applaud that here at Sacred Hill. We're raising a glass to great talent and congratulate Russ Flatt on his prestigious appointment."
The selection panel for the Commission commented that the photographs were "tremendously appealing with a strong sense of narrative, conjuring an imagery of lives being lived" and that the images provided "a coherent space for the imagination of the viewer, well constructed and complete while still leaving questions unanswered".
The newly commissioned work will be exhibited in Silo 6 during the Auckland Festival of Photography in June. Silo 6 is the Festival hub for the 'Home' theme.

Auckland Photo Blog School Takeover - Selwyn College
2016 is the 10th year anniversary of the Auckland Photo Blog and to celebrate we want to showcase some of the huge photography talent we know is out there amongst Auckland's school students. We are starting a new youth engagement project to involve more schools with our ongoing monthly Auckland Photo Blog for our 10th anniversary year. So for this month, March, the Auckland Photo Blog will be showcasing photography exclusively from Selwyn College students. And for the Photo of The Month, Selwyn College will be receiving a $150 Momento Photo Book voucher to make their own photobook with their Blog photographs. We're looking forward to seeing the students creativity and how Auckland is reflected in their work. Thanks to Alix Coleman at Selwyn College for getting her students on board.
See the Auckland Photo Blog here. And dont forget to follow us on the new Instagram feed for the Auckland Photo Blog!
2016 Annual Commission by Sacred Hill shortlist announced

We are delighted to announce the Auckland Festival of Photography Annual Commission by Sacred Hill shortlist for 2016 includes -
Helen Clegg. This is the title image from her latest series "For a long time, I went to bed early"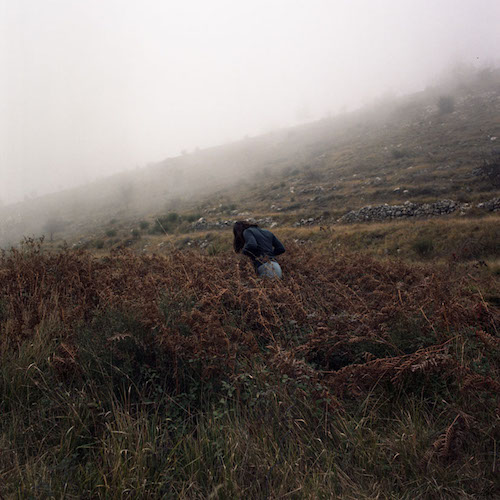 http://www.helen-clegg.com/home
Russ Flatt. This image is "Dais" from his series "Nationals". See more on his website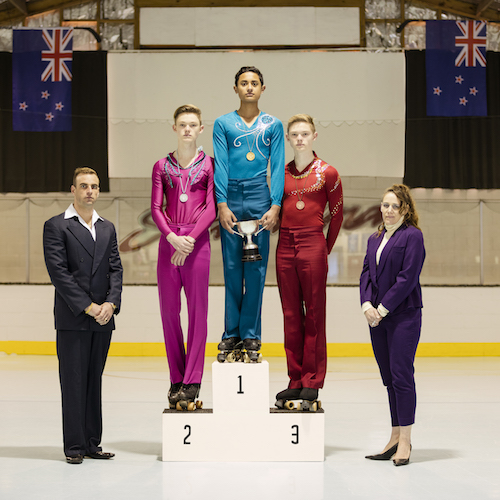 Solomon Mortimer. This image is "Pacific Rose (Zahra)" from the series "When the sun sets your eyes change colour (I hope this is true)". See more on his website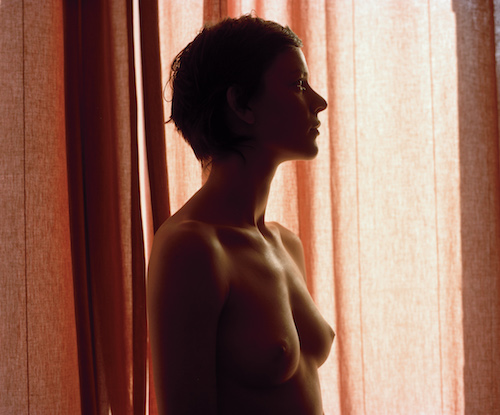 November theme 'Food' Photo of the Month announced
Congratulations to Paul Craze winner of double movie pass. For his great shot of 'Cherry Tomatoes". Submit your December entries now.


Auckland Festival of Photography 2016
We are delighted to announce that the 2016 Auckland Festival of Photography will take place from Thursday 2nd June to Friday 24th June.
Our 2016 exhibition submission and registration process will be announced next month in October. The new curated theme for 2016 plus new ways to participate will be announced next month. Check our website for more details or like us on our FB page.
Next year is the 13th year of the Festival and we look forward to showing more inspirational, challenging and great new artists, projects and exhibitions to engage our audience. We will also be inviting an international guest curator to collaborate on the 2016 Festival theme. More news on this in October!
The Auckland Festival of Photography is open to programming any exhibition created through the medium of photography. We encourage festival participation from all levels of exhibitors including dealer galleries, private and public venues, individual artists and community groups. We aim to make festival participation as barrier free and inclusive as possible, in order to reflect and represent the diverse populace and points of view within Auckland.