Welcome to Festival Zone for November 2015.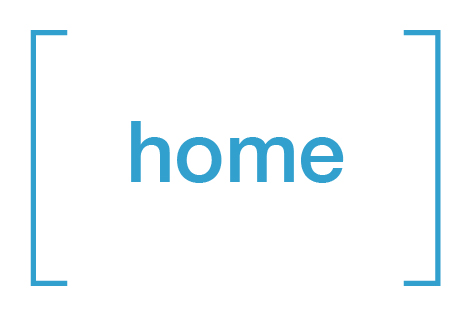 ---
Auckland Festival of Photography 2016

We are delighted that HOME is the theme for the 2016 Auckland Festival of Photography.
The Auckland Festival of Photography is open to programming any exhibition created through the medium of photography. We encourage festival participation from all levels of exhibitors including dealer galleries, private and public venues, individual artists and community groups. We aim to make festival participation as barrier free and inclusive as possible, in order to reflect and represent the diverse populace and points of view within Auckland.
How to take part in the 2016 Festival -
Themed : By Invitation - The new curated theme for 2016 is HOME. Curator - Associate Professor Simone Douglas, Director of the MFA Fine Arts at Parsons , The New School in New York.
Expressions of Interest open now: Signature : By Selection - we have a new form for your details, please email us at info.photo.festival@xtra.co.nz to get the ball rolling.
Registration open for the Fringe : Open access & Administration Fee - we have a new form for your details, please email us at info.photo.festival@xtra.co.nz to get the ball rolling.
Keep up to date with our latest news check our website for more details or like us on our FB page.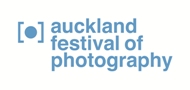 ---
Auckland Photo Blog - November - Food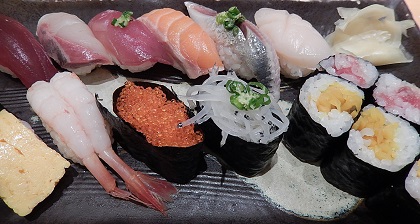 In keeping with the run up to the Taste of Auckland season, during NOVEMBER we are holding a food theme on the blog, so get your creative juices going with some yummy food moments. Submit your food moments until the 30th November and be into win a double movie pass for the selected Photo of The Month. Auckland Photo Blog is a online community photo sharing resource, with unique images of and about Auckland submitted by you. Launched in 2006, years prior to the uptake of other online tools such as Flickr, Instagram, Facebook, Twitter as a ways to share your photos. The Festival is proud to support grass roots photography, we have an online archive of over 6000 images taken by Aucklanders. Show us the food you love most this month!
---
Guatephoto

Guatephoto starts 12 November to 30 November. Thanks to Creative New Zealand, our Festival Director, Julia is attending the 2015 Asia Pacific Photoforum meeting, taking part as a reviewer for portfolio reviews, participating in talks, panel discussions, including a presentation on the Annual Commission by Sacred Hill at a special event in Antigua.
This collaboration with partner Festivals in the Asia Pacific Photoforum is a key strategic development of the Festival since 2010 when the Auckland Festival of Photography was a founding member of the network. New partner Festivals will join the APP at this meeting, stand by for exciting news about who Auckland Festival of Photography will be working with from 2016.
The Asia Pacific Photoforum goal is to promote the exchange of ideas and artists amongst member festivals and nurture the development of photography across the geographical regions of our members by supporting member festivals via cultural exchanges.
The Annual Commission by Sacred Hill is providing support for emerging, mid-career and major New Zealand photographers which is one of the essential aims of the Festival Commission. Also the project represents not only a timely enduring presence in the photographic arts community both nationally but also more importantly internationally.
---
Angkor Photo Festival 2015
Congatulations to Tim J Veling and Leon Rose, with Live, Train, Fight Like Thai, both of whom have their outstanding documentary work included in the high quality projection programme curated by Francoise Callier at Angkor.
The Auckland Festival of Photography is delighted be presenting projections by NZ photographers as part of Angkor's evening programme of international work. See full programme here.
Great to see the programme preview of the 11th edition of the Angkor Photo Festival, Cambodia, our partners in the Asia Pacific Photoforum. Angkor celebrations open on 5th December.
This is the fourth year the Auckland Festival of Photography has collaborated with the programme in Angkor Photo Festival. In 2011 as part of our Festival here, we showed Bangkok Unrest and Haiti Aftermath projection's curated by Angkor's curator Francoise Callier and in 2012 we featured Italian Enrico Dagnino's work on migrants forced to return to Libya by Italian coastguards patrolling Lampedusa's waters. Also in 2012 Angkor presented the Auckland Annual Fine Arts Commission by James K Lowe. And in 2014 we selected NZ photographers Solomon Mortimer and Qiane Matata-Sipu to be part of Angkor's evening programme of international work. And this year in our Auckland Festival we were able to present some high quality international work from Angkor Photo Festival & Workshops as part of our 2015 programme.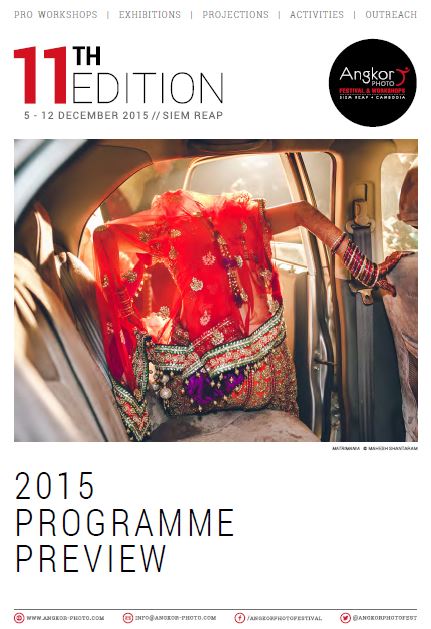 ---
Daylight Books
Auckland Festival of Photography is again proud to be partnered with the Daylight Books from this November. Daylight Books are our international media partner for 2016 and this esteemed photography outlet will be covering the Festival from the 2016 programme announcement, to the opening launch event, to the exhibition of Annual Commission work, to portfolio reviews, panel discussions, media interviews and talks - it will be a busy and vibrant event to be part of. This publication has a large international and influential readership, across many countries - as part of the partnership between now and March 2016 we will be providing details about the annual Daylight Photo Awards which open for submissions on 1st March 2016.

---
Sponsorship Associate opportunity
After twelve successful Festivals, we have established the Auckland Festival of Photography as the premium photographic event in New Zealand, and grown and developed a number of unique events, competitions and commissions within our programme as well as growing an international network of partner Festivals across the Asia Pacific.
We are again seeking the services of a dynamic individual to concentrate and further develop our fundraising, stakeholder support and commercial sponsorship. Due to a ongoing sustainability drive we are looking to expand our income to match our workload and proven track record of success. This Sponsorship Associate opportunity is envisaged as a volunteer position, with time commitment and honoraria level to be negotiated. If you fit the bill, have a proven track record in commercial marketing environments, sales, and think you have what it takes to move our festival to the next level, then drop us an email to info.photo.festival@xtra.co.nz with subject of "Sponsorship Associate" with brief CV or acheivement list. Expressions of interest welcome until 21st November 2015.