Welcome to Festival Zone for March 2016. We are excited to annouce this year's Annual Commission by Sacred Hill plus another small preview of the 2016 Festival programme. Full programme announced in April 2016.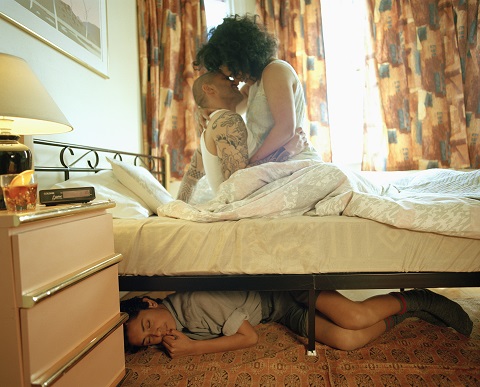 Russ Flatt - Bedroom, 2013
---
Annual Commission by Sacred Hill

2016 is the sixth year of the Auckland Festival of Photography Annual Commission by Sacred Hill, in which one of three shortlisted photographers is commissioned to produce a new body of work especially for the Festival in June. This year the Annual Commission has been awarded to Russ Flatt.
Russ Flatt graduated with a Post Graduate Diploma in 2013 from Auckland University's Elam School of Fine Arts. Russ creates carefully staged images which excavate his memories of the past, recreating these memories in order to recognize the present. He explores identity through the creation of images like film stills from his re-imagined past, personal yet also universal in their stories.
Sacred Hill are delighted with Russ's selection, "Russ Flatt creates unique photography with incredibly strong and compelling messages. He has a truly individual style and we applaud that here at Sacred Hill. We're raising a glass to great talent and congratulate Russ Flatt on his prestigious appointment."
The selection panel for the Commission commented that the photographs were "tremendously appealing with a strong sense of narrative, conjuring an imagery of lives being lived" and that the images provided "a coherent space for the imagination of the viewer, well constructed and complete while still leaving questions unanswered".
The newly commissioned work will be exhibited in Silo 6 during the Auckland Festival of Photography in June. Silo 6 is the Festival hub for the 'Home' theme.

---
Talking Culture - Assoc Professor Oh Soon-Hwa

We are delighted to welcome to New Zealand for the first time in June, from Singapore's Nanyang Technical University's School of Art, Design and Media, Assoc Professor Oh Soon-Hwa. She is a photographer, curator, and lecturer in the photography and digital imaging program at the School of Art, Design & Media . She holds an MFA from the School of Visual Arts and a doctorate degree (EdD) from Columbia University in New York. She has participated in nearly 60 exhibitions internationally - to name a few, the Noorderlicht Photo Festival in the Netherlands, the Lucca Photo Festival in Italy, the Pingyao International Photo Festival in China, the National Portrait Gallery in London, the Midlands Arts Centre in Birmingham, the Houston FotoFest, the Pochon biennale, the Ssamzi Art Space in Korea, the Asian American Art Center, the Society for Contemporary Photography, the Korean Cultural Centre in Los Angeles, the Palm Spring Desert Museum, and the Sotheby's Young International Art Program. Her curatorial works include exhibitions at the National Museum of Singapore and the Pingyao International Phtography Festival (text courtesy of NTU, Singapore).

In her photographic practice, her interest lies in documentary projects that deal with issues of identity, gender, and the human condition. She gives a key note presentation on the opening weekend of the Festival focusing on the narrative project the 'Quiet Dream'.

Oh Soon-Hwa will also curate a projection of students work from the School of Art, Media and Design as part of the annual Future Projections programme in the Festival.

Thanks to Asia NZ Foundation for their support of this visit.

---
The Long Night - Tim Matsui

Tim Matsui's Award-winning documentary 'The Long Night' screened to the US Congress last week as part of his ongoing work to promote the issues raised for reform the illegal sex trafficking of minors, the feature length doco was the first Women's Initiative Grant Project recipient from the Alexia Foundation (and was collaborative project by Mediastorm).
The Long Night won both national and international accolades including World Press Photo's 1st prize for Long Feature, National Press Photographers Association's 1st place for Best Use of Multimedia, and Pictures of the Year International's Documentary Project of the Year. We are delighted to announce an exclusive screening during the 2016 Festival, full details will be in the programme published next month.
Also attending the Festival will be James Dooley, from the Alexia Foundation. This visit is supported by the Embassy of the United States, and we are grateful for their support of this wonderful key note speaker.
James Dooley is the Executive Administrator of the Alexia Foundation - For World Peace and Cultural Understanding Through Photography. The organization funds student and professional photographers who are committed to working on serious photojournalistic and documentary projects of social significance.
His forty years of experience in daily journalism includes serving as the Director of Photography at Newsday and New York Newsday for nearly 21 years, serving as the Assistant Director of Photography at the Los Angeles Times, and performing the roles of photo editor, state editor, assistant city editor and reporter at the Arizona Republic in Phoenix, Arizona.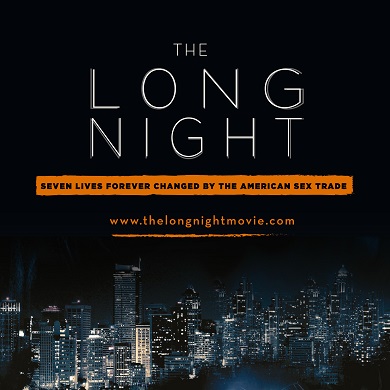 ---
Festival 2016 preview

This year's Festival is set to be another highlight of the cultural year with more key internationally acclaimed photojournalists, artists, academics and curators getting ready to share their knowledge and expertise with you over the opening weekend's Talking Culture series for free, from panel discussions to portfolio reviews, documentary screening, projections and Momento Photo Book workshops there is something to entice everyone's tastes.
This year's 3 week Festival Signature programme will feature exhibitions from Trent Parke, Peter Peryer, John McDermott, Janet Lilo, Mika, Greg Semu, Bridget Reweti, Chris Corson-Scott, AIPA, NZIPP amongst many more new shows with work that's being shown for the first time in Auckland. There's also a extensive Fringe programme, lots of interest for this year, with dozens of shows across the region from Helensville to Waiheke Island, including groups such as the Henderson Photographic Society, Auckland Photo Society, NZ Chinese Photography Association. Full programme announced in April 2016.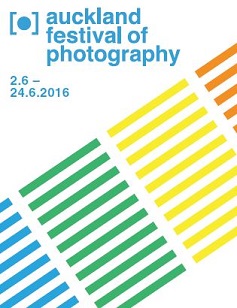 ---
Auckland Photo Blog School Takeover - Selwyn College
2016 is the 10th year anniversary of the Auckland Photo Blog and to celebrate we want to showcase some of the huge photography talent we know is out there amongst Auckland's school students. We are starting a new youth engagement project to involve more schools with our ongoing monthly Auckland Photo Blog for our 10th anniversary year. So for this month, March, the Auckland Photo Blog will be showcasing photography exclusively from Selwyn College students. And for the Photo of The Month, Selwyn College will be receiving a $150 Momento Photo Book voucher to make their own photobook with their Blog photographs. We're looking forward to seeing the students creativity and how Auckland is reflected in their work. Thanks to Alix Coleman at Selwyn College for getting her students on board.
See the Auckland Photo Blog here. And dont forget to follow us on the new Instagram feed for the Auckland Photo Blog!
---
Daylight Photo Awards

Daylight Photo Awards - Auckland Festival of Photography is again proud to be partnered with the Daylight Books. Daylight Books are our international media partner for 2016 and this esteemed photography outlet is calling for entries for the 2016 Daylight Photo Awards, we are happy to be providing details about the annual Daylight Photo Awards which open for submissions in March 2016. We are pleased to announce the jury for the 2016 Daylight Photo Awards:
Gail Buckland / Independent Curator, New York
Bill Hunt / Independent Curator, New York
Chris McCall / Pier 24, San Francisco
Clara de Tezanos / GuatePhoto, Guatemala City
Amy Wolff / CoEdit Collection, New York
In addition to having their work viewed by the judges and considered for Daylight's book program, the winner will receive US$1000 and the creation of a digital feature.