Welcome to Festival Zone for April 2016. We are excited to annouce this year's 2016 Festival programme. Full programme is now announced. See our new look website for programme details online.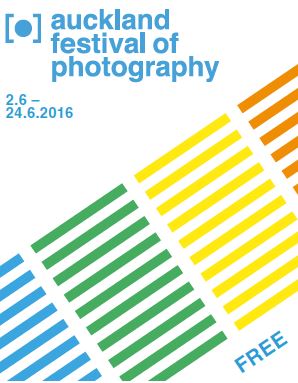 The festival is a platform for the best work produced by New Zealand-based photographers, celebrated in 25 'signature' exhibitions packed into the festival's compact June 2-24 timeframe - along with 18 'talking culture' events featuring leading international experts from India, China, New Zealand, Singapore, USA and Australia, 44 'fringe' exhibitions and new work by Russ Flatt for the Annual Commission by Sacred Hill. Check out the full calendar. In the next few weeks we will be sharing the print programme all over the Auckland region, so look out for it!
---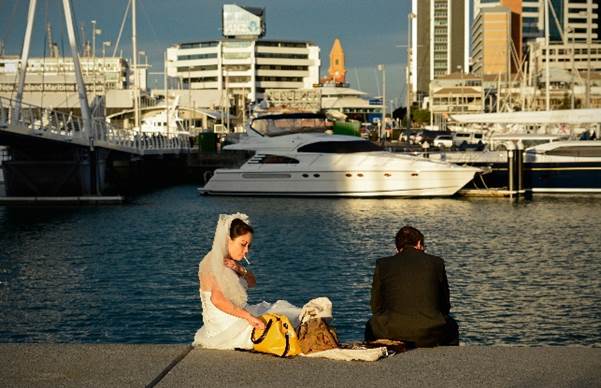 2014's winner was Dave Barker's image Time for a Fag which shows a newly-wed couple relaxing at the water's edge. Judges praised the top photograph for its "fortuitously captured and intriguing moment bathed in a golden light - a photograph that asks questions of the people, customs, traditions and consumption. It's brilliant because of the multiple readings that can emerge from this single image. A split world of idealism versus reality."
Nikon Auckland Photo Day is an open access public competition run over a period of 24 hours. For one day only, you are asked to capture still or moving images that reflects your Auckland. If the image is good enough to show your friends and family, it might be good enough to win 1st Prize in Nikon Auckland Photo Day. Groups, individuals, families, children - anyone with access to a imaging device - can submit the scenes, people and places that reflect their Auckland region.
"Auckland Photo Day is the longest running photography competition in the region, and we are delighted to continue this 24 hour event with Nikon on board" says AFP public participation director Julia Durkin. "Like our fringe programme, the 'people's competition' reflects a commitment to photography as something everyone can relate to and take part in, as a creative and personal means of expression. As part of the development of the event, this year we are introducing a moving image prize for the best short film, video, time-lapse or multimedia entry".
This one day event celebrates the many diverse pockets of culture and identity present in New Zealand's biggest city. Celebrated in a spirit of fun, this event also fulfils the important role of documenting a day in the life of Auckland. As part of the re-launch of Nikon Auckland Photo Day in 2016, we are embracing fully the time element of the 24 hour day aligning advances in technology which make it so easy for the creation of mulitmedia, time-lapse or video or short films - so it's possible to capture your day with moving image and submit it to the new category.
Dont forget all images must be taken and shot on the day itself, Saturday 11th June, it must be new work not existing work you already have. Prizes, judges, terms & conditions on our website. Exhibition Auckland Photo Day 2004 -14 previous winners will be shown at The Cloud, 18 - 24 June.

The winning photograph will win a 1st prize of: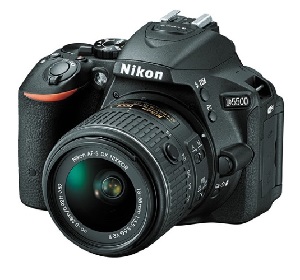 I AM THE NIKON D5500
The Nikon D5500 is the perfect tool for photographers who what the freedom to express their vision without limitations. The power of a DX-format camera is packed into a compact and lightweight frame to give you power on-the-go. The addition of Wi-Fi ® functionality and a 24.4-megapixel sensor make this DSLR truly incredible.
The D5500 comes paired with a Nikkor 18-55mm lens to get you started with your next-level photography.
Win a 2nd prize comprising: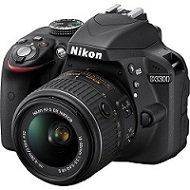 I AM THE NIKON D3300
The Nikon D3300 will surprise you with stunning images that inspire creativity at the next level. Featuring the latest EXPEED 4 image-processing engine, 24.2 effective megapixels, Picture Control and 13 special effects modes in a lightweight, compact body that goes everywhere you do – the D3300 gives you the freedom to explore like never before.
The D3300 is paired with a Nikkor 18-55mm lens so you can get shooting right away.
3rd prize: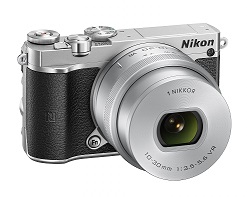 I AM THE NIKON 1 J5
The Nikon 1 J5 is the stylish and compact interchangeable lens camera with a 20.8-megapixel image sensor. With an 180° upward-tilting LCD monitor with touch screen, full manual control, new effects and even built-in Wi-Fi® and NFC technology for sharing your photos on-the-go, the J5 is the perfect culmination of power, flexibility, speed and style, all in the palm of your hand.
The Nikon 1 J5 comes with a 1 Nikkor 10-30mm lens to give you added portability on-the-go
People's Choice prize: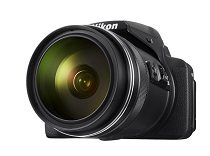 I AM THE NIKON COOLPIX P900
The Nikon P900 is one of the best compact superzoom cameras around. With 83x optical zoom (equivalent of 24mm-2000mm in 35mm format) you can literally shoot for the moon with your photography and capture things no matter how far away they are. With built-in WiFi ® and NFC functionality, and a 16.1 megapixel sensor – the P900 will impress every time.
Moving Image prize: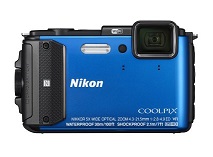 I AM THE NIKON COOLPIX AW130
The Nikon AW130 turns the world into your playground. Relive your adventures with this waterproof, shockproof, dust and cold-resistant camera and record every adrenaline pumping moment with the 16-megapixel backside illumination CMOS sensor and Full HD video capabilities. Share your epic escapades with your family and friends instantly with the built-in Wi-Fi® and NFC.
Terrms and conditions apply.

---
Talking Culture - Sam Harris

How a London music photographer turned his life upside down, abandoned his career and started shooting his home life and back yard. How twelve years worth of 'poetic images of his daughters unaffected childhood' became an internationally acclaimed, award winning photobook. Sam Harris will share his fascinating story about the Roller Coaster ride of making his deeply personal photobook The Middle of Somewhere.

Bio:

Sam Harris began his career in the London music industry of the 90s, photographing album cover art and editorial portraits.

In 2002 Harris re-evaluated his lifestyle and photographic direction and left the UK to travel slowly with his family. During this period (mostly in India) he began the process of turning his camera inwards... In 2008 Harris settled in the forests of Western Australia, from where he shoots his on-going family diary and runs international workshops.

His 2015 book The Middle of Somewhere has won a Lucie award and was a finalist in POYi, Les Rencontres d'Arles Book Award, Australian Photobook of the Year & GuatePhoto.
Diary this event on the 8 June 2016, 5:30 until 7pm session with this international award winning photographer. Free. Studio One Toi Toi, Ponsonby Road. First come first seated.

Supported by the Australian High Commission.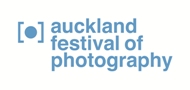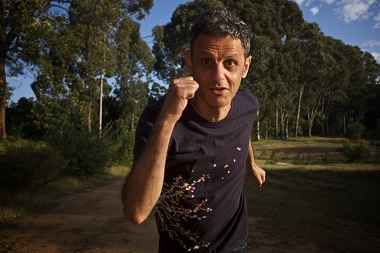 Sam Harris - GET LooSE workshop
Sam Harris will be presenting a workshop for emerging and mid career photographers at Kingsize Studio's on 11 and 12 June, this is a not to be missed Festival opportunity to meet and work with Sam in a small intimate group of 10 maximum. See more details and fees for GET LooSE, it's like photographic yoga!
Bookings via Kingsize Studios.

---
Talking Culture - James Dooley

Also attending the Festival will be James Dooley, from the Alexia Foundation. This visit is supported by the Embassy of the United States, and we are grateful for their support of this wonderful key note speaker.
James Dooley is the Executive Administrator of the Alexia Foundation - For World Peace and Cultural Understanding Through Photography. The organization funds student and professional photographers who are committed to working on serious photojournalistic and documentary projects of social significance.
His forty years of experience in daily journalism includes serving as the Director of Photography at Newsday and New York Newsday for nearly 21 years, serving as the Assistant Director of Photography at the Los Angeles Times, and performing the roles of photo editor, state editor, assistant city editor and reporter at the Arizona Republic in Phoenix, Arizona.
Book it into your diary on 2 June 2016 - 12 - 1pm session with this international expert on photojournalism. Free. Auckland Art Gallery Auditorium. First come first seated.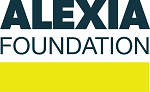 ---
Daylight Photo Awards

Daylight Photo Awards - Auckland Festival of Photography is again proud to be partnered with Daylight Books. Daylight Books are our international media partner for 2016 and this esteemed photography outlet is calling for entries for the 2016 Daylight Photo Awards, here are full details about the annual Daylight Photo Awards which close for submissions on 1 May 2016. The jury for these 2016 Daylight Photo Awards are:
Gail Buckland / Independent Curator, New York
Bill Hunt / Independent Curator, New York
Chris McCall / Pier 24, San Francisco
Clara de Tezanos / GuatePhoto, Guatemala City
Amy Wolff / CoEdit Collection, New York
In addition to having their work viewed by the judges and considered for Daylight's book program, the winner will receive US$1000 and the creation of a digital feature.

---
Auckland Photo Blog

2016 is the 10th year anniversary of the Auckland Photo Blog and to celebrate we want to showcase some of the huge photography talent we know is out there amongst Auckland's school students. We have started a new youth engagement project to involve more schools with our ongoing monthly Auckland Photo Blog for our 10th anniversary year. So for March, the Auckland Photo Blog was showcasing photography exclusively from Selwyn College students. And for Grace Hoskins, for her 'Jamie' Photo of The Month, Selwyn College will be receiving a $150 Momento Photo Book voucher to make their own photobook with their Blog photographs.
See the Auckland Photo Blog here. Send your photo's for April - Open theme. And dont forget to follow us on the new Instagram feed for the Auckland Photo Blog!