Welcome to Festival Zone for late April 2016. We are excited our limited edition 2016 Festival programme is out now. Pick up your copy from any Signature exhibition venue, Auckland Art Gallery, Auckland Museum, Wynyard Quarter, or Queens Wharf only.
---
Home - curator's message

What is home? comes to us in a slow burn of revelation in the hands of the artists in this exhibition. The artists, each connected to the Australasia Pacific Region look at assumptions of home as a given. Questions of where we come from? and, how long have we been here? so pertinent to our region, are palpably raised in the artists' photographic works.
For some of the artists, they never came from - they were always here. Home as spirit. Home as land. For others their family was forced away from ancestral homelands and set adrift, hoping to find refuge and acceptance in lands new to them. Home as hope. Photographs of home past carried forward into new homes, reveal photography's paradoxical relationship with time. Home as return. Many of us within our region draw from multiple bloodlines. Home as heritage.
In other artists work, the disquiet of the suburban home where 'all is well' slowly dissipates into states of angst, into the DNA of our suburban dream. Houses lit up like cruise ships, houses constructed from memory. Doorsteps from which every one has departed, doorsteps at which no one can arrive.
It is a significant human experience to know home, and these artists powerfully suggest that home is not a fixed experience. Rather home is a shape shifter revealed through time, culture, and politics.
Simone Douglas, Curator, New York

Artists; Ian Strange, Shan Turner-Carroll, Lin & Lam, Arthur Ou, Anna Carey, Shoufay Derz and Sim Chi Yin. Home opens 2 June at Silo 6. Until 20 June. Thanks to the Embassy of the United States of America.
Cover Images: Nigel Swinn, F4 Collective, Trent Parke (© Trent Parke No 432 Candid portrait of a woman ona street corner. Adelaide, 2013. Pigment print 60 x 60cm. Courtesy of the artist and Stills Gallery), Chris Corson-Scott, Sim Chi Yin, VII Photo Agency and Laurence Aberhart (above).
---
Talking Culture - Portfolio Reviews

Are you a fine arts photographer? Or a commercial shooter? Does your work involve photojournalism? Can you tell a story in a single image or do you have a long term project that you've got on the back burner pending that light bulb moment of inspiration?
Our annual Photographic Portfolio Review is being held on Monday 6th June, Queens Birthday. Book your session with one of seven leading experts in the world of international photography and get an assessment of your photography.
With James Dooley - Alexia Foundation (USA), Assoc Professor Oh Soonhwa, Nanyang Technological University, (Singapore), Alasdair Foster - International Art Consultant (Australia) + Assoc Professor Simone Douglas, Parsons The New School, New York, (USA) Sam Harris, award winning photobook author, (Australia) Ron Brownson, Senior Curator Pacific Art, Auckland Art Gallery (NZ) and Wen Huang, PhD, China International Press Photo. (China). Full details of how to secure your session here. FREE to every level from student to established. Email us on info.photo.festival@xtra.co.nz to book in. Full programme including how to book your Sam Harris workshop, panel discussions and talks see under Talking Culture 2016.
Momento Photobook Workshops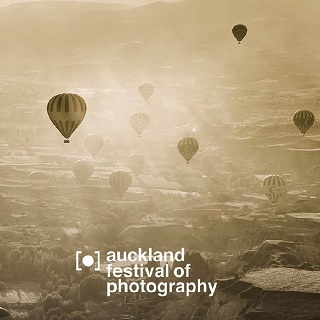 Also over the Queens Birthday holiday weekend is our Momento Photobook workshops, which includes;
Save Your Photos workshop FREE
Sat 4 June at 11am
Auckland Central Library
We'll hold your hand through the process of digital photo management, demonstrating how to transfer, sort, name, remove duplicates and back up photo files, then show how easy it is to turn your organised photo collection into a handsome book design. More info on the travel photography by Paul Daly and foodstyling by Sarah Tuck on the link above. These are extremely popular so book in early!
---
Asia Pacific Photoforum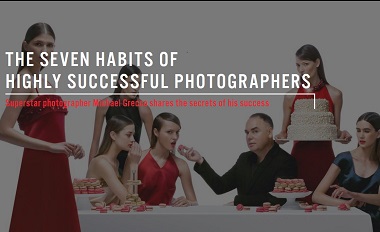 Head On Photo Festival starts on Friday 29 April in Sydney and has a great preview in the Australian Pro Photo on this years Head On Photo Festival. Fantastic line up again this year, Ron Haviv (sold out), VII, Ben Lowy, Michael Grecco, James C. Dooley, Susan Dooley, plus NZIPP Photographer of the Year, Ilan Wittenberg with 'Bare Truth'. Check out the available workshops, portfolio reviews plus much more! Congrats to Moshe Rosenzveig and team for this year's Festival. Head On programme and workshop bookings online.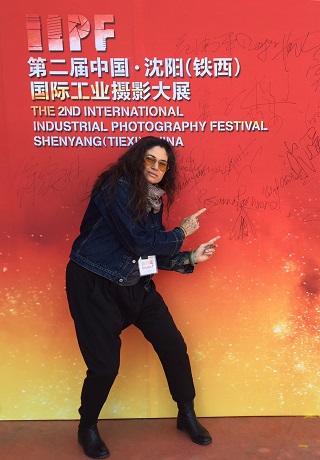 Rosanna Raymond attends the 2nd International Photo Festival Shenyang, China (23.4.2016)
Currently in China is Rosanna Raymond, our new international curator. Over in northern China is the 2nd International Festival of Industrial Photography in Shenyang, which was started two years ago. Rosanna is representing the Auckland Festival of Photography. Whilst in China she will study how Festivals in China work with a focus on how their audiences are responding. Great to support such a talented artistic curator from the Pacific community. Thanks to Creative New Zealand.
The May issue of China's Photo World magazine features the Auckland Festival Of Photogaphy article, exploring our open access philosphy, the key projects we have initiated, Auckland Photo Day in 2004 and the Annual Commission in 2010, under the heading of " A People's Festival at the Egde of the World", along with a selection of photography from our 12 years of running these sucessful photography projects and the Festival. Written by Asia Pacific Photoforum Ambassador, Alasdair Foster in his capacity as a leading contributor and writer for this respected magazine published in Beijing, China. The Festival's international reputation and profile has been building since 2010.
2016 Call for Submissions is now open! Photographers from all over the world, submit your work for the festival programme of the 12th Angkor Photo Festival & Workshops, Cambodia. A new addition this year: Angkor are excited to announce they are accepting Multimedia entries for all categories! Deadline is 15 June.
And over in Malaysia our partners in Penang are calling for applicants to their newly announced SOUTHEAST ASIAN PHOTOGRAPHY MASTERCLASS SCHOLARSHIP, OBSCURA 2016 with Jörg Brüggemann & Tobias Kruse. Brought to you by Ostkreuz - Agentur der Fotografen, Goethe-Institut Malaysia and OBSCURA Festival of Photography. Registration closes, 15 May 2016.