Welcome to Festival Zone for May 2016. Top New Zealand photographers, artists and curators from across the region and country, feature strongly again in this year's exhibitions, events and talks by our gallery partners in 2016.
Peter Peryer, Hoya 2012 (courtesy of the artist)
---
New Zealand photography extravaganza

Two of New Zealand's most renowned photographers will be exhibiting this year. Peter Peryer will be showing new and unseen work at the Melanie Roger Gallery and Laurence Aberhart will be showing work which celebrates wood as a building material in the 19th and 20th Century architecture of Aotearoa.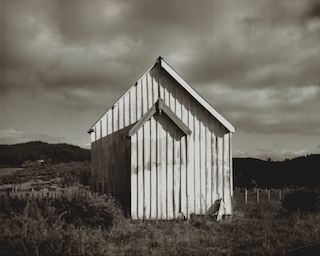 Laurance Aberhart, Church, Maraeroa, Hokianga Harbour, Northland, 1982.
Celebrated Australian photographer Trent Parke, the only Australian member of the esteemed Magnum Photo Agency shows a series of manipulated anonymous portraits taken on the streets of Adelaide at Two Rooms along with new work by New Zealand's Conor Clarke, made during her residencey at Waitawa Regional Park.
At Depot Artspace, contemporary depictions of the landscape by Anton Maurer are seen alongside those of George Chance, who arrived in New Zeland in 1909 and at Corbans Estate, Bridget Reweti uses traditional photographic techniques to critique and subvert conventional scenic representations of the landscape.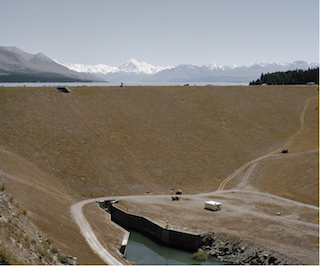 Anton Maurer, Waitaki Hydroelectric Scheme, Mackenzie Basin, 2013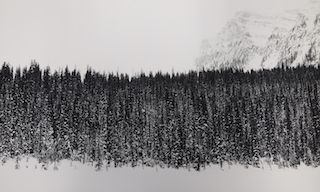 Bridget Reweti, 'Minus' 2016
---
Talking Culture - Artists talks


Uoka By Raymond Sagapolutele
Raymond Sagapolutele is giving a talk on his new project. At the Auckland Art Gallery on 12 June at 3pm. Dony miss this special event for the Festival. FREE.
As part of the photography talks at exhibitions on Nikon Auckland Photo Day, hear Johnny McCormack at Allpress Studio on Saturday 11th June at 11am followed by Curator Shaun Higgins and artists F4 (Marcus Williams and Susan Jowsey) who will discuss the works on display in an informal floor talk at 1pm in the Archive Library of The Auckland War Memorial Museum. Over in Devonport at Depot Artspace is a McNamara Gallery exhibition presentation, Contemplating Place - Margreta Chance in conversation with Anton Maurer, Saturday 11 June, 12pm start.
Ilan Wittenberg will present a talk on his show 'Bare Truth' at Northart in Northcote on Sunday 12 June at 2pm.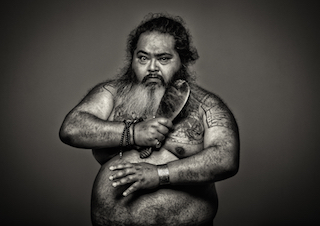 Ilan Wittenberg, 'Travis'
Bridget Reweti is part of an artist's panel talk at Corbans Estate Arts Centre on Saturday 18 June at 1pm.
At the Pah Homestead is a Kura Korero with Mika on Saturday 18 June between 12pm - 2pm
Fiona Pardington in conversation with Neil Pardington at the Auckland Art Gallery at 1pm on Sunday 19th June, this is the last day to see her retrospective exhibition 'A Beautiful Hesitation'. FREE. Dont miss this show and this talk! Our congratulations to Fiona Pardington for her amazing Award given by the French Govt, The Ordre des Arts et des Lettres is a French honour that recognises significant contributions to the arts and literature. More on the Radio New Zealand about this wonderful news for photography in NZ.
---
Fringe spreads it wings

Bev Goodwin, our FRINGE maestro has conjured up some eclectic artists, group shows and club photography to see. She recommends these first starters in May.
This year's Fringe offers a myriad of interesting and exciting photography exhibitions. Here's a sampling of what's on show.

The Toi Ora Gallery in Grey Lynn is showing To Putiki St - a documentation of Putiki St and the journey from home.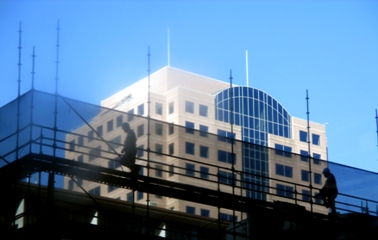 Out at Snowwhite Gallery there's The Force of Days - a selection of works by Unitec graduates and current students. Their images investigate our seen and unseen lives.

Lookout! is at the Cellar Room at Corban Estate Art Centre. It showcases top photographic work from senior students of West Auckland schools. Schools participating are Waitakere College, Liston College, St Dominic's College, Kelston Girls' College, Kelston Boys' College, Henderson High School.

Visit the Out There Collective show at the Mairangi Arts Centre. These photographers operate as a collective, sharing ideas and energy while maintaining their individuality.