Welcome to Festival Zone for Friday 13th May 2016. Top international photographers, artists, photojournalists, Festival directors and curators from across the Asia Pacific feature strongly again in this year's Talking Culture, 'Home' exhibitions, workshop events and screenings in 2016. With over 20 international guests participating in and attending the Festival from late May, this year's Festival is the busiest and best the region has hosted in the 12 years since its inception.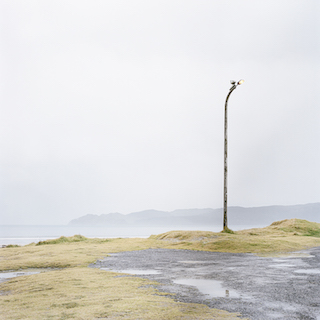 Johnny McCormack, Homecoming, 2016
---
New Zealand hosts international gathering

A gathering from the world of contemporary photography will be connecting here in Auckland during the Festival. We are pleased to announce Lin + Lam will be attending the Auckland Festival of Photography with their work 'Tomorrow I Leave" in the 'Home' exhibition - more on this US based art collaboration.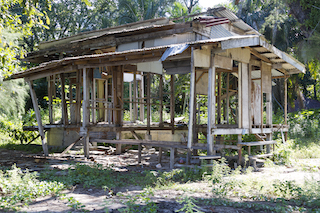 Lin and Lam, Tomorrow I leave, 2010
Also our "Home" exhibition curator Simone Douglas (US) & artists Shan Turner-Carroll (Aus), Shoufay Derz (Aus) and late addition Eva Morsey-Weide (Aus) will be in town during the opening weekend to join Simone at the Auckland Art Gallery talk at 2pm on Saturday 4th June. Don't leave town this Queen's Birthday weekend - there's so much to see and do!
We look forward to welcoming to Auckland James Dooley (US) Photojournalism expert, Alexia Foundation; Aquin Mathews (India) Indian Photo Festival Director; Assoc Professor Oh Soonhwa (Singapore), Documentary photographer; Wen Huang (China), China International Press Photo; Sam Harris (Aus) Award winning photobook creator of 'The Middle of Somewhere' & 2 day Workshop mentor; Alasdair Foster (Aus) International curator & cultural development consultant; Nikita Upreti (India), photographer(in IPF showcase at Studio One Toi Tu); Jim Ramer (USA) Assoc. Professor at Parsons The New School.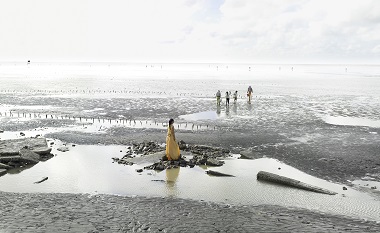 Oh, Soonhwa, Tide out, 67x43 inches, Archival inkjet print, 2012
Around the wider Festival programme are Johnny McCormack (UK based NZ photographer), James Voller (AUS based NZ artist), David Lloyd (UK based NZ photographer).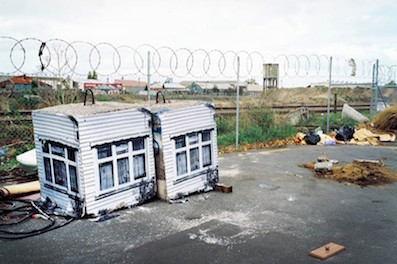 James Voller Raycroft Intevention, Paste Up, Dimensions variable, High Street Offsite Project, Christchurch, 2009
---
Signature artists on show

Put these in your diary!
Sara McIntyre, Observations of a Rural Nurse at Anna Miles opens 15 May at 3pm, David Lloyd, As Long as There Are Animals at Monterey Art Gallery opens 4th June at 5pm, Chris Corson Scott, "We passed the setting sun" at Trish Clark Gallery opens 14 June at 530pm , Janet Lilo 'Status Update' at Te Uru Waitakere Contemporary Gallery opens 28 May at 4pm, John McDermott, process at Dunnottar Hall starts 14 June.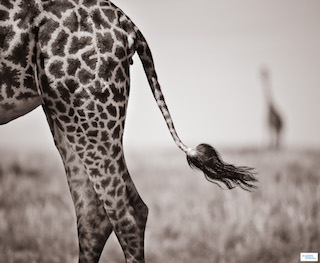 David Lloyd at Monterey Art Gallery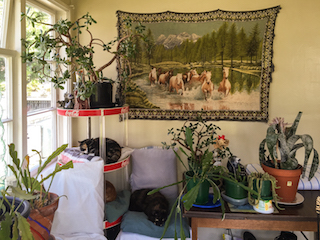 Sara McIntyre at Anna Miles Gallery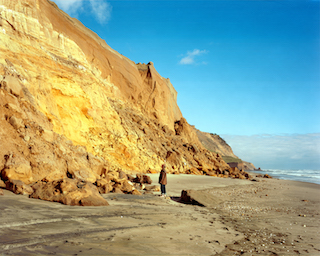 Chris Corson Scott at Trish Clark Gallery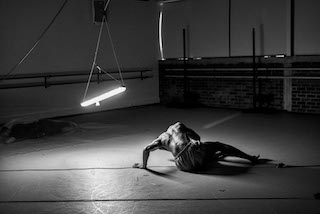 John McDermott at Dunnottar Hall
---
Sam Harris - Get LOOse workshop

Starting on Nikon Auckland Photo Day is Sam Harris's 'Get LOOse' workshop for 2 days. The workshop gives all levels of photographers time to work one on one with award winning photobook artist and former London music industry commercial photogapher Sam Harris. See Sam talk about his work and philosphy here, workshop fees apply.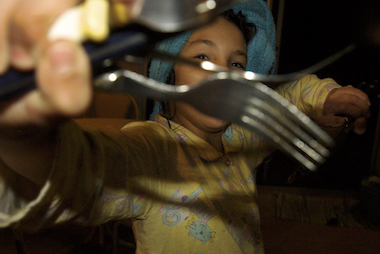 If you are a photographer and want to go into a volunteers' prize draw for a spot on this exclusive Festival workshop, please email Bev Goodwin to register for a full day shift or two half-day shifts hosting at our Silo 6 exhibition. Shifts must be worked between 2 and 8 June for you to have this great chance to win a FREE 2 day workshop. Workshop to be taken on 11 + 12 June only, not transferable. Volunteer your time over our busy opening weekend and be in to win.
---
Youth participation

Every year the Festival has engaged with Auckland youth since the first Auckland Photo Day when then 9 year old Wesley Tumai won 1st prize for his 'Friends' photograph taken whilst out on a school trip around the central exhibitions. Another young winner was Auckland University Engineering student, Holly Corbett who won the 24 hour day in the life challenge with 'Study Can Wait' in 2007. Photography has increasingly become the medium of choice in the visual arts of the young. Creative New Zealand's audience research shows that under 15's are using photography outside of school more than dance, theatre, music or any other art form.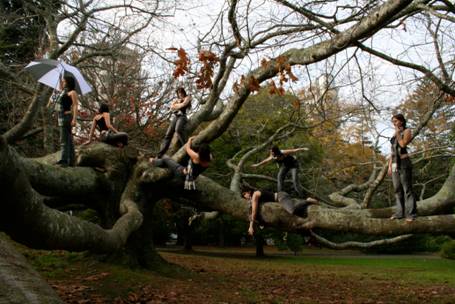 'Study Can Wait' winner Auckland Photo Day 2007 - Holly Corbett
The Auckland Festival of Photography has actively provided programmes in the annual Festival for youth to attend and participate in, these projects and programmes include:
•
Auckland Photo Blog 2016
, 10th anniversary year by inviting youth takeovers by Selwyn College – March 2016, Papakura High - June 2016, Diocesan School – Sept 2016
•
Future Projections
for all tertiary institutions photography students in Auckland invited annually for an emerging talent showcase.
•Exhibitions by students in Fringe programme.
•Festival intern opportunity for under 25's
•Invites to youth & school groups to attend Festival talks, exhibitions and events.