Welcome to Festival Zone for May 2016. We are delighted to announce the Annual Commission by Sacred Hill by Russ Flatt is the centrepiece for the launch of the 2016 Auckland Festival of Photography next week.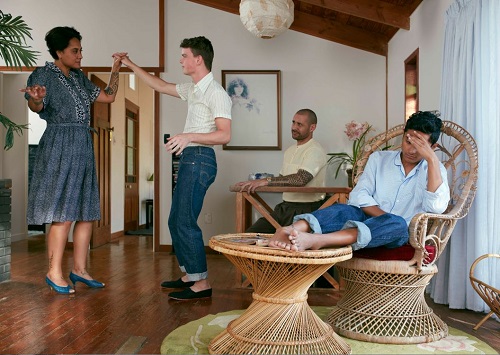 Russ Flatt, Shame 2016 (courtesy of the artist). Annual Commission by Sacred Hill.
Opens 2 June at 10.30am to the public at Silo 6 this year's Festival hub down at Wynyard Quarter. This is the 6th year the Festival has commissioned an Auckland artist to create new work for the start of the Festival. Russ Flatt graduated with a Post Graduate Diploma in 2013 from Auckland University's Elam School of Fine Arts. His work is held in collections including Auckland Art Gallery Toi o Tamaki, the James Wallace Arts Trust, Auckland Council and the University of Auckland. These newly commissioned works for the Festival will be available in a limited edition of 3 per work from his gallery after this exhibition concludes. Contact Tim Melville Gallery in Auckland. Also see the latest cover & issue of D Photo magazine which has a full feature on the work of Russ Flatt.


---
Wen Huang and Sam Harris - Talking Culture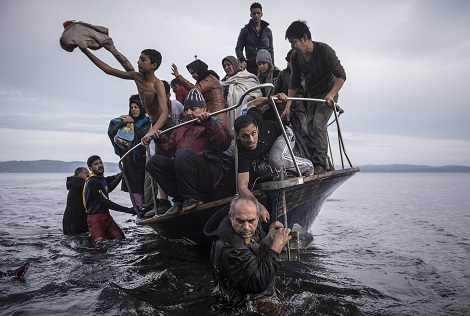 Europe refugees - Sergey Ponomarev - Russia - Picture of the Year CHIPP 2016 Freelance/The New York Times
On Monday June 6th at 3.00pm, at the Auckland Art Gallery Auditorium, international photojournalism expert Wen Huang PhD will discuss the China International Press Photo Contest of which she is co-founder. Each year the international photojournalists from Reuters, AFP, AP, Getty Images, Zuma, Panos Pictures + freelancers working for every type of news organisation enter CHIPP to take out the top prize. This year the image that won CHIPP Picture of the Year is - Europe Refugees by Sergey Ponomarev, Russia, Freelance/The New York Times. Since winning the Picture of the Year for photojournalism in this 12th CHIPP, Sergey (and his colleagues) for the New York Times have been awarded a Pulitzer Prize for their coverage of the refugees crisis in Europe. See full list of CHIPP 2016 winners form around the world here and come along to hear Wen at this exclusive Festival presentation. Free. First come first seated. Introduced by Dr Jian Yang, MP.
Thanks to Asia New Zealand Foundation for their support of the visit of Wen Huang PhD, China International Press Photo.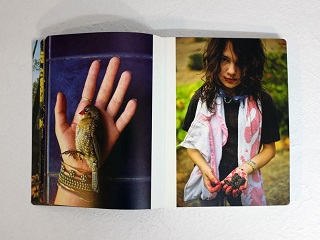 Sam Harris - The Middle of Somewhere
How a London music photographer turned his life upside down, abandoned his career and started shooting his home life and back yard. How twelve years worth of 'poetic images of his daughters unaffected childhood' became an internationally acclaimed, award winning photobook. Sam Harris will share his fascinating story about the rollercoaster ride of making his deeply personal photobook The Middle of Somewhere.

Bio:

Sam Harris began his career in the London music industry of the 90s, photographing album cover art and editorial portraits.

In 2002 Harris re-evaluated his lifestyle and photographic direction and left the UK to travel slowly with his family. During this period (mostly in India) he began the process of turning his camera inwards... In 2008 Harris settled in the forests of Western Australia, from where he shoots his on-going family diary and runs international workshops.

His 2015 book The Middle of Somewhere has won a Lucie award and was a finalist in POYi, Les Rencontres d'Arles Book Award, Australian Photobook of the Year & GuatePhoto. Plus recently received "People's Choice Award" in the Australian Photobook of the Year.
Diary this event on the 8 June 2016, 5.30pm until 7pm session with this international award winning photographer. Free. Studio One Toi Toi, Ponsonby Road. First come first seated.

Supported by the Australian High Commission.

---

Judges - Nikon Auckland Photo Day 2016
Get planning your day or night shoots for the 2016 Nikon Auckland Photo Day on Saturday 11th June. 24 hours midnight to midnight you can be anywhere in Auckland and take part.
Our new judges this year provide a variety of expertise, styles of work and knowledge to find the best shots to win the great camera prizes by Nikon.
Judges for 2016's Nikon Auckland Photo Day are James K Lowe, Greg Olesen and Mareea Vegas.
James K Lowe is an Auckland based commercial photographer with a fine arts background, who now is regularly shooting for leading fashion brands, with his career on the up and up. James was also the 2012 recipient of AFP's Annual Commission in 2012. http://www.jamesklowe.com/
Greg Olesen has more than 20 years experience with this top international camera brand and has been a judge on numerous industry competitions around New Zealand. http://www.nikon.co.nz (check out the new Behind the Scenes promotional video - Chris McLennan on the homepage. Nice work!)
Photographer Mareea Vegas has had work published in fashion and music industry magazines, is a regular contributor to D Photo magazine and is a former Nikon Auckland Photo Day competition winner in 2011 with her "Boy Sees Light" photo. http://www.mareeavegas.com/
2016's competition takes place on Saturday 11 June, with images from past competitions on display in The Cloud on the waterfront [18-24 June], and winners of this year's contest announced on June 24. The People's Choice winner, an initiative of the Festival in 2012, will be decided by popular online voting, will be announced the following week. So you get to be the judge too and vote for your favorite from the the shortlisted entries.
The winning photograph will win a 1st prize of: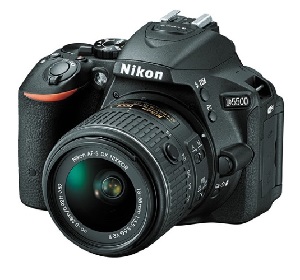 I AM THE NIKON D5500
The Nikon D5500 is the perfect tool for photographers who what the freedom to express their vision without limitations. The power of a DX-format camera is packed into a compact and lightweight frame to give you power on-the-go. The addition of Wi-Fi ® functionality and a 24.4-megapixel sensor make this DSLR truly incredible.
The D5500 comes paired with a Nikkor 18-55mm lens to get you started with your next-level photography.
More on the 2nd, 3rd, People's Choice and Moving Image prizes here.
Terrms and conditions apply.

---
Festival openings coming soon....

See our full calendar for your guide to what's opening soon, here are some we know of:
Friday 27th May – Gus Fisher at 5.30pm - Laurence Aberhart & Sait Akkirman
Saturday 28th May – Te Uru Waitakere Contemporary Gallery at 4.00pm - Janet Lilo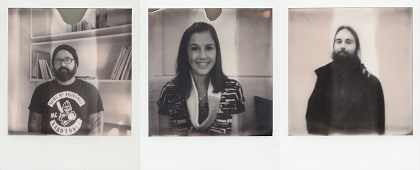 Rob, Julia & Julian (Polaroid) - Janet Lilo
Sunday 29th May – Cornwall Park Info Center at 1.00pm - Azita Agnew (Fringe). Listen to Radio New Zealand's 'Standing Room Only' between 12.40pm and 1pm for the interview with award winning photojournalist Sim Chi Yin/VII Photo Agency (Beijing) about her work 'The Rat Tribe' part of the 'Home' theme for 2016.
Monday 30th May – Whitespace at 5.00pm – John Lyall & Haru Sameshima, then go to Ponsonby Central at 6.30pm - Nando Avezedo 'Refugees to Kiwis' show, then shoot through to Circle Gallery, Newmarket, from 6.30pm is AIPA's members show "The New Zealanders".
Tues 31st May – Lake House Arts Center at 5.30pm - Sharifa Karimi (Fringe), Melanie Roger Gallery at 5.30pm for Peter Peryer's first solo show in a commerical gallery for 10 years, so don't miss the start of it.
Weds 1st June – Allpress Gallery at 5.30pm for Johnny McCormack, or take in Railway St Gallery at 5.30pm – APS members show (Fringe), then off to Exhibition Gallery, Newmarket at 6.30pm with Lynn Clayton. Or if you want to watch an award winning documentary from 6.30pm, its the New Zealand premiere of "The Long Night" by Tim Matsui at Auckland Art Gallery - Clock Tower Entrance (courtesy of the Alexia Foundation, The Long Night won both national and international accolades including 2015 World Press Photo's 1st prize for Long Feature, US National Press Photographers Association's 1st place for Best Use of Multimedia, and Pictures of the Year International's Documentary Project of the Year).

Thursday 2nd June - Mirage Gallery, Parnell at 6.30pm with a collective exhibition in the Fringe.
Friday 3rd June - Two Rooms, Newton at 5.00pm - Trent Parke, but if you are out of the city centre then this is your night for getting into photography openings near to your place in the Fringe programme - Matakana Pictures starts at 5.00pm, at Helensville Arts Centre at 5.00pm - group show, out west at Corbans Estate Art Center at 6.00pm with Henderson Photo Society & West Auckland schools shows. Then from 7.00pm is Kumeu Arts Centre - a group show.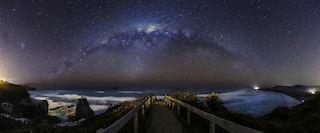 Image from Henderson Photo Society member's show - Queens Birthday weekend only.
See our full calendar for up to date details.
---
Youth participation - Auckland Photo Blog

The Auckland Festival of Photography has actively provided programmes in the annual Festival for youth to attend and participate in. These projects and programmes include:
•
Auckland Photo Blog 2016
, 10th anniversary year by inviting youth takeovers by Selwyn College – March 2016, Papakura High - June 2016, Diocesan School – Sept 2016.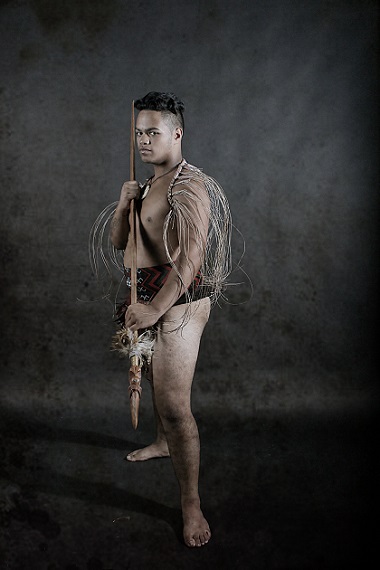 June is school takeover month on the
Auckland Photo Blog
for Papakura High School. Students will be sharing their photos with you throughout the month of June. Get online and look at our new Instagram feed for the blog, follow us there and keep an eye on the images of Auckland youth in June.
Student name: Kelliemay Masiutama
Title: Kapa Haka
Year: Level 3 Photography
School: Papakura High School