Welcome to Festival Zone for second week in June 2016. We are delighted it's the month of the 2016 Auckland Festival of Photography. At the launch last week, the new work of Russ Flatt for the Annual Commission by Sacred Hill was celebrated.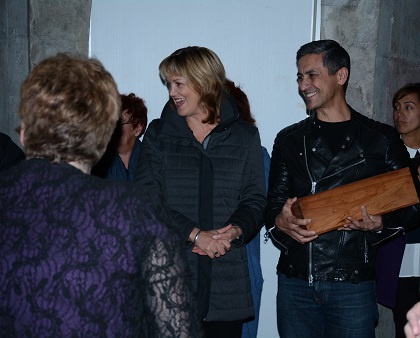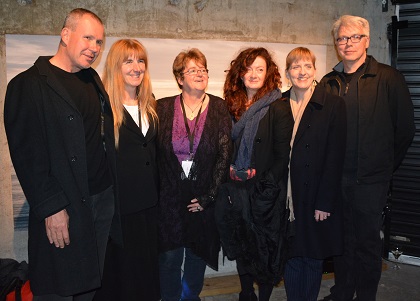 Opening launch night of the Auckland Festival of Photography 2016, in the Silo 6 complex. Jo McGonigal, Sacred Hill presents the annual gift for the Annual Commission. Great start to the Festival. With Victor van Wetering, Auckland Councillor Cathy Casey, Public Participation Director, Julia Durkin, Associate Professor Simone Douglas, curator, Associate Professor Jim Ramer, Parsons, and US Consul General Melanie Higgins.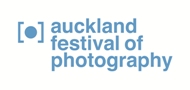 ---
Home at Silo 6


Go see this exclusive exhibition, the first time anywhere in the world for this curated show - with Ian Strange, Shan Turner-Carroll, Lin & Lam, Arthur Ou, Anna Carey, Shoufay Derz, Eva Marosy-Weide, Sean Lowry. Curated by Simone Douglas.
Opens daily at 10.30am to the public at Silo 6 this year's Festival hub down at Wynyard Quarter. This is not to be missed. Thanks to our partners Parsons School of Fine Arts, Embassy of the United States of America and Panuku Development Ltd. Open til 20 June, don't miss this.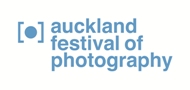 ---
Nikon Auckland Photo Day 2016

Get your cameras ready, great prizes, great judges and a great way to spend Saturday 11 June, please make sure you send your entries in by the deadline. Please read the terms and conditions


---
Festival this week

Today, Wednesday 8th June - Sam Harris presents his career journey which culminated in his award winning photobook, The Middle of Somewhere. At Studio One from 530pm with drinks and nibbles, concludes at 7pm. Thanks to the Australian High Commission.
Starting in the week ahead in the Fringe - Leading Light at UCOL, Sounds of Light at Thievery Studio, The Art of Photography at Kirsten Reid Studio, Dust and Pinecones at The Depot and NZ Chinese Photography Association open at the Metroplis Museum. Plus many more through the weekend and early next week.
Contemplations of Place: Eight Decades on at TheDepot Artspace, with Anton Maurer and George Chance opens at 2pm on Saturday 11th June. The Non-Living Agent opens at Te Tuhi on Saturday 11th at 4pm, The Wild by Allan McDonald is at Anna Miles opens Sunday 12th June at 3pm, then next week Chris Corson-Scott is at Trish Clark Gallery with 'We Passed The Setting Sun" opens Tuesday 14th at 5pm.
John McDermott showcases his work with The New Zealand Dance Company which is also the subject of his new book, process. At Dunnottar Hall. Check the full calendar of events and exhibitions start dates and opening times.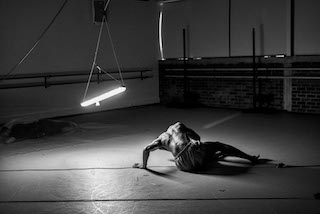 John McDermott.
Sam Harris - Get LOOse workshop

Starting on Nikon Auckland Photo Day is Sam Harris's 'Get LOOse' workshop for 2 days. The workshop gives all levels of photographers time to work one on one with award winning photobook artist and former London music industry commercial photogapher Sam Harris. See Sam talk about his work and philosphy here, workshop fees apply.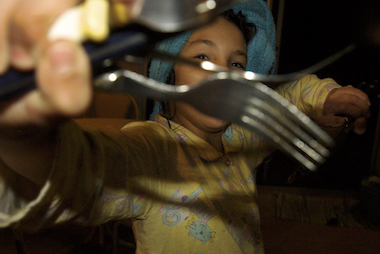 ---
Talking Culture weekend

Come along and hear our fantastic line up of keynote speakers from New Zealand.

Uoka By Raymond Sagapolutele
Raymond Sagapolutele is giving a talk on his new project. At the Auckland Art Gallery on 12 June at 3pm. Don't miss this special event for the Festival. FREE.
As part of the photography talks at exhibitions on Nikon Auckland Photo Day, hear Johnny McCormack at Allpress Studio on Saturday 11th June at 11am followed by Curator Shaun Higgins and artists F4 (Marcus Williams and Susan Jowsey) who will discuss the works on display in an informal floor talk at 1pm in the Archive Library of The Auckland War Memorial Museum. Over in Devonport at Depot Artspace is a McNamara Gallery exhibition presentation, Contemplating Place - Margreta Chance in conversation with Anton Maurer, Saturday 11 June, 12pm start.
Ilan Wittenberg will present a talk on his show 'Bare Truth' at Northart in Northcote on Sunday 12 June at 2pm. At 1pm hear Ron Brownson at the Auckland Art Gallery speaking on the work of Casbolt, currently on show at the Gallery. Free.
---
Donations to the Festival Trust

If you are enjoying this year's Festival and would like to make a "gold coin" donation towards our ongoing sustainability, these donations get used to help cover exhibition costs such as printing, promotion, hire costs and some administration - please consider making a one off or monthly donation.
All donations to our registered charitable trust are eligible for a tax credit of 33% through the IRD donee status. If you would like to donate now you can do this easily and quickly via Give A Little on our page.