Welcome to Festival Zone for September 2016. Auckland Festival of Photography Trust would like announce our dates for the 14th annual Festival are 1st June to 24th June 2017.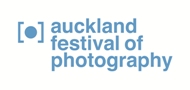 Our 2017 exhibition submission and registration process will be announced next month in October. The new curated theme for 2017 plus new ways to participate will be announced next month. Check our website for more details or like us on our FB page.
Next year is the 14th year of the Festival and we look forward to showing more inspirational, challenging and great new artists, projects and exhibitions to engage our audience. We will also be inviting an international guest curator to collaborate on the 2017 Festival theme. More news on this in October!
The Auckland Festival of Photography is open to programming any exhibition created through the medium of photography. We encourage festival participation from all levels of exhibitors including dealer galleries, private and public venues, individual artists and community groups. We aim to make festival participation as barrier free and inclusive as possible, in order to reflect and represent the diverse Auckland populace and points of view.
---
Ata Te Tangata artists go to China

An Auckland Festival of Photography [AFP] exhibition of work by photographers of Maori and Pacific heritage is expected to make a major impact at next month's Pingyao International Photography Festival in China. Ata Te Tangata, curated by Rosanna Raymond, will feature at Pingyao between 19 and 25 September, before showing as a core element of next year's Auckland Festival of Photography 2017.
Two photographers, Terry Koloamatangi Klavenes and Raymond Sagapolutele from Ata Te Tangata have been supported by a Pacific Arts grant from Creative New Zealand to attend the exhibition and activities in Pingyao. They will join curator Rosanna Raymond and photographer, Russ Flatt along with representatives of the Auckland Festival of Photography Trust as part of the 5th annual partnership with PIP.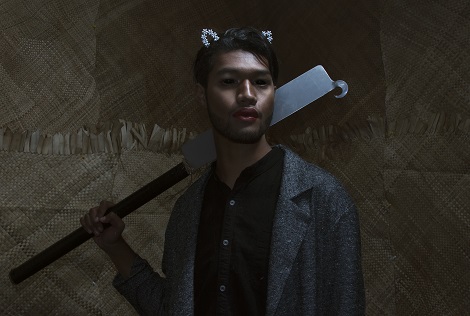 Aitu Manu by Pati Solomona Tyrell
Ata Te Tangata is a survey show that focuses on current practice by photographers of Maori and Pacific descent from Aotearoa New Zealand. Their images tell a multitude of stories, bringing to light the people and landscapes of a contemporary Polynesian experience unique to Aotearoa New Zealand. Ata Te Tangata features works by a 'who's who' of contemporary Maori and Pacific photographers based here, including Siliga David Setoga, Terry Koloamatangi Klavenes, Tanu Gago, Ane Tonga, Grant Apiata,Tuafale Tanoa'I aka Linda T., Raymond Sagapolutele, Russ Flatt, Lisa Reihana, Emily Mafile'o, Pati Solomona Tyrell and Natalie Robertson.
Pingyao is the world's largest photography Festival and this is the fifth year the Auckland Festival of Photography has been engaged with their annual programme. AFP has worked on an international programme featuring emerging and mid-career New Zealand photographers in China since 2012.
More here on Ata Te Tangata on TV3's Newshub Late last month.


---
Asia Pacific Photoforum
Last month we held a succesful meeting of the network Festival directors in Penang, Malaysia. This was the 6th annual director's meeting, and included the welcoming of our new member/partner in India, the Delhi Photo Festival. Delhi Photo Festival is a biennale event which held its 3rd edition in 2015. Its a fantastic Festival which has a great reputation and support in one of the largest countries in Asia. We are delighted to have Delhi Photo Festival join us.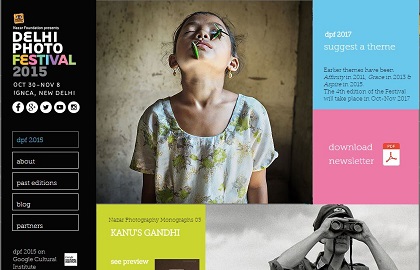 Now on in the Asia Pacific Photoforum network, is Singapore International Photography Festival which opened on the 19th August and has a key series of activities from the week of October 6th, including:
Magnum Workshops and talks in Singapore. October 10th to 15th, 2016. With Alessandra Sanguinetti, Matt Black, Chien-Chi Chang, applications open now.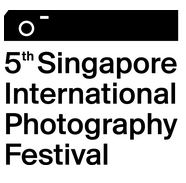 Shimmer Photographic Biennale has just launched its 4th Festival programme in Onkaparinga near Adelaide. The event features exhibitions, events and talks. Shimmer began life through conversations between artists in Victoria and South Australia around the need for a photography festival in South Australia. The first festival was held in 2010 and has grown every year to the point where it is now considered an essential part of the state's arts calendar. Website has full details
Angkor Photo Festival & Workshops are on from 3rd December until 10th. We are pleased to announce the presentation of a new body of work by Chris Leskovsek. 'There's no one here' is a collaboration between the photographer, Chris Leskovsek and the pianist, Marcos Meza. Thanks to Francoise Callier and Jessica Lim for their support of this New Zealand photography project. Chris is hoping to attend the Angkor event in December. Great news!

Head On Photo Festival in Sydney, Australia are calling for exhibition submissions for their 2017 edition, the deadline for submitting proposals is 25th September. Dont miss this date.
The Auckland Festival of Photography is a founding member of the Asia Pacific Photoforum - a regional grouping of international photography festivals across New Zealand, Australia, Asia and Pacific Rim. The Asia Pacific Photoforum seeks to further the presence of photography across the Asia Pacific region as a medium for artistic expression and truthful dissemination of ideas and information in an increasingly globalising world. Follow us on Facebook and Twitter.
---
Kaunas Photo Festival 2016

KAUNAS PHOTO, the longest-running annual photo art festival in the Baltics, since 2004 is opening its 13th edition on Sep 6 - 11, 2016.
Auckland Festival of Photography director, Julia Durkin will be attending this year and participating in the public programme from 7 Sept. More details on booking your Kaunas Portfolio Review at this year's event here.


---
Indian Photography Festival 2016

The Indian Photo Festival - Hyderabad (IPF) - takes place in Hyderabad, India from 29th September - 09th October 2016.
We are pleased to announce that our international youth photography project, Future Projections, initiated by the Festival in 2013, has been accepted as part of the programme for 2016 in India. This is a great opportunity for the next generation of future artists from Auckland, NZ, Melbourne, Australia, Singapore and New York, USA to be shown in the 2nd edition of this growing photographic event.
Participating institutions include:
AUT, MIT, UCOL, Unitec and Whitecliffe in Auckland; RMIT in Australia, Nanyang Technological University in Singapore, curated by Assoc Professor Oh Soon-Hwa, Parsons - The New School of Design in the USA . Also showing is Breaking Boundaries V1, a selection of work curated from colleges across the USA by Susan Dooley.