Welcome to Festival Zone for October 2016. The Auckland Festival of Photography Trust would like to announce our new theme, our call for expressions of interest, and our 2nd international guest curator for the 14th annual Festival - 1st June to 24th June 2017.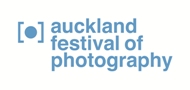 Next year is the 14th year of the Festival and we look forward to showing more inspirational, challenging and great new artists, projects and exhibitions. We will also be working with an international guest curator to collaborate on the 2017 Festival theme - Identity. The theme is by invitation only.
Our 2017 Festival has a new structure; there will be a Core programme - now open for submissions for key exhibitions, talks, workshops - and a wider community focused Satellite programme - registration process is available here from today, Monday 10th October. Deadlines for Core Expressions of Interest is 31st January 2017, and Satellite exhibitions registration and fee payment is 7th February 2017.
The Auckland Festival of Photography is open to programming any exhibition created through the medium of photography. We encourage festival participation from all levels of exhibitors including dealer galleries, private and public venues, individual artists and community groups. We aim to make festival participation as barrier free and inclusive as possible.
The Festival has been developing mechanisms for creating new value for society since our inception in 2004. We help forge bonds between people in the community through cultural experiences.
---
2017 International guest curator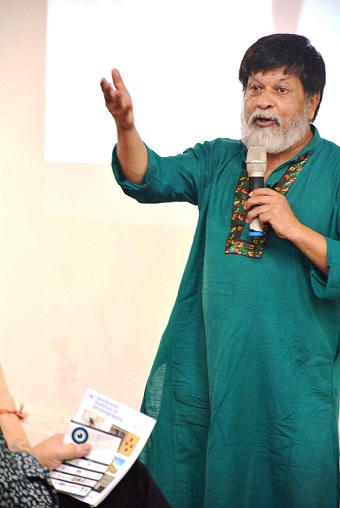 Shahidul Alam, gives a master class in photography as a tool of change in Malaysia
Auckland Festival of Photography Trust are thrilled to announce Shahidul Alam, director of Chobi Mela, Dhaka, Bangladesh is the 2017 international guest curator for the 'Identity' theme at the waterfront Silo 6 Festival hub.
A photographer, writer, curator and activist, Shahidul Alam obtained a PhD in chemistry at London University before switching to photography. Returning to his hometown Dhaka in 1984, he documented the democratic struggle to remove General Ershad. A former president of the Bangladesh Photographic Society, Alam set up the award winning Drik agency, Bangladesh Photographic Institute, Chobi Mela festival, Majority World agency and Pathshala, the South Asian Media Institute, considered one of the finest schools of photography in the world.
Alam's work has been shown in MOMA New York, Centre Georges Pompidou Paris, Royal Albert Hall and Tate Modern London and Museum of Contemporary Arts Tehran. He has been a guest curator of Whitechapel Gallery, Winterthur Gallery, National Art Gallery Malaysia, Musee de Quai Branly and Brussels Biennale. His numerous photographic awards include Mother Jones, Howard Chapnick Grant, Open Society Institute Audience Engagement Grant and Shilpakala Award, the highest honour given to Bangladeshi artists. His upcoming exhibit "A Home Away From Home" will be launched at the Global Forum for Migration and Development at the Bangabandhu International Convention Centre in December 2016 by the Prime Minister of Bangladesh. He is a featured artist in the Venice Biennale in May 2017.
A speaker at Harvard, Stanford, UCLA, Oxford and Cambridge universities, museums in all continents, as well as TEDx, POPTech and National Geographic, Alam has been a jury member in prestigious international contests, including World Press Photo, which he chaired and Prix Pictet, chaired by Kofi Anan. Honorary Fellow of the Royal Photographic Society, Alam is a visiting professor of Sunderland University in UK and advisory board member of National Geographic Society and Eugene Smith Fund.
His book "My journey as a witness", listed in "Best Photo Books of 2011" by American Photo, has been described by John Morris, the former picture editor of Life Magazine, as "The most important book ever written by a photographer." "Birth Pangs of a Nation" edited by Alam, was voted the best book of 2012 at Asian Publishing Convention. His recent show "Kalpana's Warriors" was voted "Best Exhibition" at Dali Festival in China in 2015
---
Advance programme preview

Also attending the Festival will be James Dooley, from the Alexia Foundation. James will take part in the public programme during the 2017 opening weekend, including a presentation, panel discussion and portfolio reviews. The full programme will be "The Alexia Foundation: 25 Years of Photography That Drives Change."
James Dooley is the Executive Administrator of the Alexia Foundation - For World Peace and Cultural Understanding Through Photography. The organization funds student and professional photographers who are committed to working on serious photojournalistic and documentary projects of social significance.
His forty years of experience in daily journalism includes serving as the Director of Photography at Newsday and New York Newsday for nearly 21 years, serving as the Assistant Director of Photography at the Los Angeles Times, and performing the roles of photo editor, state editor, assistant city editor and reporter at the Arizona Republic in Phoenix, Arizona.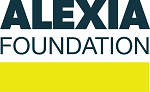 ---
Auckland Photo Blog

Congratulations to Lucinda Webber from Diocesan for her September Photo of the Month. This month on the Auckland Photo Blog is an Open theme. Best photo wins a $150 Momento Photo Books voucher.
SEPTEMBER PHOTO OF THE MONTH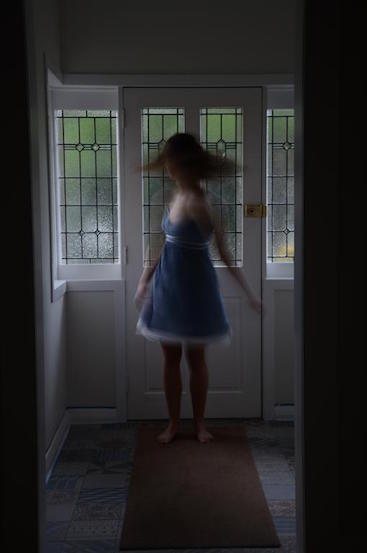 Untitled by Lucinda Webber
---
Other news

Radio New Zealand interviewed Festival curator, Rosanna Raymond, about the Ata Te Tangata exhibition in China. Listen to the story of the Festival team at Pingyao. First China, next the world! The Festival Trust are seeking international partners for 2017 - 2018 for the continued rolling out of the exhibition to new audiences. Congratulations to all the artists and curators for a superb success in Pingyao. Thanks to Pacific Arts at Creative New Zealand for their contribution.
NZ Embassy of the United States of America is running a photo contest celebration for the 100th year anniversary of the National Parks, All you photographers, if you love photography plus nature in US National Parks, if you have been to any of the US National Parks and have wonderful images from the visit, this contest is for you. Entries open now, terms and conditions apply. Deadline is 20th October.
Angkor Photo Festival & Workshops are on from 3rd December until 10th. We are pleased to announce the presentation of a new body of work by Chris Leskovsek. 'There's no one here' is a collaboration between the photographer, Chris Leskovsek and the pianist, Marcos Meza. Thanks to Francoise Callier and Jessica Lim for their support of this New Zealand photography project. Chris is hoping to attend the Angkor event in December. Great news!

Head On Photo Festival in Sydney, Australia are calling for exhibition submissions for their 2017 edition, the deadline for submitting proposals is extended to 25th October. Dont miss this date.
The Auckland Festival of Photography is a founding member of the Asia Pacific Photoforum - a regional grouping of international photography festivals across New Zealand, Australia, Asia and Pacific Rim. The Asia Pacific Photoforum seeks to further the presence of photography across the Asia Pacific region as a medium for artistic expression and truthful dissemination of ideas and information in an increasingly globalising world. Follow us on Facebook and Twitter.