Welcome to Festival Zone for December 2016. The Auckland Festival of Photography Trust wish all our stakeholders, supporters, participating artists, venues, and audience seasons greetings. We hope you all have a great start to summer.

Auckland Photo Blog celebrates 'Youth' theme - December 2016
As part of our ongoing youth participation programmes through 2016, and for the last month of our 10th year anniversary for the blog, we invite you to celebrate all that is great about youth in the Auckland region in the 'Youth' theme on the Auckland Photo Blog, starting this week from 1st December. We have a double movie pass to give away for the Photo of the Month, along with a Momento photo book voucher to the value of $150. Send your photo now. Terms and conditions apply. Follow us on Instagram.
FUN FACT: The Auckland region is home to just over one third the total national poplulation of children and young people. Image above by J Park - Fun Run 2008.
---
Marti Friedlander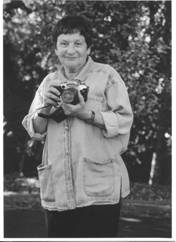 Auckland Festival of Photography Trust and team are saddened by the loss of one of New Zealand's most eminent and iconic photographers Marti Friedlander CNZM who passed away peacefully last month. Our sympathy, condolences and thoughts are with her husband Gerrard and wider family and friends.
We all owe Marti a debt of gratitude for her huge cultural contribution since the 1950s. New Zealand Herald gives this tribute.
---
Expressions of interest/registrations 2017

With Christmas and summer break fast approaching we wanted to give everyone a quick reminder about how to take part in the 2017 Festival and the deadlines.
Our 2017 Festival has a new structure; there will be a Core programme - now open for submissions for key exhibitions, talks, workshops - and a wider community focused Satellite programme - registration process is available.
Deadlines for Core Expressions of Interest is 31st January 2017. All expressions of interest will be considered and those selected will be notified in early February 2017.
Or get a Satellite exhibition registration done, and book yourself in, deadline including fee payment is 7th February 2017. Both forms are available to download at Taking Part and read our FAQ too.
---
Identity


Shahidul Alam, director of Chobi Mela, Dhaka, Bangladesh is the 2017 international guest curator for the 'Identity' theme at the waterfront Silo 6, our Festival hub. We are pleased to share the news that the Trust are hosting an exclusive 'Meet & Greet' with Shahidul at a pre Christmas get together in Auckland Town Hall. Details are still being finalised for the 20th December event, if you are interested in this please email us on info.photo.festival@xtra.co.nz for more.
---
Asia Pacific Photoforum

Starting on Saturday 3rd December is the 12th edition of the Angkor Photo Festival & Workshops in Siem Reap, Cambodia. One of Asia's most anticipated annual Festivals, and members of our network Asia Pacific Photoforum.
This year's projection programme curated by Francoise Callier, features work by Chris Leskovsek (NZ/Chile) with his new collaborative work 'There's No One Here'. Beautifully haunting exploration of his search of belonging in Aotearoa. Soundtrack composed by Marcos Meza. Congratulations Chris!
Chris's work was selected by our director, Julia to be part of the annual international programme exchange between Angkor and Auckland Festival since 2012.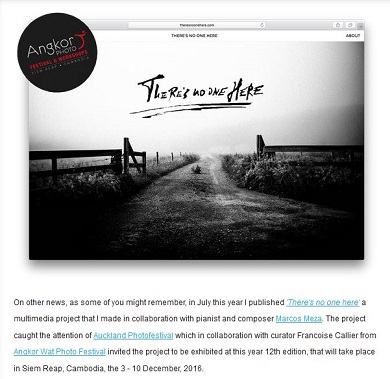 ---
Other news
Alexia Foundation -
Auckland Festival of Photography is pleased to share this podcast talk with James C. Dooley from the Alexia Foundation. James is the Executive Administrator of the Alexia Foundation - For World Peace and Cultural Understanding Through Photography. The organization funds student and professional photographers who are committed to working on serious photojournalistic and documentary projects of social significance. Grants for photojournalists open on 2 Jan 2017. Check it out if you have a long term project or are a student majoring in documentary photography.
---
Baker & Douglas - An exciting new phone application was launched this week by these Fine Art Publications specialists. How cool is this? Download photobooks to your phone.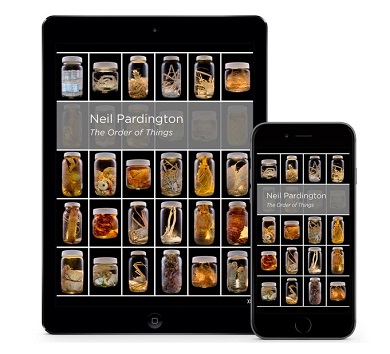 Source some photobook apps for your Christmas stockings.
---
Sam Harris -
Australian photographer, Sam Harris was a key guest at the 2016 Festival, taking part in Portfolio Reviews + Talking Culture. Here is Sam's blog about his visit to the Festival. Thanks Sam!
Thanks again to the Australian High Commission for their support of Sam Harris and his presentation on his award winning photobook "The Middle of Somewhere".
---
Breed is an international photography resource for the Fashion Photographers -
This week they have 'Instagram 101 for Fashion Photographers'
Here are 16 rules that will help you become the next Instagram superstar: Instagram for Fashion Photographers

---
A book on Takatapui - A Place of Standing explores Maori sexual and cultural identity around the LGBT community. Features work by Pacific photographic artist, Tanu Gago. A project by the New Zealand Aids Foundation. Hear the Radio New Zealand interview. Check this book out for your Christmas stockings.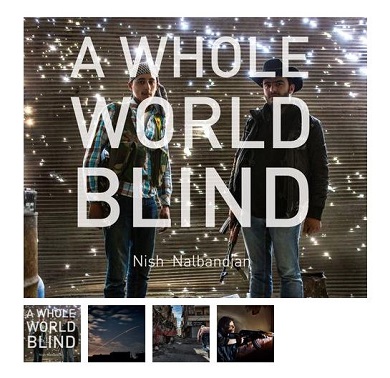 Our international media partners, Daylight Books held a book launch and signing at one West Coast USA photography festival, Medium in Sand Diego last month, for 'The Whole World Blind'.
A Whole World Blind depicts the realities of war in Northern Syria's rebel-held territories from the brutal to the mundane.
Award-winning photographer Nish Nalbandian has spent three years covering the war in Northern Syria and the refugees from that war in Turkey.
Daylight provide a series of high quality international publications and have a regular newsletter essays on quality practitioners. Explore more at Daylight Books for your Christmas stockings.