Welcome to Festival Zone for the New Year, January 2017. The Auckland Festival of Photography Trust wish everyone a Happy New Year.
Annual Commission 2017 shortlist is announced.
This year's shortlisted artists are three of our best Auckland photographic artists - Edith Amituanai, Natalie Robertson and Janet Lilo.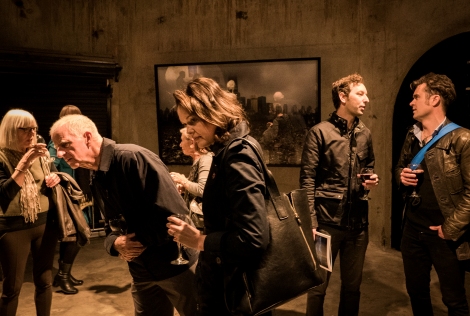 Edith Amituanai has an MFA from Elam and won the first Marti Friedlander Photography Award in 2007. She has exhibited across New Zealand and internationally. As a New Zealander born of Samoan parents she is a pioneer in photography's depiction of urban Pasifika people from an urban Pasifika gaze.

See example of Edith's work. Edith is represented by Anna Miles Gallery.
Natalie Robertson (Ngati Porou, Clan Donnachaidh) has an MFA from Elam and is a Senior Lecturer at AUT University. She has exhibited widely in public institutions in New Zealand and also in China, USA, England, France, Germany,Lithuania,Denmark,Brazil,Rarotonga and Australia. She makes photographs and moving images of cultural landscapes at the nexus of conflicting relationships to the land between colonisation and tangata whenua.
More on Natalie's work practices.
Janet Lilo graduated with a Master of Art and Design from AUT in 2006 and has been widely exhibited as well as being the recipient of various awards including the Creative NZ Contemporary Pacific Art Award as well as residencies at Massey University,Tjibaou Cultural Center in New Caledonia, Sapporo (S-AIR) Hokkaido, Japan and in Normandy, France.

Although Lilo is a multi-disciplinary installation artist, photography is an essential part of her practice.
Janet Lilo's website showcases her work to date.
This year's Annual Commission is supported by Creative New Zealand. Image above 'Annual Commission 2015 PJ Paterson launch' - by Mikolaj Nowacki.

---
Annual Commmission 2017

Selection Panel for the 2017 recipient is:
Associate Professor Linda Tyler is the Director of the Gus Fisher Gallery, in this role, she administers the University Art Collection, manages programmes and exhibitions at the Gus Fisher Gallery, and also digital and on-site exhibitions under the auspices of the Window project. In 2011, she was the Robert Lord Fellow at the University of Otago. (Courtesy of the Auckland University website). Linda has been on the selection panel since 2011 and brings a wealth of expertise to this process.
Auckland Festival of Photography founder & director Julia Durkin - Julia has been integral to key cultural outcomes in the 14 years of building and developing New Zealand's only annual photography Festival, as well as helping initiate the only international network of professionally run photography Festivals in Asia Pacific region. The Festival's Annual Commission was the first and only annual photographic award to create new work in New Zealand. Now in it's 7th year, Julia joins the selection panel for the second year. Previuosly invited as a judge for Nikon Photo Contest (2013) and China International Press Photo (2014). In 2015 she was a nominator for Prix Pictet 'Disorder', London and Lou Stoumen Prize, Musuem of Photographic Arts, San Diego. Internationally she has been an invited portfolio reviewer in Japan, China, Cambodia, India, Lithuania, Malaysia, Australia, Guatemala.
Shahidul Alam, director Chobi Mela and our international guest curator 2017. Alam's work has been shown in MOMA New York, Centre Georges Pompidou Paris, Royal Albert Hall and Tate Modern London and Museum of Contemporary Arts Tehran. He has been a guest curator of Whitechapel Gallery, Winterthur Gallery, National Art Gallery Malaysia, Musee de Quai Branly and Brussels Biennale. His numerous photographic awards include Mother Jones, Howard Chapnick Grant, Open Society Institute Audience Engagement Grant and Shilpakala Award, the highest honour given to Bangladeshi artists. His upcoming exhibit "A Home Away From Home" will be launched at the Global Forum for Migration and Development at the Bangabandhu International Convention Centre in December 2016 by the Prime Minister of Bangladesh. He is a featured artist in the Venice Biennale in May 2017.
See 2016 Annual Commission artist Russ Flatt here.

Previous Annual Commission Artists -
2011 - Roberta Thornley
2012 - James K Lowe
2013 - Jennifer Mason
2014 - Tanu Gago
2015 - PJ Paterson
---
Expressions of interest/registrations 2017

With Christmas and the summer break over we wanted to give everyone a quick reminder about how to take part in the 2017 Festival and the deadlines.
Our 2017 Festival has a new structure; there will be a Core programme - now open for submissions for key exhibitions, talks, workshops - and a wider community focused Satellite programme - registration process is available.
Deadlines for Core Expressions of Interest is 31st January 2017. All expressions of interest will be considered and those selected will be notified in early February 2017.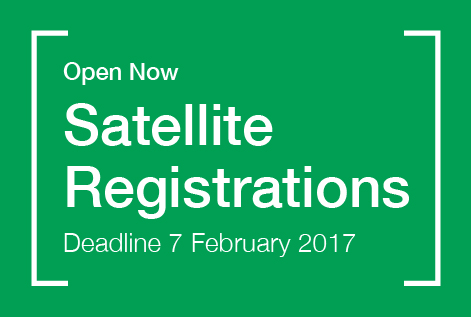 Or get a Satellite exhibition registration done, and book yourself in, deadline including fee payment is 7th February 2017. Both forms are available to download at Taking Part and read our FAQ too.
---
Ata Te Tangata rua

Listen to this Radio New Zealand interview with curator, Rosanna Raymond, who talks about the Ata Te Tangata exhibition in China. Congratulations to all the artists and curators for a superb success in Pingyao. Delighted to announce this exhibition will be a key feature of the 'Identity' themed presentation of exhibitions in this year's Auckland Festival of Photography. Thanks to the Creative Communities Central team at Auckland Council for the support of this exclusive Festival exhibition.

---
Asia Pacific Photoforum

Starting on 3rd February is the 9th edition of Chobi Mela International Photo Festival in Dhaka, Bangladesh. One of Asia's most anticipated annual Festivals, and members of our network Asia Pacific Photoforum.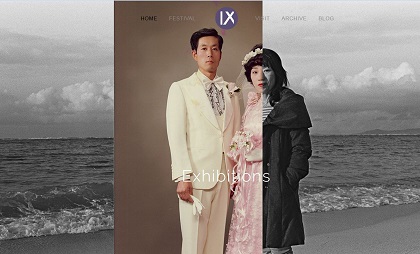 ---
Other news
Nikon Photo Contest 2016 - 2017, is a prestigious global contest which runs every two years and is calling for entries from Monday 17th October 1pm Japan time to 27 January 2017 1pm Japan time, see full terms and conditions on their website.
Great Awards and prizes, including a new Award and prize for the celebration of the 100th year anniversary for Nikon Cameras. Follow them on Instagram too.
Nikon Photo Contest 2013 Awards exhibition was a feature of the 2014 Auckland Festival of Photography with the NPC lead judge Chris Rainier attending for the launch in Auckland and associated activities. Come on Kiwis lets try to win this!