Welcome to Festival Zone for mid May 2017. Get your diary planners ready, or you can use our new Festival guide downloadable programme app - available by 1st June. Thanks to Baker+Douglas Publishing.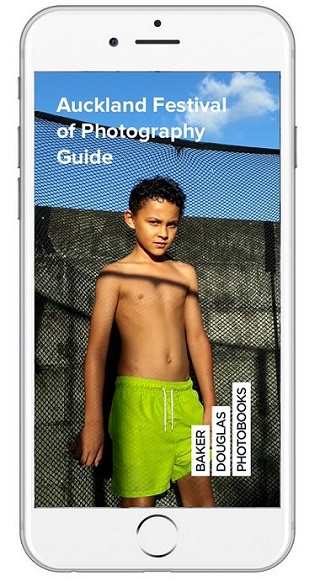 ---
Ata Te Tangata

An early lead into the Festival's Identity theme, opening at 5pm on Weds 24th May is Ata Te Tangata at Studio One Toi Tu. Commissioned by the Auckland Festival of Photography for the 2016 Pingyao International Photography Festival, Ata Te Tangata is a survey show focusing on current practice by photographers of Maori and Pacific descent from Aotearoa NZ.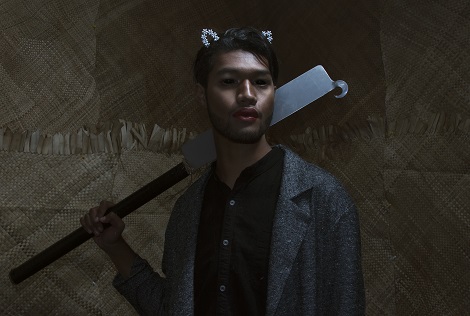 Aitu Manu by Pati Solomona Tyrell
Artists; Grant Apiata, Russ Flatt, Tanu Gago, Terry Koloamatangi Klavenes, Emily Mafile'o, Natalie Robertson, Raymond Sagapolutele, Siliga Setoga, Pati Solomona Tyrell, Tuafale Tanoa'i aka Linda T. Curated By Rosanna Raymond.
---
The Spirit of Motion Award by Mazda
Are you exhibiting in this year's Festival? Are you New Zealand based? Then you are eligible to submit two images on our theme 'The Spirit of Motion' for consideration for this new Award sponsored by Mazda. Deadline is 22 May 2017. Full details, terms, conditions and application form - Award has a Cash Prize $2000 plus certificate. This could be yours. Announcement made 1st June.
---
Core progamme

Roger Ballen, Take Off 2012
We are delighted to have in the Core programme, Te Uru Waitakere Contemporary Gallery's presentation of the work of Roger Ballen with Theatre of the Mind this year. Roger Ballen is one of the most important photographers of his generation. He was born in New York in 1950 but has been living and working in South Africa for over 30 years. In his earlier works his connection to the tradition of documentary photography is clear but through the 1990s he developed a style he describes as 'ballenesque'. Curated by Colin Rhodes, he will be present before the official opening on 27th May for a curators walk round and tour. This exhibition opening is on 27th May at 4pm. Developed by Colin Rhodes at the University of Sydney and toured by Te Uru Waitakere Contemporary Gallery in partnership with Tauranga Art Gallery.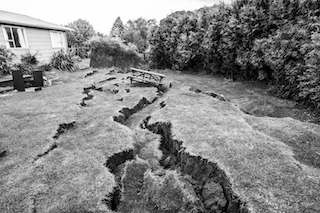 No Picnic by Dan Kerins - 2016
At Studio 541 Gallery in Mt Eden is 'Aftermath', as part of the Core programme from 26 May, featuring work by Dan Kerins. Dan is a Kaikoura based photographer, who responded to the massive 7.8 earthquake that hit the top of the South Island of our country, and documented the immediate impact of this seismic event. Dan will be in attendance the opening on Thursday 25th May from 6pm. Full calendar here, including Bob Nelson at The Depot from 27th May.
---
Satellite shows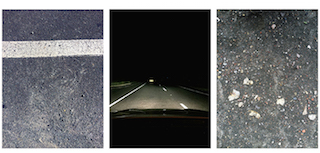 Simon Devitt Photography Prize opens next week at George Fraser Gallery, from Weds 24th May, at 5pm Tuesday 23rd. Check out this annual student prize. Then coming up in June at Kumeu Arts Centre is Space and at Helensville Arts Centre is an Open exhibition, opening 2 June. An amazing line-up of talented photographers in 50 Satellite exhibitions across the region, so get your Auckland Transport schedules ready to get around.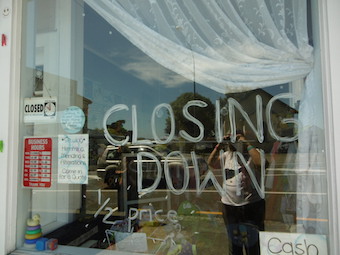 Central + North Shore + Waitakere + Rodney + South
---
Media invites

Listen to our international Curator, Dr Shahidul Alam, Bangladesh, our Annual Commission artist, Janet Lilo, New Zealand, (Ngāpuhi, Samoan & Niuean) and camera artist, Chris Corson-Scott (New Zealand) discuss the Festival theme on Radio New Zealand's 'Standing Room Only' on Sunday 21st May from midday, this will be a great introduction to the ideas, critical views of 3 contemporary photographic practitioners on Identity.
Janet Lilo - D-Photo's latest issue has a feature article with our Annual Commission by Baker+Douglas artist, Janet Lilo. Get your copy now. Janet's new work is on at Silo 6 from 1st June. You can follow the Festival on Instagram too @aklphotofestival. Like us!