Welcome to Festival Zone for late May 2017.
Identity @ Silo 6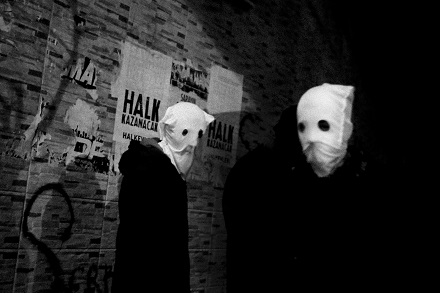 At this year's Festival hub down at Wynyard Quarter, the Identity exhibition at Silo 6, opens 1 June at 10.30am to the public. See the work of late J.D. 'Okhai Ojeikere (Nigeria), Kim Hak (Cambodia), Dina Goldstein (Canada), Sharia Sharmin (Bangladesh), Çağdaş Erdoğan (Turkey), Pushpamala N (India). Curated by Dr Shahidul Alam. Not to be missed! Image by Çağdaş Erdoğan (Turkey) from his 'CONTROL' series.
---
Talking Culture - Shahidul Alam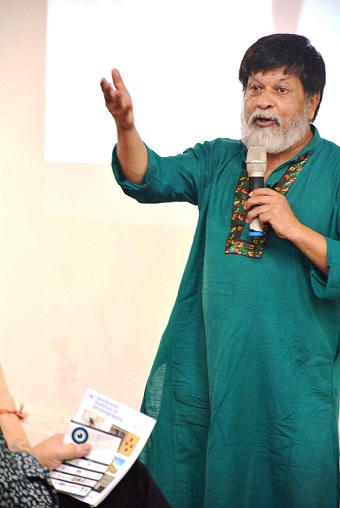 On Saturday 3rd June at 1pm come along to hear key speaker Dr Shahidul Alam in person, discuss his selection and curation of the Identity exhibition at Silo 6, he has been a guest curator of Whitechapel Gallery, Winterthur Gallery, National Art Gallery Malaysia, Musee de Quai Branly and Brussels Biennale. His numerous photographic awards include Mother Jones, Howard Chapnick Grant, Open Society Institute Audience Engagement Grant and Shilpakala Award, the highest honour given to Bangladeshi artists. This is not to be missed.
A speaker at Harvard, Stanford, UCLA, Oxford and Cambridge universities, museums in all continents, as well as TEDx, POPTech and National Geographic, Alam has been a jury member in prestigious international contests, including World Press Photo, which he chaired and Prix Pictet, chaired by Kofi Anan. Honorary Fellow of the Royal Photographic Society, Alam is a visiting professor of Sunderland University in UK and advisory board member of National Geographic Society and Eugene Smith Fund. He is a featured artist in the Venice Biennale in May 2017. Dr Shahidul Alam will be here in Auckland at the Auckland Art Gallery at 1pm on 3rd June.
Listen to our international Curator, Dr Shahidul Alam, Bangladesh, our Annual Commission artist, Janet Lilo, New Zealand, (Ngāpuhi, Samoan & Niuean)  and camera artist, Chris Corson-Scott (New Zealand) on Radio New Zealand's 'Standing Room Only' discussing the Festival theme, this was a great introduction to the ideas, critical views of 3 contemporary photographic practitioners on Identity.
The Auckland Festival of Photography Trust would like to extend our deepest gratitude to Shahidul for his participation and attendance at the 2017 Festival.
---
Portfolio Reviews

Monday 5th June is a public holiday, our annual portfolio reviews are on that day, so book yours soon, 20 minutes, with our internationally succesful artists and photojournalists, Scott A Woodward, Mayumi Suzuki, Ingetje Tadros and James Dooley alongside esteemed Nikon Auckland Photo Day judge 2011-2014, 2017, Chris Traill, FNZIPP who has decades of professional experience in New Zealand and ready to share it with you for your photos. Free. More on how to book yours here.
---
Judges - Nikon Auckland Photo Day 2017


Get planning your day or night shoots for the 2017 Nikon Auckland Photo Day on Saturday 10th June. 24 hours midnight to midnight you can be anywhere in Auckland and take part.
1st prize, 2nd prize, 3rd prize winners and KeyMission Moving Image prize are up for grabs from our judges. Our new judges this year provide a variety of expertise, styles of work and knowledge to find the best shots to win the great camera prizes by Nikon.
Judges for 2017's Nikon Auckland Photo Day are Sylvie Whinray, Chris Trail, FNZIPP and Andrew Graham, Nikon.

Sylvie Whiray is an Auckland based commercial photographer with a photojournalist background, Sylvie won the 1st prize 2016 Nikon Auckland Photo Day. She has been a staff photographer for the NZ Herald and The Aucklander, and is now a freelance professional photographer who works in the Auckland region. TV3 News screened the 2016 Top 30 including Pop's Desk by Sylvie Whinray. We welcome Sylvie to the judges team this year.
Andrew Graham is the Product Manager with this top international camera brand and has been integral to building of the Nikon brand around New Zealand. http://www.nikon.co.nz. This is the 100th year anniversary at Nikon globally and we are delighted to offer such great camera prizes to this year's participants. 
Photographer Chirs Traill has had work published and featured extensively in magazines, books, CDs and corporate publications throughout the country, gracing the covers of many. He is the Auckland Chairman of NZIPP, has served as a former Nikon Auckland Photo Day judge in 2011, 2012, 2013, 2014 and we welcome Chris to the 2017 team. More about Chris.
For Nikon Auckland Photo Day 2017, Aucklanders are encouraged to submit the scenes, people and places that reflect their Auckland over a select 24 hour period in June. The top 30 images will be featured on Auckland Museum's digital screen in the Atrium for a week during the Festival. Come and see a slice of our city's life captured for Auckland Photo Day 2017.
The top 30 images and KeyMission Moving Image winner will be on display at Auckland Museum Atrium 23-30 June – with online voting for the People's Choice category opening then [23-30 June]. The winners of this year's annual June contest will be announced on June 22. The People's Choice winner, an interactive initiative started by the Festival in 2012, will be decided by public online voting, will be announced in early July. So you get to be the judge too and vote for your favorite from the the shortlisted entries. 2017's competition takes place on Saturday 10 June.
---
Talking Culture - Sunday 4th June

Documentary photography and photojournalism change the way we see and experience stories which we are often distant and disconnected from, join two international photography sessions, one with Nikon Ambassador Singapore, Scott A Woodward from Singapore who has been selected by Nikon as "One of Asia's Finest Photographers", he presents on his documentary series 'All The World's A Stage', a peek behind the curtain of the world's most secrective country, the DPRK, North Korea. At the Auckland Art Gallery at 1pm, dont miss this unique opportunity to converse with Scott and engage in a Q + A with him.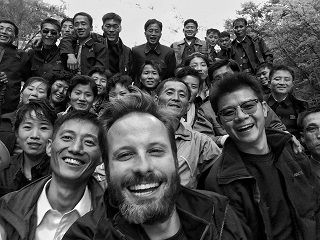 Following Scott at 3pm is the presentation of photojournalism for social change, by James Dooley of the Alexia Foundation. He will convey the photojournalists that have been supported in their long term photography projects that support change and encourage social justice.
---
Core & Satellite opening this week

Festival launch week openings for your enjoyment, some in your neighbourhood from 29th May, you will definitely need your jetski or jet pack to be at all these celebrations around the region or plan your journey with Auckland Transport -
Edwards + Johann at the Pah Homestead, Hillsborough - 29th May at 6pm
Nando Azevedo - at Ponsonby Central, Ponsonby - 29th May at 630pm
Laurence Aberhart at Gow Langsford, CBD - 30th May at 5pm
Lucien Rizos at Anna Miles, Eden Terrace - 30th May at 6pm
Ida Larsson at NKD, Remuera - 31st May at 6pm
Angus MacNaughton at Lot 23, Eden Terrace - 31st May at 6pm
An Artist's Perspective at Glen Eden Library, Glen Eden - 1st June at 3pm
Dan Mace & Rona Ngahuia Osborne at Corbans Estate Arts Centre, Henderson, Mark Adams at Two Rooms, Newton - 1st June at 6pm.
Eden Roskill Camera Club at Auckland Camera Centre, Morningside - 2nd June at 5pm
Real Pictures, Flash Back at Gus Fisher Gallery, CBD - 2nd June at 6pm
Jon Carapiet, Donna Sarten and Bernie Harfleet at Hum Salon, Grafton - 2nd June at 6pm
To Shed Some Light at The Poi Room, Newmarket - 2nd June at 6pm
The Out There Collective at Mairangi Arts Centre, Mairangi Bay - 2nd June at 630pm
Kumeu Arts Centre and Helensville Arts Centre - 2nd June at 5pm, Art Matakana, at 6pm
Waiheke Island has two shows - RIP SX70 at Gulf Photography - 2nd June at 5pm, then Murmurings at Emma Hughes Gallery - 2nd June at 6pm

New show at the Lake House Arts Center from 3rd June - The Collodion Collective, wet plate photography with a live demonstration from 11am on 3rd June.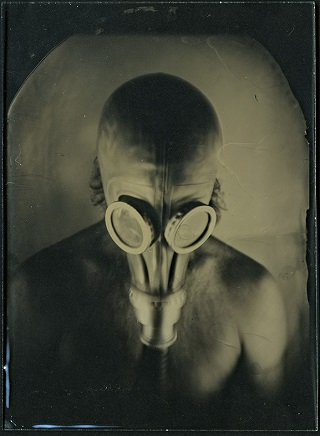 Su Hendeles - Mask