Welcome to Festival Zone for June 2017, the Festival is kickin off officially today.
Annual Commission by Baker+Douglas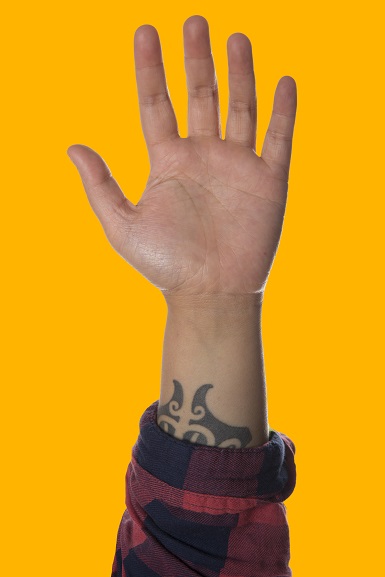 From today see Janet Lilo's amazing new work at the Festival hub until 20th June. Thanks to Creative New Zealand.

---
Showing motion wins new Auckland Festival of Photography award
Diane Costello has won a new AFP award, 'The Spirit of Motion' by Mazda – for her image, Momentum.
The award was open for entry by any New Zealand photographer exhibiting in this year's festival, which runs 1-24 June at various venues across Auckland.
The winning image was praised for its motion and an "exultation of spirit" by judges Phil Edmondes-Rowe, Auckland Festival of Photography Trust and Terrianne Brown, Customer Experience Manager of Mazda.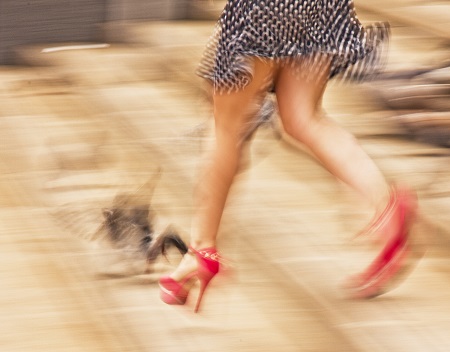 Dianne Costello - Momentum - Winner 'The Spirit of Motion' Award 2017
"We chose this image because it has motion and that joie de vivre - a cheerful enjoyment of life. The woman is wearing her nice dress and high heels, yet her spirit and joy of life meant she couldn't resist chasing the pigeons. While many of the other competition images had motion, few showed that joy of life," the judges said.
"The number of amazing images impressed the judges. But we immediately smiled when we saw this picture. The subject's vivaciousness was infectious - and that's what made the image the winner."
Dianne wins $2000 cash prize and a certificate. Thanks to everyone who took part.
---
Talking Culture - Photobook Friday

Tomorrow come along to hear 6 artists, photojournalists and publishers in this open session about their books and photographic projects. 12 - 3 at Central Library. With Shahidul Alam, Judith Crispin, Mayumi Suzuki, Wendy Brandon, Ingetje Tadros and Dr Kriselle Baker. More details here.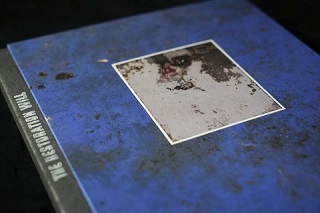 Mayumi Suzuki, The Restoration Will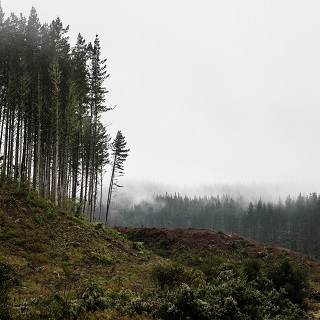 Wendy Brandon; Untitled (From The Rememberance Project)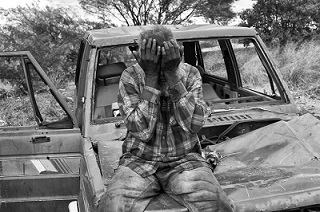 Ingetje Tadros; This is My Country
---
Nikon Auckland Photo Day 2017 on screen


Nikon Auckland Photo Day is an open competition run over 24 hours on Saturday June 10, 2017. You are invited to take images or video of your city and be in to win camera prizes.
The top 30 winners & runner up images and the winning video will be on display at Auckland Museum Atrium from 23-30 June, 10am - 5pm.
As well there is online voting for the judges shortlisted 100+ photographs for the People's Choice category opening from the 23 June.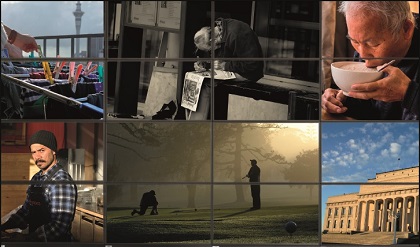 Full prize details on our website.


---
Talking Culture - Ingetje Tadros

2017 is the 10th year of the Auckland Festival of Photography's curated Talking Culture series.
We are delighted to have award winning international photojournalist, Ingetje Tadros join the 'Photobook Friday' panel event on 2 June.

Ingetje Tadros's project This is My Country was awarded with the Walkley Award for Excellence in Photojournalism - Feature Photographic Essay- 2015 (the Australian equivalent of the Pulitzer Prize), the Amnesty International Media Awards 2015, photography, Best Feature Photographic Essay at the West Australian Media Awards 2015, the Exposure Award, digital display at The Louvre in Paris 2015 and the 2016 Prix d'Ani at Visa Pour L'Image. More on Ingetje's Award winning series on The Eye Of Photography, Lens Culture. Save the date to hear Ingetje's sole talk and presentation on her work on Monday 5th June at 330pm.
Thanks to:

---
Queens Birthday weekend

Festival launch week openings for your enjoyment, some in your neighbourhood opening from 3rd June, plan your journey with Auckland Transport - there's simply so much to see and do this weekend and lots of openings for the 1st week of the Festival. Download our Festival guide new app here or See calendar.
Core -

Loose Net by Carwash Photo Group at Allpress Gallery, City opens on Monday 5th June 6pm. Group show.
newphotomedia at Demo Curated by Becky Nunes & Anitha Totha opens Tuesday 6th June at 5pm. newphotomedia brings both still and moving image, sound and installation works together to collectively exhibit an ongoing impulse to collect and disperse to and from the world.
Pati Solomona Tyrell, new show Fafgogo opens at St Paul St Gallery, City on Weds 7th June at 6pm.
Satellite openings -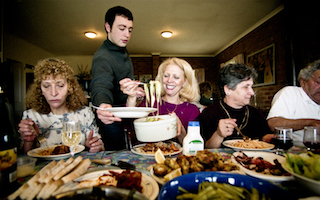 From No English Darling by Serena Stevenson

Stomp at Hum Salon, Grafton from 2 June at 6pm, and Give A Kid A Blanket by Donna Sarten and Bernie Harfleet same time.
New show at the Lake House Arts Center, Takapuna from 3rd June - The Collodion Collective, wet plate photography with a live demonstration from 11am on 3rd June.
Henderson Photographic Society are open over the weekend at Old St Michael's Church, Corbans Estate, Henderson 3 - 5 June only.
There and Then opens at Northart on Sunday 4th June at 4pm.
Metro Gallery, CBD has two Satellites open over the weekend, Shadows of Women, from 7am to 4pm daily, and A Collective exhibition, daily 1 - 24 June.
Four Elements of Nature by Brian Livingstone opens on Tuesday 6th June at 5pm.
Serena Stevensons new exhibition, No English Darling, is her portrait project is a highlight for late next week, opening Friday 9 June at 6pm. At Crave Cafe, Morningside.