Welcome to Festival Zone for the closing week of Festival 2017. We are delighted to announce the 1st, 2nd and 3rd prize winners and Top 30 for the 2017 Nikon Auckland Photo Day and the 2017 Nikon KeyMission Moving Image prize.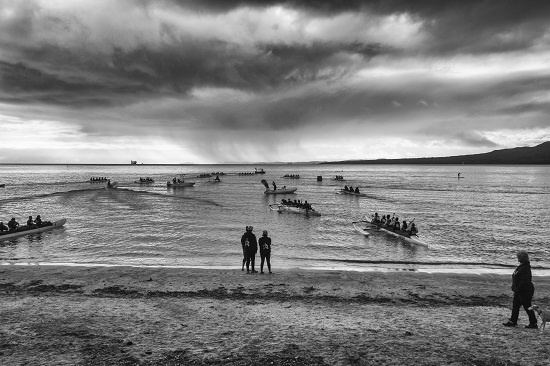 Waka Races at Takapuna Beach - Sora Joseph Waningsinggel - 1st Prize Winner - Nikon D5600, a DX-format camera packed into a compact and lightweight frame, paired with a versatile Nikkor 18-55mm lens
"I am a graphic designer but photography is my hobby," Sora Joseph Waningsinggel says. "I have been taking photographs for ten years in New Zealand because it is so beautiful here. I am from Indonesia originally. I like taking scenery photographs and Takapuna is a familiar place for us because sometimes we walk there in the morning to watch the sunrise. There was a special event, a waka race, on June 10, so it was a good opportunity to get something different. I had been saving money for a Nikon camera so winning this prize is great."
Judges' comment: "This image took us back in time, referencing the history of Aotearoa. It echoes our past and reflects contemporary society. We were impressed with the scale and detail of this dramatic image."
The competition was judged by Chris Traill, photographer, FNZIPP, Andrew Graham, for Nikon NZ + Sylvie Whinray, photographer, winner 1st prize Nikon Auckland Photo Day 2016.
"It's always fantastic to see the diversity of those taking part in the region's most accessible, and longest running, photography competition. We are very pleased to partner with Nikon to share Nikon Auckland Photo Day with the region as it 'embraces' all of Auckland, inviting public participation in the popular realm of photography and generating images that we can all relate to." Auckland Festival of Photography, public participation director Julia Durkin.
Thanks to the over 325 participants who took part in the Auckland region's longest running photography competition.
---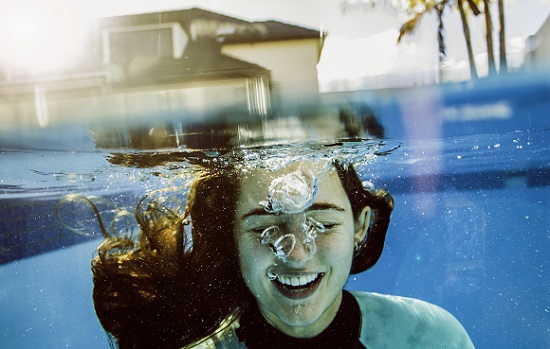 Winter Swim by Brooke Waterson, Mt Wellington - Second prize, a Nikon D3400, a sharp shooting compact DX-format DSLR, paired with a Nikkor 18-55mm lens.
Judges' comment: "We all liked this image from the start. It has great energy and is a playful depiction of suburbia."
"I am a student at the University of Auckland," Brooke Waterson says. "I have been doing photography since high school and have been doing freelance work, and events photography. I saw the competition and I had this kind of crazy idea of doing an underwater picture. I had this idea of submerging a fish tank in a swimming pool so I could photograph through it. So it's a picture of my friend, taken through a fish tank - with me holding the fish tank between my feet, then reaching my hand down to take the shot. The water was freezing cold. My friend suffered through it for the art."
"Nikon are very proud to be a key sponsor of such a great Festival that celebrates community and photography and high calibre of work from Aucklanders," says Andrew Graham, Nikon NZ Product Manager, Lacklands. "Nikon are very pleased that, once again, Aucklanders have embraced the opportunity to create new images of the scenes, people and places that reflect their region and its richly diverse surroundings."
Opening tomorrow at Auckland Museum Atrium, the digital presentation of the Prize winners & Top 30 runner up images plus the winning video are on display at Auckland Museum Atrium from 23 - 30 June, 10am - 5pm.
"Auckland Museum is delighted to be able to share these fantastic photographs free to Aucklanders. The images portray the diversity of life in our city and it's wonderful to collaborate with the Festival to be able to bring these images to the public in a large-scale format," says Auckland Museum director Dr David Gaimster.
As well there is online voting for the judges shortlisted 100+ photographs for the People's Choice category opening from the 23 June.
The 'People's Choice' winner is decided by online voting at http://www.photographyfestival.org.nz/photo-day/peoples-choice/index.cfm
Voting for the People's Choice closes on Friday 30th June at 4pm. Winner announced in July. Vote for your favourite now.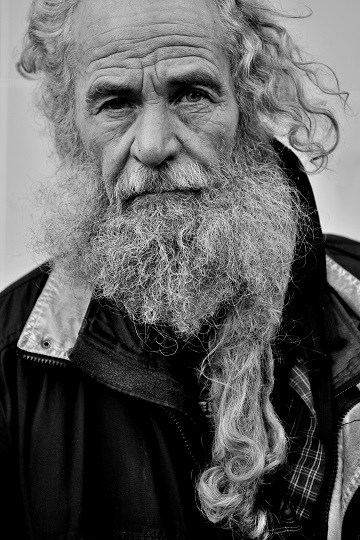 Victor by Dustin McNeilage, Birkenhead - Third prize, a Nikon 1 J5, with extreme portability, style and imaging power, with a compact Nikkor 10-33mm lens.
Judges' comment: "A powerful, engaging portrait, perfectly executed."
"I'm a Dad and a foreman for a building company," Dustin McNeilage says. "Photography is a hobby which I'm interested in and with any spare time I head into the city to take pictures of what presents itself. I spend several hours wandering the city at a time. I like to shoot in black and white and generally like to talk to people as I take photographs because everyone has a story. Victor was a man I met in Lorne Street on Nikon Auckland Photo Day. I think he was a homeless man and I asked if I could take a few frames and he was fine with that. I shoot with a Nikon camera and I love it."
---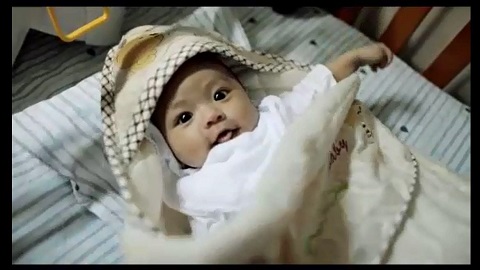 Nikon KeyMission Moving Image Prize - Morning with the Chans by Michelle Vergel de Dios, North Shore, winner Nikon KEY MISSION Moving Image prize, a Nikon KeyMission. Compact, shockproof, waterproof 4K enabled action camera allowing you to take full 360 degree footage in beautiful 4K.
Judges' comment: "This entry took us on a visual journey, an authentic celebration of a family at home in Auckland, finding beauty in everyday life."
"I work for a media production company," Michelle Vergel de Dios says. "Photography is a hobby and a passion. I mainly get to do video and only photography on the side. I was spending the night with my friends and they weren't going to do something special on the Saturday, so I wondered how I could capture something extraordinary out of the ordinary. I really wanted to convey family life and how when a family is happy everyone feels secure, you don't even have to go out of your way to do something exciting because everyone's enjoying each other's company."
People's Choice prize: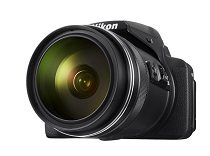 I AM THE NIKON COOLPIX P900
The 'People's Choice' winner is decided by online voting at http://www.photographyfestival.org.nz/photo-day/peoples-choice/index.cfm
Voting for the People's Choice closes on Friday 30th June at 4pm. Winner announced in July. Vote for your favourite now.
Full prize details on our website.


---
Last weekend 2017 Festival
After seeing the winners at Auckland Musuem there's still tons of great work to visit.....

Sense of Self is on at Studio 541 and is open until this Sunday 25th June, dont miss this group of talented photographers who explore the Festival 'Identity' theme in this show.
Real Pictures; Imaging XX, curated show by Nina Seja in conjunction with PhotoForum and also Flashback: Fashion Photography in New Zealand are at the Gus Fisher Gallery until 30 June.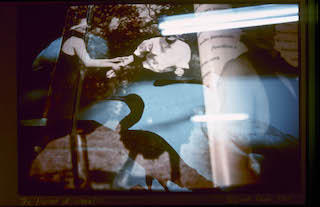 Deborah Smith, The Pursuit of Game V, 1988
Michael Hall at Whitespace open until 2nd July.

Mark Adams - Views from the Astronomer's Point at Two Rooms until 8 July.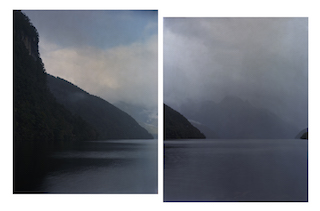 Mark Adams, 2014 from Nine Fathoms Passage 8,9
Edwards +Johann with Events From the Edge of Spaces runs until 9 July at The Pah Homestead.
Pati Solomona Tyrell has his wonderful exhibition, Fāgogo on at St Paul St Gallery until 21 July. Dont miss this.
Chris Corson-Scott has a new exhibition, Dreaming in the Anthropocene, at Trish Clark Gallery until 28 July.
Roger Ballen's Theater of the Mind is a must see, international solo show at Te Uru Waiatekere Contemporary Gallery until mid August.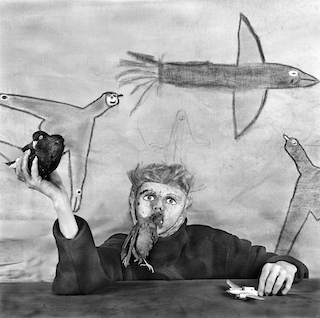 Roger Ballen, Take Off
Download our Festival guide new app here or See calendar.
---
Satellite shows

Satelitte shows are still open for your enjoyment. Some will be in your neighbourhood and open all June. Plan your journey with Auckland Transport - there's simply so much to see and do this weekend and lots open for the last weekend of the Festival. Download our Festival guide new app here or See calendar.