Welcome to Festival Zone for October 2017. The Auckland Festival of Photography Trust would like to announce our new theme and our 3rd international guest curator for our 15th anniversary Festival - 31st May to 22nd June 2018.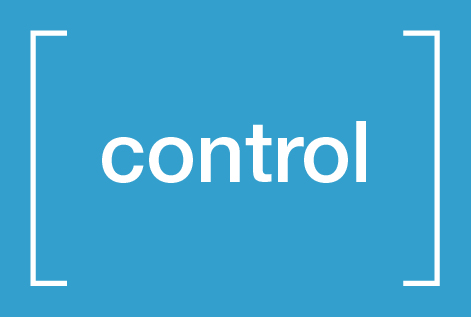 The Festival will also be working with an international guest curator to collaborate on the 2018 Festival theme - CONTROL. The theme in Silo 6 is by invitation only.
Our 2018 Festival has a new structure; there will still be a Core programme - now open for submissions for key exhibitions, talks, workshops, with a stronger educational focus in the Festival, plus a regionwide and community focused Satellite programme - registration process is available here from next week after Monday 9th October. Deadlines for Core Expressions of Interest is 31st January 2018, and Satellite exhibitions registration and fee payment is by 12th February 2018. Full details will be available soon.
The Auckland Festival of Photography is open to programming any exhibition created through the medium of photography. We encourage festival participation from all levels of exhibitors including dealer galleries, private and public venues, individual artists and community groups.
Next year is the 15th year of the Festival. We look forward to showing more inspirational, challenging work with great new artists, projects and exhibitions to engage our audience in 2018. We help forge bonds between people in the community through cultural experiences.
Archive of Festival programmes 2004 - 2017

---
2018 International guest curator
Auckland Festival of Photography Trust are delighted to announce Gwen Lee (Artistic Director & Co-founder of Singapore International Photography Festival and DECK) as the 2018 Festival international guest curator for the 'CONTROL' theme at the waterfront Silo 6 Festival hub.
Gwen Lee (Artistic Director & Co-founder of Singapore International Photography Festival and DECK)
Lee co-founded the Singapore International Photography Festival in 2008, entering its 6th biennale edition in September 2018. In 2014 Lee co-founded DECK, an independent container art space dedicated to photography. Prior to DECK, she has worked in the museum industry and the co-founder and managing director of 2902 Gallery in 2008. Under her directorship, 2902 Gallery was instrumental in showcasing contemporary Southeast Asian photography in Singapore and international art fairs. In 2010, she was nominated and awarded with the Japanese Chamber of Commerce and Industry Culture award for her contribution to the Singapore art scene.
She has curated various photography showcases in Asia, and has been invited as a jury member in Europe & Asia. In the past 5 years, she has been participating actively as a portfolio reviewer in UK, China, Korea, Japan and Singapore. In 2013, Lee invited to a curatorial study trip in Germany organised by the Goethe Institut (Singapore) and organised a Singapore showcase at Lianzhou Photo Festival in China. In 2016, Lee curated the first solo exhibition of Daido Moriyama in Singapore tracing Moriyama's early works between 60s to 80s. Most recently, she has completed a project with Steidl Publishing by making 8 photobooks by 8 Asian photographers releasing this Autumn.
Singapore International Photography Festival is a recent member of the Asia Pacific Photoforum - a regional grouping of international photography festivals across New Zealand, Australia, Asia and Pacific Rim. The Asia Pacific Photoforum seeks to further the presence of photography across the Asia Pacific region as a medium for artistic expression and truthful dissemination of ideas and information in an increasingly globalising world. Follow us on Facebook and Twitter.

---
Janet Lilo 'high fives' in China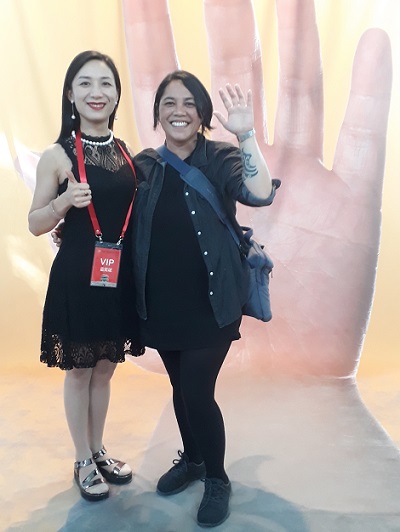 Auckland Festival of Photography trustee Rachel Qi & artist Janet Lilo celebrate the opening of the 6th annual Festival exhibition in China. Janet Lilo's new work from the Annual Commission by Baker+Douglas was centerpeice of the hugely successful international presentation. Janet's 'Hand' work was presented with her earlier series '1000 grams'. The audiences loved being able to pose in front of the work and it was a instant highlight of the Pingyao International Photography Festival in China which is an annual event and the world's largest photography Festival. Congratulations to Janet for such an inspirational show.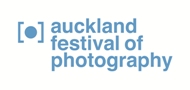 ---
Other news
On during the school holidays at Auckland Museum is the wonderful Wildlife Photographer of The Year exhibition, runs until 3rd December.
On over at Te Uru Waitakere Contemporary Gallery is Robert George, and his new video work 'a memoir for Falling Light', on until 19 November.
Opening on 5th October, is Edith Amituanai's new exhibition ETA at Anna Miles Gallery, this runs until 27 October. Includes a public programme with West Auckland youth, more details from th gallery.
From 25th October at Studio 541, Mt Eden Road is a group show featuring Guy Needham's work with the Mentawai people of Sumatra. This project is an ongoing series by Guy. He is a travel photographer whose work primarily focuses on cultures, drawing on themes of identity and place. His images have appeared in National Geographic Creative, National Geographic Traveller, Lonely Planet, AFAR, CNN.com and International Traveller as well as been used by Tourism Australia, Papua New Guinea Tourism and Vanuatu Tourism. Guy will give a talk on his work with the Mentawai on 28th October at 1pm.
---
Donations
We encourage participation from people of all walks of life to share their unique stories through the democratic medium of photography. You can make a donation to the 2018 Festival, as a registered New Zealand charity, CC38839, all donations are tax deductible and earn 33c in the $1 as a rebate on your annual taxes. From $5 to a monthly amount, help make the 2018 Festival, really something to celebrate.