Call for applications Sept 2023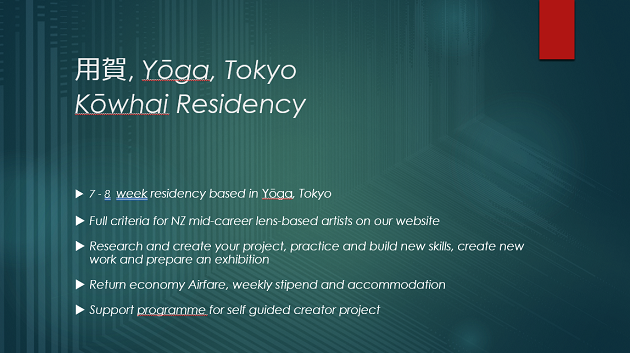 Full terms and conditions, and the way to apply here - Kowhai Residency Terms and Conditions Sept 2023. DEADLINE is 5pm 22nd September. Announcement of selected artist by early October 2023. Send applications and support information to trust.photofestival@xtra.co.nz.

Research residency 2023
Auckland Festival of Photography and our project partner in Tokyo, T3 International Photo Festival, are in the placement stage of our new "Kōwhai Residency" (c) which opened for applications from NZ based practitioners and artists in June 2023.
Our research resident artist has been announced -
This August we are delighted to announce the first NZ photographer to undertake the Kōwhai Residency in Tokyo, Japan is Hannah Rose Arnold.
Hannah says "I am thrilled to be selected for the first Kōwhai Research Residency to Tokyo, and am excited to embark on this journey, fostering artistic relationships between our island nations. I have much respect and admiration for Japanese artisans, and am excited to exchange methodology, culture and inspiration."
The inaugural Kōwhai Residency is for support of a artist to undertake new research in Japan and for the development of their photography practice. We aim for the residency to offer transformational outcomes for emerging / mid-career lens-based artists from Aotearoa who are well placed to capitalise on this unique and significant opportunity to gain international success in multiple specific outcomes and new pathways.
Thanks to the generous support of Asia New Zealand Foundation Te Whītau Tūhon, and our support programme in Japan, Tokyo Institute of Photography.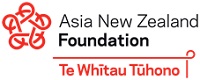 September 2023.
Founding member: