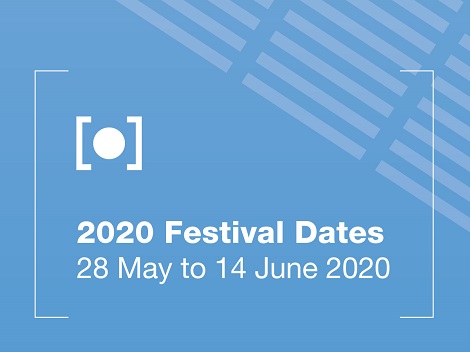 taking part
Auckland Festival of Photography is open to programming any exhibition created through the medium of photography. We encourage festival participation from all levels of exhibitors including dealer galleries, private and public venues, individual artists and community groups. We aim to make festival participation as barrier free and inclusive as possible, in order to reflect and represent the diverse populace and points of view within Auckland.

Registrations and applications to take part in the 2020 Festival are now closed.

Exhibit through Festival streams:

Themed: By invitation
Digital Screens: By selection and administration fee
Core: By selection and administration fee
Satellite: Open access an administration fee applies
---
Themed 2020

Unseen
By invitation of the Auckland Festival of Photography Trust we are delighted to announce the 7th annual Festival theme in 2020 is - Unseen.
The theme is by invitation so if we think your work fits what we are trying to achieve and is high quality art, representative of International arts practice we will be in touch.
The curated themed programme will be planned to include Talking Culture Series, and our annual fine arts commission exhibition. There may be International work alongside NZ work over the three weekend long curated programme, including the finest photography the region has to offer and featuring a suite of exhibitions.
---
Digital Screens Initiative 2020
The newly introduced Digital Screens initiative for projections of international photography and New Zealand work will become a key part of future Festivals as we create an accessible selection of free photography experiences to sit next to core featured exhibitions by well-known NZ photographers.
Submit to be part of Digital Screens 2020 - this call for submissions is now open for 2020, for International and New Zealand work - this is not for print shows.

Deadline: 18th February 2020 - Now closed.

---
Core Programme 2020
The Core programme is curated by the Auckland Festival of Photography Trust and team, and exhibition inclusion is by selection and at the Trust's discretion.
The Core programme is planned to include the regional destination exhibitions, established well-known artists and their dealers, plus very popular events like Auckland Photo Day as well as selected print exhibitions. Expressions of interest open now.
Exhibition duration can vary from two to three weeks to a weekend special event and can include an artists or curators talk under the Talking Culture banner. Shows which start more than two weeks out from the Festival start date (i.e. before the Festival starts) will be placed into the Satellite programme.
All who have registered with us and have confirmed with us their exhibition details by the deadline and have been selected for the Core programme will be forwarded a link to our programme website form. You must complete this form by the due date and you must send us all your exhibition promotional details - including text, promotional exhibition photos and logos. These will be needed at the latest by early March 2020.
Examples of Core Exhibition requirements for promotion.
See FAQ for guidelines for Festival entry. Exhibitions across the Auckland Region (Franklin, Papakura, Manukau, Waitakere, Auckland, North Shore, Rodney) Can apply for Core 2020 Please submit completed EOI Forms to elaine.photofestival@xtra.co.nz Questions? please contact the Festival office on 09-307-7055
Deadline: 3rd February 2020 - Closed

---
Satellite Programme 2020

Independent artists, collectives, clubs or community groups are invited to register, please note that any individual, association, organization or group can only have one Satellite exhibition listing in the programme.

During the 2011 Festival we strengthened our open access, community and artist driven exhibitions, which have been the cornerstone of the Festival since it's inception in 2004. The Satellite programme is an ideal vehicle for photographers to showcase their work alongside the curated signature shows and for visitors to view new photographic works by emerging artists beside established Auckland and international photographers. Participation in the Satellite programme is by agreement between photographers and venues and the Festival Trust. There are no barriers to participation based on experience, background, or style. Entry is open to all photographers who can pull together an exhibition. As with the previous Festivals' overall programme, the new Satellite programme is expected to provide an eclectic mix of work.
The support for the annual Festival has grown significantly since 2004. Audience numbers across the regional exhibitions and events were over 90,000 in 2019 a magnificent engagement by all walks of the community, an increase of around 85% on 2010 numbers, and online social media exposure has increased 12% in 12 months to end June 2019.
Satellite priority is given to first-time exhibitors. The Festival reserves the right to select the final exhibitions from the registered submissions. We encourage exhibitions from any individuals and collectives. These groups and individuals must locate a space to exhibit and follow the same process for submission as the galleries and venues. Do you need a gallery to be in the Festival? Not really, the Festival encourages the use of public spaces or any alternative venue and since our first Festival in 2004 photographers have shown their work in a variety of non-gallery spaces including: A swimming Pool; Libraries; Bowling Clubs; Shop Windows; Billboards; Projections onto buildings; Sports Stadiums; Online web based; Schools; Educational Institutes; Artist collectives spaces; CBD Foyers; Migrant Resource Centre; Retail Outlets; Alliance Franchise; Cafes; Community Centres; Dance Studios; a Bus stop; and Church Hall. All these types of alternative venues would require a bit of research. We suggest you approach the spaces and venues directly. Photographic visual arts in the community are encouraged by the Festival as part of our participation strategy, which provides for interventions in our urban environment and the landscape through photography.
The Festival does not provide any direct financial assistance to venues, galleries or artists. We are however happy to provide letters of support for funding applications by venues and artists.
Satellite programme for 2020 is open for registration and confirmation. An Administration fee applies. Download registration form Satellite 2020 or for more information contact Satellite Community Engagement Coordinator on email engage.photofestival@xtra.co.nz or phone the Festival Office on 09-307-7055
Deadline: Early Bird registration & payment by Friday 20th December 2019 | Final registration & payment must be completed by Tuesday 11th February 2020. - Now closed.