Image Auckland is delighted to announce the winners of 2022 Music Photography Award - Whakaahua Puoro Toa
The 2022 Award was judged by
Dave Simpson, of FromThePit fame, which started in 2018.
Dave is a professional photographer covering live events for 20 years, who's images regularly appear in numerous local and international publications including The New York Times, USA Today, The Guardian, The Daily Mail, The Sun, Newsweek, RollingStone, Billboard, Forbes, Vanity Fair, People, The Huffington Post, Pitchfork and NME, and is a Getty Images contributor.
2022 Music Photography Award 1st Prize: Photographer - Dave Watson, Foo Fighters (Dave Grohl) performing at Mt Smart Stadium, 2018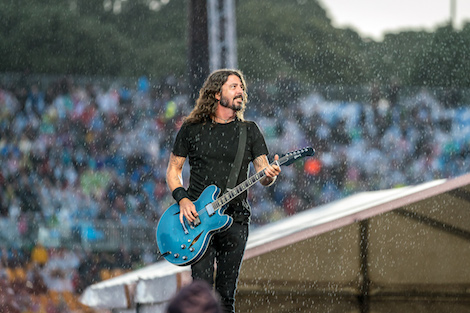 Judge comment: "This winner really does capture the moment beautifully despite the tricky photoing with the rain. There's a confidence and lightness in the image which matches the stance of the musician who has plenty of room to breath in the picture. The lighting and technical handling are perfect despite the rain. I know we only judged the best single image, but all the images Dave Watson's submitted are exquisitely presented, and he's a master of his craft."


David wins $1500 cash. Dave said he's delighted and its "great this one won, as it signifies the per pandemic years where New Zealand was a main touring country. He's looking forward to the return of these big stadium concerts with world's superstars in town to photograph"

2022 Music Photography Award 2nd Prize: Photographer - Shelley Te Haara, Julia Deans, performing at the first Songbirds in Suburbia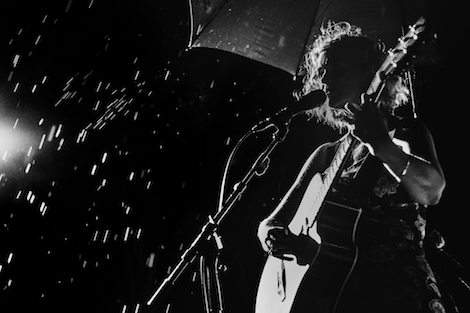 Judge comment: "Whilst not technically perfect, it tells a strong story. It's dark and moody, with harsh lighting and I like the graphic handling. It speaks to me about a musician performing against adversity and everything that nature is throwing against her (rain being an allegory for Covid and lockdowns?). Yet, she continues to perform sheltered under an umbrella."

Shelley wins $750 cash. Shelley said the win had "made my day" and "thanks to the judge, who she has "stood with in the pit" on many occasions"

---
Call For Submissions CLOSED.
The Festival invites proposals from the entire spectrum of the photographic medium, ranging from fine arts, conceptual, documentary photography, and photojournalism to other media, including video, performance, and installation. In this way, we aim to create a dialogue between multiple expressive means, thematic areas, and approaches from a traditional photography background to the most contemporary practices.
See our Taking Part information
Taking Part in the Festival allows exhibitors to benefit through:
Inclusion in the 2022 Festival programme, our Festival is internationally recognised, built up over 18 years. 2022 is the 19th edition of the festival!
Support of Festival infrastructure - we place the spotlight on photography - attracting extensive publicity through a wide variety of media channels.
A dedicated website listing on: www.photographyfestival.org and promotion through the festival social media accounts.
For every project submitted/selected, the Festival Trust will gift one Native Tree to be planted in New Zealand.
Opportunity to enter the Late Harvest - Artist Award for a chance to win cash prizes.
Use of the Festival logo for your project/events promotion.
Invitation to attend the Festival opening and the opportunity to visit other Festival project/events - consider meeting/networking with likeminded artists/photographers.
Dates - 2022 Festival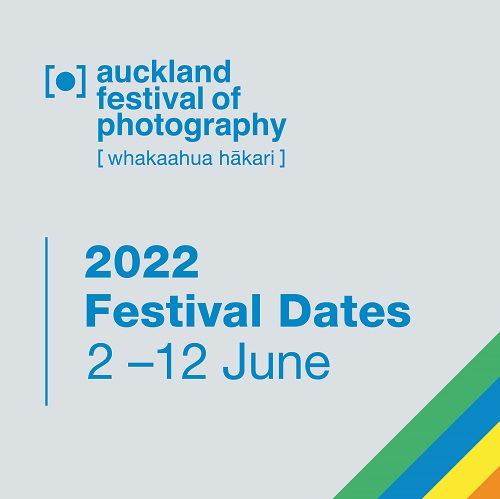 29/11/2021
Update for 2022 Festival: News
Due to the ongoing impacts of the Covid-19 pandemic, the Festival Trust has agreed to make simple changes to how the Festival programme will be delivered in 2022. Building on our strategy of outdoor exhibitions since 2007 and the introduction of an online programme for the 2020 and 2021 Festivals, the 2022 Festival will now feature 3 key sections – In Venue, Outdoor and Online.
The In Venue section will feature all exhibitions, events and activations that take place inside a gallery, community space or any indoor area. Traditionally these would include Core, Digital Screens, Satellite and Talking Culture. From 2022 these will be known as "In Venue".
Participation can be for an Outdoor activity or Online activity for our hybrid Festival, if that suits your particular work or project or artists or group. Any online projects, talks, panels, virtual exhibitions (both international and New Zealand wide) will be invited for presentation for any dates starting from the main promotional period April – June 2022, creating a truly exciting new hybrid Festival over a new timeframe.
The Festival Trust will call for submissions for next year's festival timings, once our fundraising has reached it's milestone for mid January 2022 start. The submission process will be streamlined and much more flexible for our participating galleries, project or artists or groups within our digital online promotion only. Full submission details to be announced in January 2022 including deadlines. If you would like to support the Festival activities, we have a Give A Little Page which allows all NZ taxpayers a 33% tax credit on your donations.
- 05/11/2021
---
Information for 2022 Festival: COVID-19
Planning is currently underway for 2022's Auckland Festival of Photography.
"Despite funding uncertainties and Covid 19, we are confident AFP 2022 will proceed," says AFP director Julia Durkin.
The Festival Trust will call for submissions for next year's festival once decisions on timings, structures and cultural outcomes are finalised.
"We are committed to offering a great festival," Ms Durkin says. "Just as in 2020 and 2021, the shape of 2022's Festival will be influenced by Covid-19 related factors."
Limited council funding and the pandemic's chilling impact on commercial sponsorship present considerable challenges for the Festival team.
"We will determine how to make further innovations once we are able to determine what the Covid environment will bring for public-facing activities," Ms Durkin says.
The annual Auckland Festival of Photography has grown and evolved considerably since it began in 2004, including most recently the development of online projects such as the Postcards From New Zealand Youtube series.

- 08/10/2021

---
Information for Event Organisers: COVID-19
The Auckland Festival of Photography endorses the Guidelines for Events - https://www.business.govt.nz/covid-19/covid-19-protection-framework/events/
Please check the exhibition/project/event you are proposing to take place in the Festival complies with the COVID-19 code for event organisers.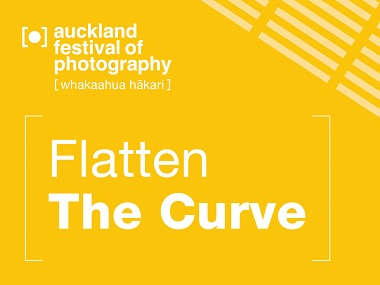 ---
Julia Durkin, the founder and director of the annual Auckland Festival of Photography [AFP] has been awarded a Member of the New Zealand Order of Merit in the 2020 New Years' Honours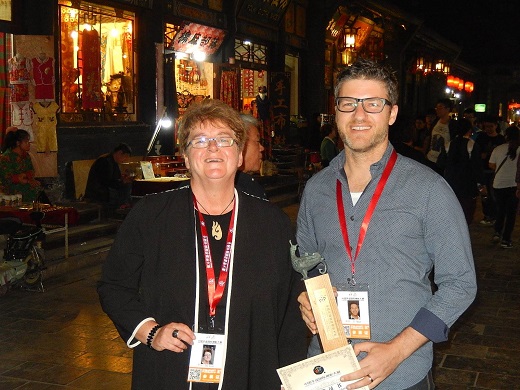 Julia Durkin, Festival founder & director with Annual Commission artist PJ Paterson, Award winner, Pingyao, China 2015
Prime Minister Jacinda Ardern said the recipients were a diverse group of well-deserving Kiwis.
"It is a true reflection of New Zealand that the biggest category of recipients this year is for community, voluntary and local services. We are a country that values taking care of one another and it is fitting that these people are recognised for their efforts." (Abridged/NZ Herald)
Since it began in 2004, AFP has become Australasia's longest running annual photography festival, typically providing more than 100 exhibitions and events each June.
Ms Durkin says. "I'm humbled and delighted to receive this honour. It is a real privilege to be given such a significant national recognition of my work and of AFP's contribution to the photography community and cultural sector." For full details see - Julia Durkin; MNZM Award 2020. Or online at the DPMC, Department of Prime Minister and Cabinet.