Welcome to Festival Zone for November 2017. The Auckland Festival of Photography Trust seek expressions of interest for our Core programme exhibitions for our 15th anniversary Festival - 31st May to 22nd June 2018.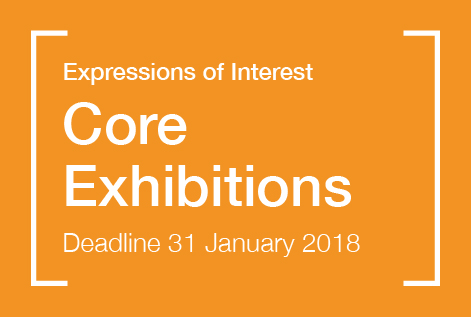 Our 2018 Festival has a new structure; there will still be a Core programme - now open for submissions for key exhibitions, talks, workshops, with a stronger educational focus in the Festival, plus a regionwide and community focused Satellite programme - registration process is available here. Deadlines for Core Expressions of Interest is 31st January 2018, and Satellite exhibitions registration and fee payment is by 12th February 2018.
The Auckland Festival of Photography is open to programming any exhibition created through the medium of photography. We encourage festival participation from all levels of exhibitors including dealer galleries, private and public venues, individual artists and community groups.
Next year is the 15th year of the Festival. We look forward to showing more inspirational, challenging work with great new artists, projects and exhibitions to engage our audience in 2018. We help forge bonds between people in the community through cultural experiences.
Archive of Festival programmes 2004 - 2017

---
2018 Talking Culture expressions of interest
In particular for our 15th year celebration we are looking to invite the public institutions/educational organisations who have the ability to deliver unique projects of cultural value into the Talking Culture series by arranging joint programming.
Presentations - Talks, Films
Panels
Workshops
Portfolio Reviews
Photobook Friday
Special events - Projections
We are seeking to evolve this type of collaboration for our high value, high quality public programme in 2018 across the sector, by looking to integrate with all established Festival partners, groups and organisations. We are inviting expressions of interest so together we can provide a improved, curated public programme again in 2018. Deadline 31st January 2018. Contact us via the Core Expression of Interest process on our website.
---
Auckland Photo Blog - November 'Reflections'
This month on the Auckland Photo Blog is a Reflections theme. Send in your photographic interpretations now of this theme and the selected 'Photo of the Month' wins 1 free place on a New Zealand Photography Tours 'Creative Reflections' tour in 2018. Terms and conditions apply.

Devonport Reflections. Source Auckland Festival of Photography.
Ellen Melville Centre - during the month of November images from the Auckland Photo Blog archive by photographers who participated in our city centre theme in 2007 will be shown at the Community Open Day of the newly re-opened Ellen Melville Centre, Freyburg Place, CBD on Saturday November 18th between 11am and 3pm, so go along and see whats on. More details on Our Auckland.
See our blog city centre photographers archival images.
---
Other news
Ans Westra has a retrospective of her work taken over 60 years as a photographer in New Zealand, opening at Suite Gallery, Wellington on 25 November.
On throughout the month at Auckland Museum is the wonderful Wildlife Photographer of The Year exhibition, runs until 3rd December.
Congratulations to Roberta Thornley for the Marti Friedlander Photographic Award. The Arts Foundation say 'the Award is presented every two years to an established photographer with a record of excellence and potential to continue working at a high level'.