Welcome to Festival Zone for April 2018. The Auckland Festival of Photography Trust is celebrating the 15th anniversary of this unique regional photographic extravaganza.

We are delighted to announce the programme for the 2018 Auckland Festival of Photography is now live on our website, including a full calendar of events, Core exhibitions, talks, projections, competitions, portfolio reviews, 46 Satellite shows, plus digital interactive Photo Map - start planning your Festival.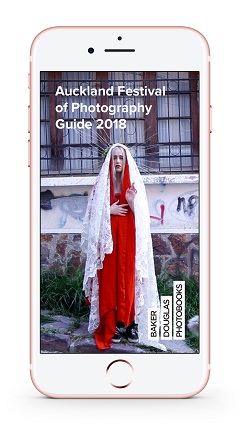 Online now on our Festival website, or see a soft copy to read online, a print preview on issu.com. From 12th April print programmes will be at the Festival office or collect one 7 days a week at Metro Gallery & Cafe and at all our participating venues and libraries across region through out April plus late next month our downloadable 2018 digital Festival guide by Baker Douglas is out.
---
 'Chasing Shadows' Award by Mazda
Amazing 2nd annual Award for all New Zealand photographers and artists who have work in an exhibition in this our 15th annual Festival.
We are so excited to announce this new 2018 Award for photography in the Auckland Festival of Photography.
Our vehicle partner, Mazda, have launched their 'Chasing Shadows' Award for the exhibiting photographers in the Auckland Festival of Photography 2018. To enter, you must be in a Festival show this year. Full terms and conditions available now. Opens 12th April and deadline for your entry is 21st May 2018. All participating galleries and venues will be sent the details for sharing with the artists and photographers in the regionwide Festival exhibition programme -  Control, Core and Satellite. Open to New Zealand based exhibiting photographers only.
The winner will receive $2000 cash prize. Sponsored by Mazda.


---
Control at Silo 6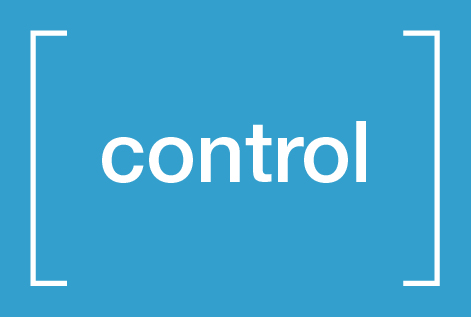 Most of the Control-themed exhibitions are based at the Festival exhibition hub, Silo Park in Wynyard Quarter. Many prompt reflections on how, as Control curator Gwen Lee describes it, "the rampant presence of photography" has invaded private and public realms. "Surveillance, aided by digitalization and satellites, propels questions about power underlying all forms of control, often belying the fact that control starts with one in power, administrating action on others."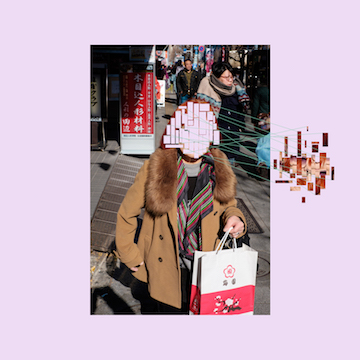 Jacob Burge - Face Off #1 - At Silo 6 - 31 May - 19 June 2018
Artists are - Esther Hovers - False Positives, Woong Soak Teng – Ways to Tie Trees (2015-2016), Chen Yan Cheng  – Days at the Sea (2016), Jacob Burge – Face Off and Hou, I-Ting - Sewing Fields – Li̍k-sú tsiam-tsílâng (2015 - 2017). Artists Chen Yan Cheng, Hou, I-Ting will be attending the Festival thanks to National Culture and Arts Foundation, Taiwan. Curator Gwen Lee, Singapore will be attending, thanks to Asia New Zealand Foundation.

---
Core exhibitions - New Zealand photographers
From 2004 to 2018, the Festival, New Zealand's leading major public photographic showcase and New Zealand's only dedicated annual photography Festival for the public, has again joined forces with artists and galleries to provide informative, thought provoking New Zealand work in the Festival.
Full artist programme now announced online.
---
Volunteer with the Festival
Volunteering for the Festival is a great way to be involved in our wide ranging activities and learn more about how we work behind the scenes - for example, meet & greet at talks, exhibitions, events, assist exhibition install and help get the word out by delivering programmes in your neighbourhood. We are always looking for more helpers, to volunteer, contact the team at the office to discuss this further. Or email us on info.photo.festival@xtra.co.nz
---