Welcome to Festival Zone for late May 2018. Only one week until the start of the 2018 Auckland Festival of Photography, join us to celebrate the 15th anniversary of this unique regional photographic fiesta. 23 days, 60 venues and 110+ exhibitions, events regionwide.
Talking Culture by Leica - Maggie Steber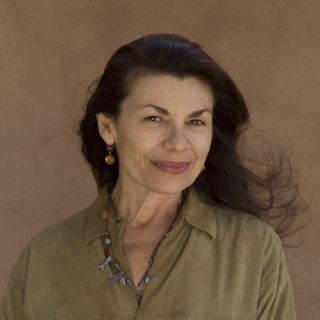 In 2013 Steber was named as one of eleven Women of Vision by National Geographic Magazine, publishing a book and touring an exhibition in five US cities.
Steber has served as a Newsweek Magazine contract photographer and as the Asst. Managing Editor of Photography and Features at The Miami Herald, overseeing staff projects that won the paper a Pulitzer and two finalist recognitions. Her work is included in the Library of Congress, The Richter Library and private collections. Clients include National Geographic Magazine, The New York Times Magazine, Smithsonian Magazine, AARP, The Guardian, and Geo Magazine among others.
Maggie will discuss her new work 'Secret Garden of Lily LaPalma" which she says in a Yahoo News interview "I have let loose a part of me, joyously rebelling against the tyranny of the documentary photography that has described me for decades".
Thanks to the support of the US Embassy of New Zealand and Leica.
Auckland Art Gallery, Sunday 3rd June at 3pm - Free.
---
Core exhibitions
Some Core exhibition highlights for next week - 'The Long View' (edited) by Mary Macpherson opens at Pah Homestead on 28th May at 6pm, along with an exhibition of Roberta Thornley's work in 'Round and Round', plus 'Aide Memoire' featuring the extensive work of Harvey Benge from Paris in the late 90s to recent work opens at 4pm Sunday 3rd June at Northart, Two Rooms hosts new work 'The Missionaries' by Ann Shelton from 1st June at 530pm and on Tuesday 29th May is the opening of Sandra Chen Weinstein's 'Dignity in Palestine', and 'SOURCE' by Leon Rose, Mareea Vegas and Ian McRae at Studio 541 and from 1st June is the Head On Landscape exhibition at Metro Gallery.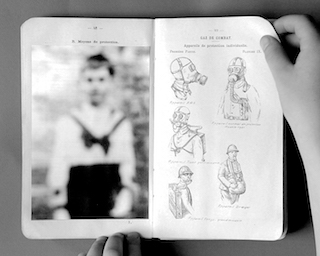 Harvey Benge - Aide memoire

---
Talking Culture - Photobook Friday
Check out 'Laberinto' by Argentinian artist, Alejandro Chaskielberg at Photobook Friday.
The free special event includes a Q + A with audience.
Plus international practitioners from Sinagpore - Woong Soak Teng with her Award winning book, 'Way To Tie Trees' (thanks to the National Arts Council, Singapore), from Italy - Enrico Stefanelli and also Singapore - Gwen Lee. All photobooks will be available to touch, see and buying is an option too.
Free to attend, first come, first seated. At Central Library 12 - 3pm. Friday 1st June. Thanks to Leica NZ.
In front of Former Indian National Army Monument,
along Connaught Drive, Singapore. 2016 - Woong Soak Teng.
---
Portfolio Reviews
Get your photos seen and get feedback and advice on what next for your portfolio. Filling fast, less than 9 places left, dont miss the opportunity to meet and chat with local commercial photographers, international artists and Festival directors from some great Festival cities, Sydney, Singapore, and the lovely town of Lucca in Italy. Full reviewer list here, and how to book now. From 11am to 2pm on Queens Birthday Monday 4th June.