Welcome to Festival Zone for August 2018.
Festival exhibition in Tokyo, Japan

The Auckland Festival of Photography is delighted to announce a unique international project in Sept 2018, for the presenting of high quality contemporary work by several NZ artists in Japan. Support for emerging, mid-career and major New Zealand photographers is one of the essential aims of the Festival.

Each year, through the Auckland Festival of Photography Annual Commission, an Auckland-based photographer is commissioned to create a new body of work for exhibition during the Festival. The commission provides an opportunity to support and promote an Auckland photographer as well as create a cultural and artistic asset for present and future Auckland audiences to enjoy. Since 2011 the Auckland Festival of Photography project has resulted in the creation of 24 artworks in 8 years and in 2018 Alex Plumb was commissioned to create the new moving image edition of the Annual Commission by Baker Douglas.

To date the artists that have been commissioned are:

2011 - Roberta Thornley | 2012 - James K Lowe | 2013 - Jennifer Mason | 2014 - Tanu Gago | 2015 - PJ Paterson | 2016 - Russ Flatt | 2017 - Janet Lilo | 2018 - Alex Plumb

Our exhibition purpose in Tokyo is to present a curated Auckland Festival of Photography exhibition that promotes NZ photography in Japan, during Sept 2018, as part of the Festival's 15th year anniversary programme and continuing our annual international programme centred around the Annual Commission by Baker Douglas.

We are presenting 4 artists - Roberta Thornley, James K Lowe, Janet Lilo and Tokyo based NZ photographer, Tim Lambourne. Tim has been invited to join the exhibition as a new, talented and informed Tokyo based photographer, whose work is taken in Japan where he is based. This creates a critical dialogue between New Zealand and Japan via photography and will supplement the 3 other New Zealand artists work which has been wholly influenced by NZ photography practice and not by Japan at all. We are pleased to include Tim, it's an important touch point for a Japanese audience & the creative conversation to be initiated by the choice of artists on show in Tokyo.

Each NZ based artist requires travel assistance - flights, hotels and day expenses to attend the installation and launch activities in early Sept for 6 days. It's time critical and unfortunately Creative New Zealand missed the opportunity to support this unique high quality international project in Japan. We would welcome any other offers of one-off support for the airfares (perhaps donate airmiles) for either 1 or all 3 artists to go to Japan. If you want to support these artists please contact us directly.

The artists' work will be presented at the Tokyo Institute of Photography gallery for 2 weeks from 5 Sept to 15 Sept in the heart of central Tokyo.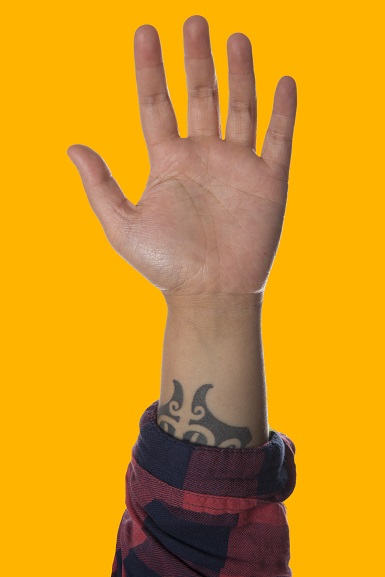 Janet Lilo - The Hand (2017)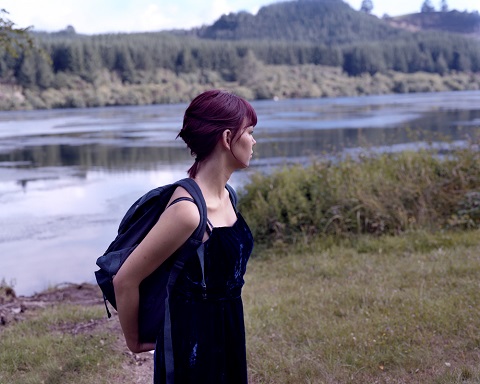 James K Lowe - Years From Now II (2012)
---
Nikon Auckland Photo Day - KeyMission Moving Image

All our Moving image prize winners, 2016 - 2018 are now available to view on You Tube -
2018 winner - Sora Joseph Waningsinggel
2017 winner - Michelle Vergel de Dios
2016 winner - Angela Asuncion
---
Higashikawa International Youth Photo Festival, Japan
On now between 3rd August and 8th August in Hokkaido, Japan.
See more on this Youth Photo Festival. Information of participating teams and their submitted photos are shown. In addition, online vote for the Special Award will be open during the festival. Higashikawa Youth Festival 2018 Info