Welcome to Festival Zone for November 2018.
Auckland Festival of Photography 2019


Taking Part 2019
Image above - Annual Commission 2018 - Alex Plumb - Elena (detail).
Calls for exhibitions, events, talks, projections in the 2019 Festival are now open, we will be alternating elements of our programme next year, whilst also introducing a new look boutique brochure. The Festival Trust continues to invite a range of work and support its inclusion in the annual Festival.
Festival dates - 31st May - 16th June 2019
Digital Screens Initiative
To deliver more captivating work around the Auckland region, we are introducing a new digital screens initiative to engage new audiences and show more New Zealand and international photography.
Call for digital screen submissions - deadline 1st March 2019
We seek independantly curated selections or solo shows that can be projected or presented via digital screens across the region.
Satellite programme
Call for registrations - Satellite - deadline - Early bird 21st January 2019. Later bird 21st February.

Satellite exhibition registrations are open across the region and we are delighted to introduce new online sections for these in 2019. The new exhibition groupings will be shown by - 1) Portraits 2) Landscape & Nature 3) Youth photography (under 20's) 4) Group shows, Clubs & Collectives, 5) Documentary and 6) Travel & Street.
Core exhibitions
Call for Core exhibition expressions of interest - deadline 15th February 2019
Professional gallery shows and established photography artists, both international and New Zealand based, are invited to submit for this exhibition series selected by the Festival team. See how to take part here

---
Festival's new logo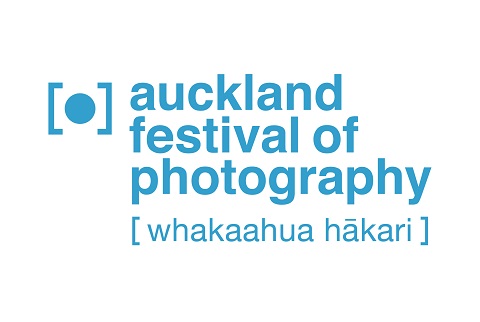 We are proud to share our new bi-lingual logo, acknowledging the tangata whenua of Aotearoa. We hope you like it.
---
Other news
Nikon Photo Contest 2018 - 2019

Calling for New Zealand photographers - it's time to enter the 2018-2019 Nikon Photo Contest.
The Nikon Photo Contest has been running since 1969 to to provide an opportunity for photographers around the world to communicate, as well as to enrich photographic culture for professionals and amateurs alike.
Make sure you get involved this year in one the three categories — Open, Next Generation, and Short Film and you could win some serious prestige and some incredible prizes. Deadline 31st January 2019, 1pm Japan standard time. (5pm NZT)
---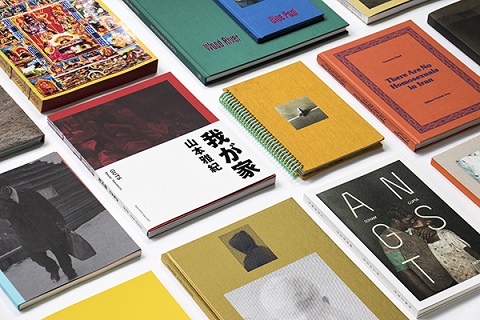 Image courtesy Aperture Foundation website
2018 Paris Photo – Aperture Foundation PhotoBook Awards shortlist
Great to see two exhibiting artists at the Auckland Festival of Photography's international exhibitions in Silo 6 have had their first books selected for the 2018 Paris Photo–Aperture Foundation PhotoBook Awards shortlist!
From 'Control' this year, is Esther Hovers 'False Positives', Fw:Books, Amsterdam. Come view this book at the Festival office too!
and Maria Kapajeva, 'You can call him another man' - Kaunas Photography Gallery, Kaunas, Lithuania. Maria's work was in our 'Truth & Fiction' theme in 2015.
Full shortist here, congratulations to the artists -
https://aperture.org/blog/2018-photobook-awards-shortlist/
---
Exhibitions around town
Its the end of year for the students and all the regional education institutes are holding exhibitions - AUT Graduate show is open now plus this weekend - Elam Graduate show from 22 Nov - Unitec Grad Fest will be announced soon on their website - Whitecliffe End of Year show from 9 Nov. Go see them.

Artist about town Cathy Carter is having a new exhibition at Allpress Gallery from 20th November, opens at 5pm. This exhibition of photography video and installation takes its title from a song on Radiohead's 2007 album 'In Rainbows'. The exhibition explores the primordial pull that the sea holds for many people and the title "Weird Fishes" operates as a metaphor for humans beings, referencing our evolution from the oceans and beginnings in a liquid pool. She has been a finalist in the Wallace Art Awards (2018, 2017, 2016 and 2014), and the international HeadOn Portrait Prize (2018, 2016 and 2015). Carter's work has been exhibited in New Zealand including at the Festival, Australia, the USA, France and Poland.