Welcome to Festival Zone for December 2018. The Auckland Festival of Photography Trust wish all our stakeholders, sponsors, galleries, and photographers a very good summer season & an enjoyable upcoming holiday time over the Christmas and New Year period.
Auckland Festival of Photography 2019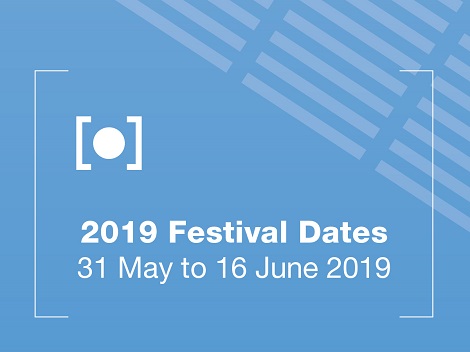 2019 International guest curator
Auckland Festival of Photography Trust are delighted to announce Jessica Lim (Director, Angkor Photo Festival & Workshops, Siem Reap, Cambodia) as the 2019 Festival international guest curator for the 'FISSURE' theme at the Festival.
Jessica Lim is originally from Singapore and is the newly appointed director of the annual Angkor Photo Festival & Workshops, which she first joined in 2010. Prior to this, she started as a print journalist in Singapore before transitioning to serving as a photo and news editor for Drik Picture Library (Dhaka, Bangladesh), and remains a staunch advocate for photographers in the majority world. She currently is a also a managing partner of One Eleven Gallery in Siem Reap, Cambodia, a gallery showcasing contemporary visual art from around the world. See more about the annual Angkor Photo Festival and its 14th edition which starts this weekend.
---
Taking Part 2019
Calls for exhibitions, events, talks, projections in the 2019 Festival are now open, thanks to everyone who has sent in a expression of interest or registration, the Festival Trust continues to invite a range of work and support its inclusion in the annual Festival.
Digital Screens Initiative
To deliver more captivating work around the Auckland region, we are introducing a new digital screens initiative to engage new audiences and show more New Zealand and international photography.
Call for digital screen submissions - deadline 1st March 2019
We seek independantly curated selections or solo shows that can be projected or presented via digital screens across the region.

Satellite programme
Call for registrations - Satellite - deadline - Early bird 21st January 2019. Later bird 21st February.

Satellite exhibition registrations are steadily coming in, so dont miss the early bird option to volunteer for us in 2019. Plus we now have new exhibition sections for your show to be shown online on the Festival website - 1) Portraits 2) Landscape & Nature 3) Youth photography (under 20's) 4) Group shows, Clubs & Collectives, 5) Documentary and 6) Travel & Street.
Core exhibitions
Call for Core exhibition expressions of interest - deadline 15th February 2019
Professional gallery shows and established photography artists, both international and New Zealand based, are invited to submit for this exhibition series selected by the Festival team. We will be alternating elements of our programme next year, whilst also introducing a new look boutique brochure. See how to take part here
---
Asia Pacific Photoforum
Submit your entries to the Australian Head On Photo Awards - deadline 3rd February 2019.

Ballarat International Foto Biennale 2019 announces
The New Photography Award, for work by young emerging Asia Pacific artists, judges will award one cash prize of AUD $10,000 to an overall winner - BIFB deadline 1 April 2019.

---
Other news
Nikon Photo Contest 2018 - 2019
Calling for New Zealand photographers - it's time to enter the 2018-2019 Nikon Photo Contest.
The Nikon Photo Contest has been running since 1969 to to provide an opportunity for photographers around the world to communicate, as well as to enrich photographic culture for professionals and amateurs alike.

Make sure you get involved this year in one the three categories — Open, Next Generation, and Short Film and you could win some serious prestige and some incredible cash and camera prizes. Deadline 31st January 2019, 1pm Japan standard time. (5pm NZT)
International Womens Photography Award 2019
Deadline 10th December. IWPA award Prize consists on a traveling exhibition through the year for the 11 finalists and the laureate in key cities around the world, in Europe, Asia and Middle East, such as Paris, Tokyo, New Delhi or Dubai.