Welcome to Festival Zone for January 2019. The Auckland Festival of Photography Trust wish everyone a wonderful and peaceful New Year.
Auckland Festival of Photography 2019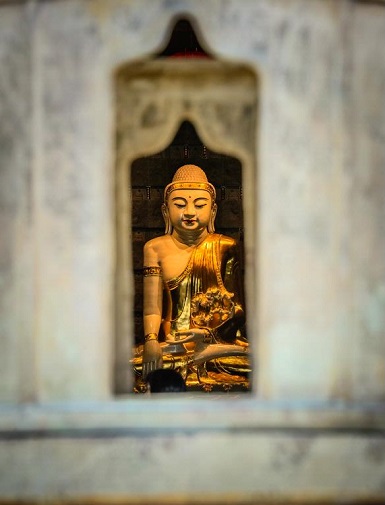 (c) Alvin Sarmiento - I Can See You, Buddhist Temple in Howick.
Source - Auckland Photo Blog. Check out our 12 year archive of images from our region.
---
2019 Annual Commission
Its the 9th year of the Auckland Festival of Photography Annual Commission. Each year one of three shortlisted photographers is commissioned to produce a new body of work especially for the Festival in June for the exhibition at Silo6 in Wynyard Quarter, this year with the support of Creative New Zealand.
The 2019 artists shortlisted are Cathy Carter, Meighan Ellis and Yvonne Shaw.
The Annual Commission was a cultural first for New Zealand in 2011 - the only dedicated commission for fine arts photography held annually. Some 24 new works have been created and are held in Trust since its inception. New Zealand photographic artists commissioned to date are Roberta Thornley, James K Lowe, Jeniffer Mason, Tanu Gago, PJ Paterson, Russ Flatt, Janet Lilo, and Alex Plumb. Some of these works have been exhibited overseas in India, Australia, China, Japan and Guatemala.
Annual Commission comprises a cash grant to one talented artist, a key part of the Auckland Festival of Photography goals are to support emerging to mid career photographic artists. The exhibition that results, are a combination of the artists vision and the AFP team expertise to the development of the Annual Commission. The commission allows the artists to freely create several new photographic works, the Festival provides NZ$10,000 grant, professional support & consulting by an experienced director, curator, exhibition opportunities at a waterfront iconic venue and top-quality promotional support and international exhibition opportunites. The 2019 Annual Commission grant is in its 9th year.
The Annual Commission will be presented in one of the Silos as part of the suite of Fissure exhibitions in the Auckland Festival of Photography. The selection panel will comprise Public Participation Director, Julia Durkin; Associate Professor Linda Tyler, Auckland University and Jessica Lim, Festival Director, Angkor Photo Festival & Workshops, Cambodia and curator for the Fissure theme.
The Annual Commission selection panel will decide which artist will be commissioned in February 2019 and are excited at the prospect of what might be achieved in the challenging waterfront space by each of these artists.
Thanks to Creative New Zealand. Full announcement made in March 2019 of the recipient.

---
Yoko ISHII - Planet Deer
Part of the digital screens initiative for 2019, the Festival is excited to invite Japanese nature photographer, Yoko ISHII to share her specially curated exhibition, 'Planet Deer', which features the famous city of Nara in Japan, where deer are allowed to walk freely around the city. This exhibition is being supported by Sakura TV and Auckland Council city activation team.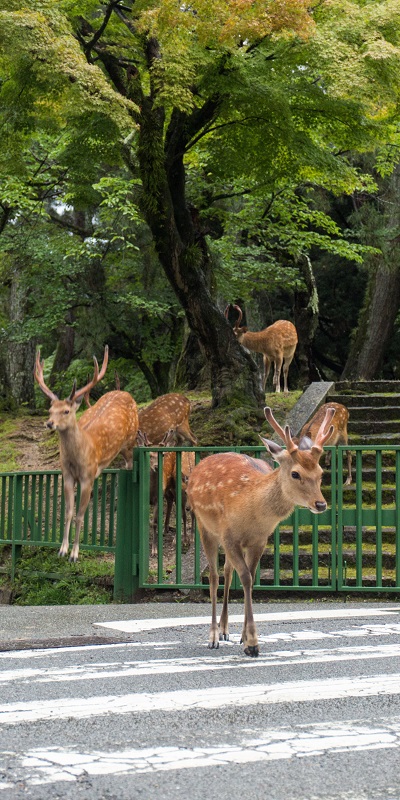 (c) Yoko ISHII

---
2019 Talking Culture by Leica
We are delighted to welcome back Leica as the sponsor of our Talking Culture series this year, over 3 weekends of the Festival you'll see talks, panel discussions, portfolio reviews and various other events, including the 2019 Photobook Friday which will feature Yoko ISHII, Japan and her book "Dear Deer", Remote Photobooks founder, Anita Tótha with her book 'Fault Lines' (reviewed here on the Photoforum-NZ site) and international Festival director, Jessica Lim, who will introduce the Angkor Photo Library project, from Cambodia. Plus more special guests to be announced and the introduction of a pop up site specific space for gathering to share great photographic stories during the Festival.
Full details announced in April.

---
Taking Part 2019
Calls for exhibitions, events, talks, projections in the 2019 Festival are now open, thanks to everyone who has sent in a expression of interest or registration, the Festival Trust continues to invite a range of work and support its inclusion in the annual Festival.
Early bird deadline is approaching! Register your show by 21st January.
Satellite programme
Call for registrations - Satellite - deadline - Early bird 21st January 2019. Later bird 21st February.

Satellite exhibition registrations are steadily coming in, so dont miss the early bird option to volunteer for us in 2019. Plus we now have new exhibition sections for your show to be shown online on the Festival website - 1) Portraits 2) Landscape & Nature 3) Youth photography (under 20's) 4) Group shows, Clubs & Collectives, 5) Documentary and 6) Travel & Street.
Core exhibitions
Call for Core exhibition expressions of interest - deadline 15th February 2019
Professional gallery shows and established photography artists, both international and New Zealand based, are invited to submit for this exhibition series selected by the Festival team. We will be alternating elements of our programme next year, whilst also introducing a new look boutique brochure. See how to take part here
---
Asia Pacific Photoforum
Submit your entries to the Australian Head On Photo Awards - deadline 3rd February 2019.


---
Other news
Nikon Photo Contest 2018 - 2019
Calling for New Zealand photographers - it's time to enter the 2018-2019 Nikon Photo Contest.
The Nikon Photo Contest has been running since 1969 to to provide an opportunity for photographers around the world to communicate, as well as to enrich photographic culture for professionals and amateurs alike.

Make sure you get involved this year in one the three categories — Open, Next Generation, and Short Film and you could win some serious prestige and some incredible cash and camera prizes. Deadline 31st January 2019, 1pm Japan standard time. (5pm NZT)