Welcome to Festival Zone for March 2019. The Auckland Festival of Photography Trust are delighted to announce the recipient of the 2019 Annual Commission is -
Yvonne Shaw

The Residual No. 11, 2018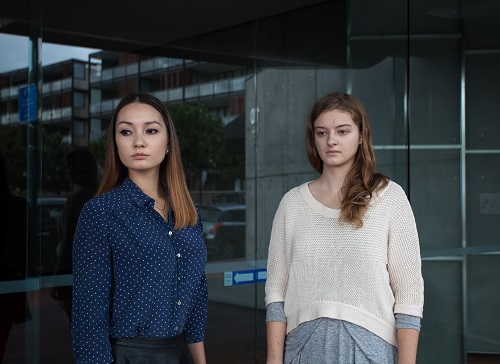 Yvonne Shaw uses photographic portraiture to explore interpersonal relations and a
multiplicity of roles. She is interested in patterns of attraction and rejection within
social groups. Her unscripted process of working with the protagonists in her
photographs allows for both spontaneity and enactment. The resulting images hover
between psychological theatre and the authentic tension of human encounter.
Yvonne completed a Master of Fine Arts (First Class Hons) at Elam School of Fine Arts
in 2017.
This is the 9th Annual Commission for the Auckland Festival of Photography. Thanks to Creative New Zealand.


---
Fissure - Silo 6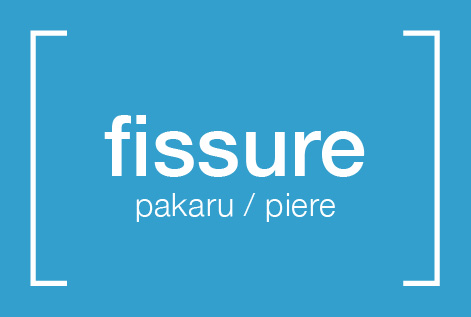 The Festival team are excited to have Jessica Lim (Director, Angkor Photo Festival & Workshops, Siem Reap, Cambodia) as the 2019 Festival international guest curator for the 'FISSURE' theme at the Festival's Silo 6 hub. Jessica is currently busy in Cambodia finalising her selected works from the photographers in Asia who will be presented in the 6th year of a Festival theme. Since 2014 with Memory, 2015 Truth & Fiction, 2016 Home, 2017 Identity and 2018 Control we have been able to present some incredible artists work and engage wonderful world class and renowned curators, Festival directors and academics for the benefit of Auckland audiences.
Full details announced in April. Only 6 weeks to go....
---
Talking Culture by Leica
The Festival is delighted to announce Sally Brownbill will take part in this year's Talking Culture events Sally is Australia's answer to your career goals. Meet with Sally over the opening weekend as she presents her own brand "The Brownbill Effect". Dont miss this if you are serious about developing your professional career.
Sally Brownbill and The Brownbill Effect
"In 2002 the Sally Brownbill story hit its straps when I merged my passion for photography and knowledge of the creative industry and founded Sally Brownbill Consulting. Sally Brownbill Consulting focused on connecting and promoting photographers and creatives. The Brownbill Effect emerged as a logical extension to sallybrownbill.com and in 2013 I created the online creative directory with the sole purpose of promoting and connecting photographers and creatives with business. In 2016 I launched the next logical extension, TBE Jobs, a full-time recruitment hub spanning the design, advertising, corporate, communications and photography space."
Sally is a great, positive, inspirational speaker with a smart, sassy approach to the commercial industry, dont miss her free presentation on Sunday 2nd June.
Sally will be part of the Portfolio Review team on Monday 3rd June. Free. Bookings essential. Full details announced in April.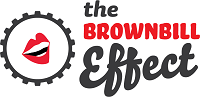 ---
Digital screens programme
Auckland Festival of Photography is delighted to announce our participating photographers this year;
Bobbie Grey (NZ), Sophie Merkens (NZ), Tony Reddrop (NZ), Nat van Halle (Ned/NZ), David Vale (NZ), Jungim Kim (Korea/NZ), Christopher Young (NZ/Aus) and Roger Grasas (Spain).
Full details announced in April.
---
Photobooks galore
Over the Festival's opening weekend we are pleased to announce the new photobook exhibitions at the Festival will include a new partnership with ANZ Photobook Of The Year Awards proudly hosted by Momento Pro at Ellen Melville Centre, plus panel on "Make your photobook a reality" with leading practitioners, this panel is going to cover key aspects of the process purpose/audience, publishing models, working with editors/designers, funding options, calculating quantity/RRP, formats + print suppliers, finding retailers + distributors, and how to successfully launch and market a photo book. Free presentation on Sunday 2nd June, starting at 1130am.
With Becky Nunes (moderating), Anita Totha of Remote Photobook, Simon Devitt, Mickey Smith and Harry Culy of Bad News Books.
And for the conclusion of the Festival in mid June we will have a selection of the Festival's collection of international books, including Hiroshi Sugimoto's "Lost Human Genetic Archive", Araki Nobuyoshi's "Sentimental Journey 1971 to 2017" plus others donated by the Tokyo Museum Of Photography, Japan and NZ photobooks including "Stopover" by Bruce Connew, "The Falling" by Anita Jacobsen, "A Field Guide to Camera Species" by Darren Glass, "Status Update" by Janet Lilo plus others from the Festival's earlier editions/archive of exhibiting New Zealand photographers at the Festival.
Full details announced in April.
---
KLPA Awards
Have you made an interesting social commentary photo project recently that has visually strong portraits? Enter this KLPA2019 Theme category UNYIELDING GAZE and stand a chance to win US$3,000 plus a brand new sculpture trophy, and have your winning portrait displayed at 5 major international photo festivals. More at www.klphotoawards.com
Closing 30 April 2019.

---
Asia Pacific Photoforum

Along with our partners in Japan we are calling for entries from youth at High Schools in Canberra to take part in the annual Higashikawa 5th International High School Students exchange, so if you are reading this in Canberra, Australia, please let your networks know - there's an amazing prize - travel to Japan for the exchange week for 1 teacher and 3 students from the winning high school. Full details on their website, for high schools from Canberra area only.