Welcome to Festival Zone for the closing week of our 2019 Festival.
Nuit De La Photo - Aotea Square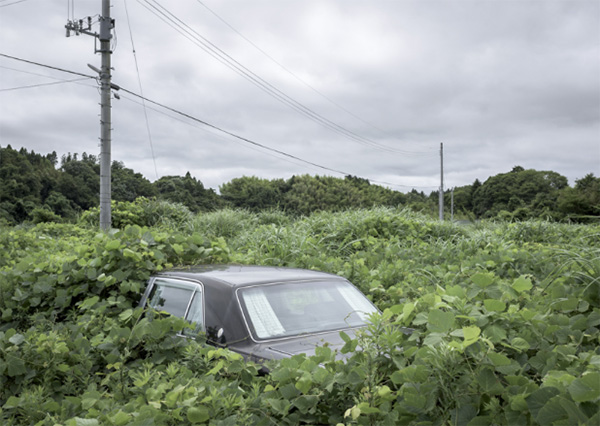 Dominique Bression (France) + Carlos Ayesta (Venezuela) - Fukushima
---
On the big screen at Auckland Live Digital Stage in Aotea Square - Auckland Festival of Photography presents this 'Fissure' theme exclusive - Artists Aline Henchoz (Switzerland), Dominique Bression (France), Carlos Ayesta (Venezuela) and Neringa Rekasiute (Lithuania) come together in Nuit de la Photo to present images from four bodies of work that draw on documentary and staged practices. The works deal with themes of identity, natural and human-made environments and these intertwined relationships.
Since the tsunami and the nuclear catastrophe of March 2011, Carlos Ayesta and Guillaume Bression have made regular visits to the region of Fukushima, Japan, and especially to the "no man's land" around the stricken power station.

The fruit of their numerous visits is six series of strongly aesthetic photographs which mix posed situations with a documentary approach.
Friday 14th to Sunday 16th June, daily screenings at 1030am, 1pm, 5pm and 8pm. Duration - 20 minutes. FREE. Please keep warm and wear winter attire, check weather before heading out.
---
Digital Screens this week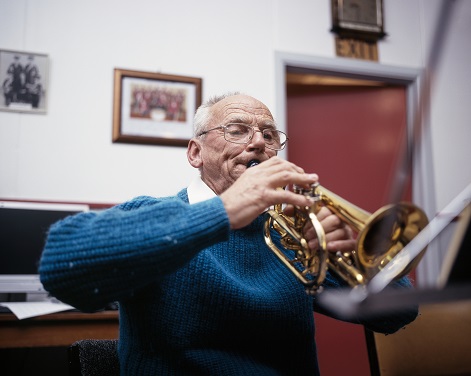 Small Town by Christoper Young
Christopher Young - 'Small Town' at Ellen Melville Centre in the city and Sophie Merkens - 'Living With Nomads' and 'Chalkboards' until Sunday 16th June evening in the window.
Bobbie Gray - 'Digital Garden' at Studio One Toi Tu in Ponsonby and Nat Van Halle - 'Nature' until Saturday 15th June at 4pm night on the big screens upstairs.
All weekend at Studio 541 in Mt Eden is Tony Reddrop - 'Random Street Portraits' and Jungim Kim - 'YOUL' until Sunday 16th June at 4pm.
It's our closing weekend of the Festival hub! Keep dry inside on Saturday, go visit Silo 6 for our 'Fissure' exhibitions throughout this last weekend, Sunday will be the last day to see the works there. Curated by Jessica Lim, with Sohrab Hura, 13Jara, Su JieHao and Sim Chi Yin. Plus Yvonne Shaw, Annual Commission 2019 artist NZ. Closes at 430pm on Sunday 16th June.
Full calendar of events here.
---
Alex Mao Photography Award winner
Congratulations to West Auckland's Amie Kaufman for her sterling image 'Trying to Grow Up'. We love this image, its well composed, technically and artistically excellent, a well constructed set up and showing real understanding of the craft of photography. She said "I wasn't expecting to win so it's great news!".
Well done Amie. Not bad for 17 years old! She wins a cash prize of NZ$1200. This is the inaugural Award for the youth photography. View all the entries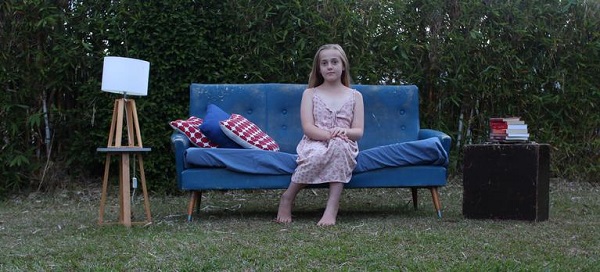 Amie Kaufman; Trying To Grow Up
---
Women in Photography - Talking Culture by Leica
At 12pm Saturday 15th June at the Leica Lounge is photographer Sara Orme who explores her series 'This is Not the Red Carpet', a look at the 1980's Cannes Film Festival from behind the lens of a female photojournalist. Saturday 15th June at the Thievery Studio, K Road. Free tea & coffee. Free talk. Thanks to Creative Communities Auckland City.
After hearing Sara korero, you can head off to Starkwhite along K Road, for a new show by Fiona Pardington and a talk by the artist at 2pm.
All weekend is the 'Leica Lounge', which opens at Thievery Studio on K Road from 11am Friday 14th June to 16th June 5pm - Award winning projections by Alejandro Cegarra (Venezuela), if you missed his talk at the opening weekend, listen to his Radio New Zealand interview, plus we will show a display of a selection of the Festival's collection of international photobooks, including Hiroshi Sugimoto's "Lost Human Genetic Archive", Araki Nobuyoshi's "Sentimental Journey 1971 to 2017" plus others donated by the Tokyo Museum Of Photography, Japan. NZ photobooks including Robin Morrison's "Sense of Place", "Stopover" by Bruce Connew, "Assume Nothing" by Rebecca Swan, "A Field Guide to Camera Species" by Darren Glass, "Status Update" on Janet Lilo plus others. Thanks to Creative Communities Auckland City.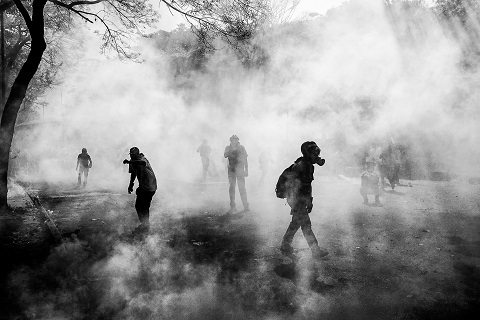 Alejandro Cegarra, Living With Hugo Chavez Legacy - 3rd prize Long Term projects - World Press Photo 2019
On Sunday 16th June at 1pm is our 'Women in Photography' panel discussion don't miss these women artists and photographers discuss their work, and share stories from the arts and commerce sectors.
From the art world to activism, through relevant issues in contemporary practice, industry and society, in art, advertising, editorial we explore how are women 'framed', how to manage your career as a photographer, gatekeepers to success, and a sprinkling of #metoo feedback.
4 contemporary photographers explore their work and the pitfalls and praise of their practice respectively in response to building careers in the photography sector. From Maori artist Qiane Matata-Sipu, who's work has been awarded at last year's NZ Geographic Awards for the long essay category for 'Ihumātao' to Rebecca Swan who's work, Assume Nothing, pioneered gender identity reflected in fine art photography in New Zealand.
As a look into brand advertising through to representation on the gallery scene, we ask Cathy Carter who's work is regularly in the Wallace Art Awards finalists, as well as earning recognition in overseas awards shows, how she thinks about promoting her practice, including issues she has encountered and Sara Orme, who was the first woman to shoot major brand campaign for the likes of Air New Zealand & Tourism New Zealand, and has studied sociology and aspects of 'The Female Gaze' for her advice on succeeding in the art world after brand imperatives. MC is Linda Tyler, Assoc Professor, University of Auckland.
Don't miss this exclusive session at the AAG on Sunday 16th June at 1pm.