Welcome to Festival Zone for the August 2019.
Auckland Festival of Photography is pleased to announce our Annual Commission 2018 moving image work, Elena, by Alex Plumb is being presented at the Pingyao International Photo Festival, China, 19 - 25 Sept 2019.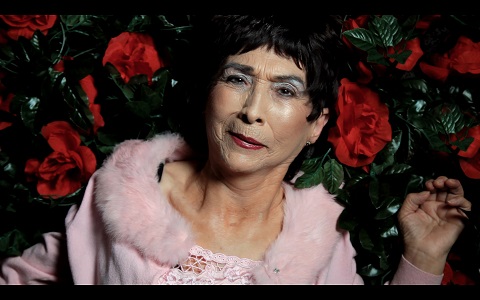 ---
'Elena' heads to China

The 2018 Auckland Festival of Photography commissioned work by Alex Plumb is to be presented at next month's Pingyao International Photography Festival in China. His moving image work 'Elena', will feature at Pingyao between 19 and 25 September, following it's showing as a core element of last year's Auckland Festival of Photography 2018. The Festival is delighted to be supported by The Wallace Foundation for the attendance of the artist to Pingyao.
Artist statement -
Elena explores notions of faith and desire within a domestic everyday. The work depicts an immigrant Latin American family in a continues struggle between the real and the imaginary, the self and the other, to explore the relationship between what we desire and who we are - Alex Plumb, Multimedia artist
"One of AFP's key objectives is to support emerging, mid-career and major New Zealand photographers," The Auckland Festival of Photography Trust says. "AFP is a founding member of the Asia Pacific Photoforum since 2010 and this exhibition was conceived and specifically curated for our official partners, the Pingyao International Photography Festival to provide strategic international exposure for the artists in our Annual Commission programme. Alex Plumb will join previous Commissioned artists who have been exhibitied in China - Janet Lilo, James K Lowe, Tanu Gago, PJ Paterson and Russ Flatt as artists commissioned to be shown in Auckland with a major international Festival outcome."
Pingyao is the world's largest photography Festival and this is the 7th exhibition the Auckland Festival of Photography has been engaged within their annual programme. AFP has worked on an international programme featuring emerging, mid-career New Zealand photographers in China since 2012. The Festival is delighted to be supported by The Wallace Foundation for the attendance of the artist to Pingyao. The Wallace Foundation has been an important partner for the Annual Commission collection storage and the Trust acknowledges Sir James Wallace and his support of this important project.

---
Asia Pacific Photoforum
Higashikawa International Photography Festival, Japan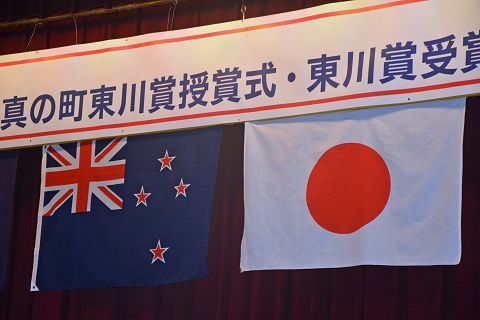 Congratulations on 35th edition! Sugoi (awesome).

NZ artist, Anne Noble, ONZM receives International Award at Higashikawa 2015
APP's Japanese partner Festival hosts this year's annual network meeting for the member Festivals in Japan. Since 2014 Higashikawa has been an active cultural exchange partner with Auckland and the wider network. Its the 35th annual Festival for the Higashikawa Festival and the Auckland Festival of Photography will be represented over the opening weekend activites, and presenting elements of the 2019 Core programme and Nikon Auckland Photo Day winners & finalists. More on Higashikawa's annual programme, Ribbon Cutting Ceremony, Artists Forum, Award Exhibition is available on their website.
Ballarat International Foto Biennale, Victoria, Australia starts it's 2019 Festival soon, for more see the full programme. The BIFB Core programme has 9 exhibitions ranging from Liu Bolin and Jane Burton, Noemie Goudal, Eugenia Lim at the Art Gallery in Ballarat, with Taysir Batniji, Eden Menta, Janelle Low, Mandy Barker amongst others in the outdoor public programme. Some key events, workshops and exhibitions are ticketed. Fly to Melbourne, transfer to trains, buses or drive. Starts 24th August until 20th Oct.
Obscura Festival of Photography, Penang, Malaysia starts on 16 August with international exhibitions and workshops, including a masterclass with Maggie Steber in Her Secret Garden, Cultural Awareness & Place Mapping with Robin Wong, Finding Expression Through Visual StoryTelling by Ekkarat Punyatara, National Geographic Thailand's photo editor and staff photographer based in Bangkok, Thailand. All workshops are reasonably priced. Full programme here.