Welcome to Festival Zone for the September 2019.
Auckland Festival of Photography Trust is pleased to attend and participate at the Pingyao International Photo Festival, China, 19 - 25 Sept 2019 when we present work by Alex Plumb, including his Annual Commission 2018 work, at this international photography Festival.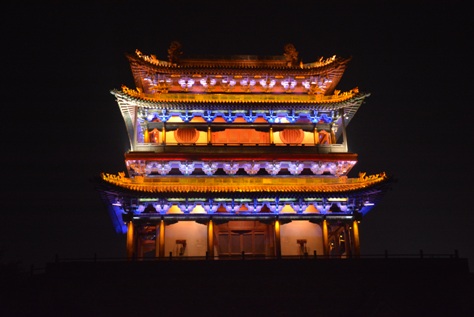 ---
Pingyao International Photo Festival 2019

Pingyao is the world's largest photography Festival and this is the 7th exhibition the Auckland Festival of Photography has held within China. AFP has worked on an international programme featuring emerging, mid-career New Zealand photographers in China since 2012.
This year we present our 2018 Auckland Festival of Photography Annual Commission work by Alex Plumb at this month's Pingyao International Photography Festival in China. His moving image work 'Elena', will feature at Pingyao between 19 and 25 September, following it's showing as a core element of last year's Auckland Festival of Photography 2018. The Festival is delighted to be supported by The Wallace Foundation for the attendance of the artist to Pingyao. The Wallace Foundation has been an important partner for the Annual Commission collection storage and the Trust acknowledges Sir James Wallace and his support of this important project.

---
Kuala Lumpur International Photo Awards 2019


Auckland Festival of Photography Trust partners with these international Awards in Malaysia and is looking forwards to be present at the upcoming Awards exhibition. And sharing this at our 2020 Festival. Full details on www.klphotoawards.com/.
---
Giveaway...
We are pleased to have 5 double passes to giveaway to PHOTOGRAPH, coming to NZ cinemas on October 17, following an incredibly popular outing at the NZ International Film Festival.
About the film:
A struggling Mumbai street photographer pressured to marry by his grandmother convinces a shy stranger to pose as his fiancée during a family visit. Despite vast cultural differences, the pair develops a surprising connection that challenges their worldviews in a wistful and funny romance from Ritesh Batra (The Lunchbox).
Please view the trailer here: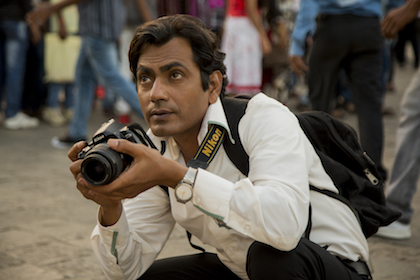 First 5 people to send the name of the city where the film is shot to elaine.photofestival@xtra.co.nz along with your name and postal address will win one double pass.
---
Asia Pacific Photoforum
Higashikawa International Photography Festival, Japan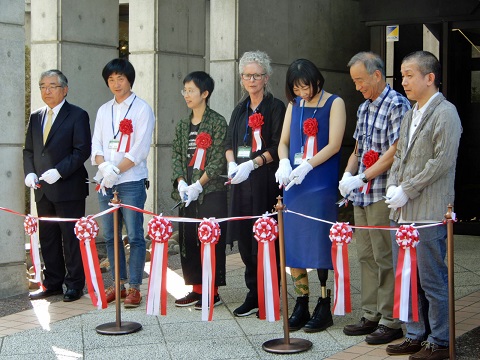 Ribbon Cutting Ceremony 2019
APP's Japanese partner Festival hosted this year's annual network meeting for the member Festivals in Japan. Since 2014 Higashikawa has been an active cultural exchange partner with Auckland and the wider network. It was the 35th annual Festival for the Higashikawa Festival and the Auckland Festival of Photography was represented over the opening weekend activites and our team had an opportunity to meet with Mayor Matsuoka and international colleagues.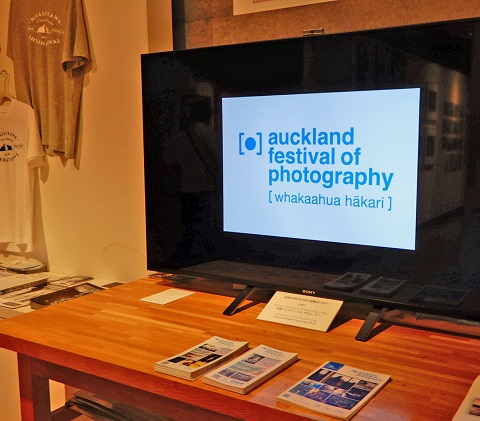 Shimmer Festival of Photography, near Adelaide celebrates the creative power of photography as one of the most prolific and celebrated story telling mechanisms available.Applications are NOW OPEN for photographers of all ages and competencies to share their photographic story across the City in 2020. For more information on how you can be involved please visit www.onkaparingacity.com/shimmer
In Victoria, Australia Ballarat International Foto Bienalle presents their 2019 Photo Festival until 20th Oct, for more see the full programme. The BIFB Core programme has 9 exhibitions ranging from Liu Bolin and Jane Burton, Noemie Goudal, Eugenia Lim at the Art Gallery in Ballarat, with Taysir Batniji, Eden Menta, Janelle Low, Mandy Barker amongst others in the outdoor public programme. Some key events, workshops and exhibitions are ticketed.