Welcome to Festival Zone for the October 2019.
Auckland Festival of Photography Trust is pleased to announce the dates and theme for 2020 Festival.
Theme - Unseen [ Huna ]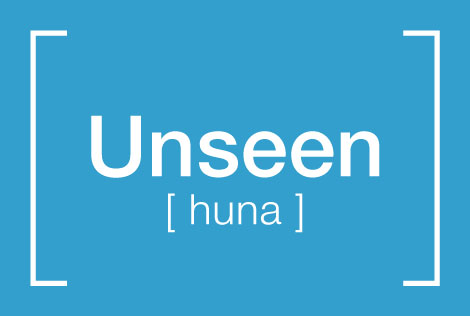 Our 2020 Festival will have a new look printed programme;
Core programme - now open for submissions for key exhibitions, talks, screenings, events in the Festival. The Core programme is planned to include the regional destination exhibitions, established well known artists and their dealers. Deadlines for Core Expressions of Interest is 3rd February 2020.
A new improved Digital Screens initiative where we seek expressions of interest for curated work, on indoor and outdoor screens. Deadlines for Digital Screens submissions of projects by 18th February 2020.
Plus our popular regionwide and community focused Satellite programme. Deadlines for Satellite exhibitions registration and regular fee payment is by 11th February 2020 or early bird registration and fee for Satellite by 20th December 2019.
The Auckland Festival of Photography is open to programming any exhibition, talk, event, activity created through the medium of photography. We encourage festival participation from all levels of exhibitors including dealer galleries, private and public venues, individual artists and community groups. Registration process is available here from next Monday, 14th October.
Next year is the 17th year of the Festival. We look forward to showing more inspirational, challenging work from great artists, sharing projects and exhibitions to engage our audience in 2020. We help forge bonds between people in the community through cultural experiences.
Archive of Festival programmes 2004 - 2019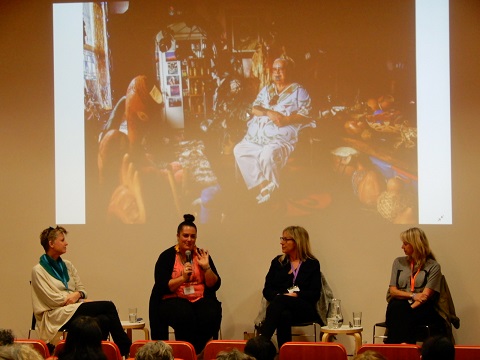 'Women in Photography' panel discussion, Talking Culture 2019. With Rebecca Swan, Qiane Matata-Sipu, Cathy Carter and Sara Orme.
---
Donations

The Festival encourages participation from people of all walks of life to share their unique stories through the democratic medium of photography. In the last 16 years, over 780,000 visits have been made to festival exhibitions, talks, and events across the city.

Over 1100 exhibitions and events having been presented, partnered and attended. All free to the public. You can make a donation to the 2020 Festival, using your bank card on our Give a Little Page. As a registered New Zealand charity, CC38839, all donations are tax deductible and earn 33c in the $1 as a rebate on your annual taxes. Or donate as little $5 a month, less than a coffee and more environmentally sound, to support our work and make the 2020 Festival, really something to celebrate.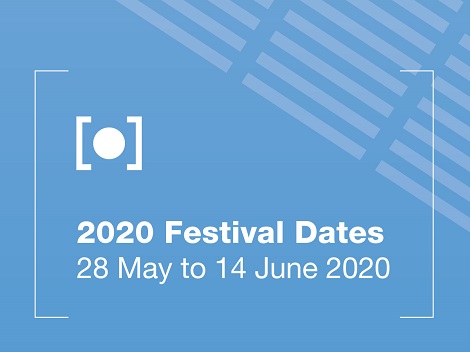 ---
Film tickets...the winners are...

Congratulations to the winners and thanks to everyone who took part. We are pleased to giveaway 5 double pass to see PHOTOGRAPH, coming to NZ cinemas on October 17, following an incredibly popular outing at the NZ International Film Festival - our giveaway winners are - Nikeel Vallabh, Sora Waningsinggel, Grant Taylor, Dennis Rundle & Savinay Ahuja.
About the film:
A struggling Mumbai street photographer pressured to marry by his grandmother convinces a shy stranger to pose as his fiancée during a family visit. Despite vast cultural differences, the pair develops a surprising connection that challenges their worldviews in a wistful and funny romance from Ritesh Batra (The Lunchbox).
Please view the trailer here:

---
Asia Pacific Photoforum
Pingyao International Photo Festival 2019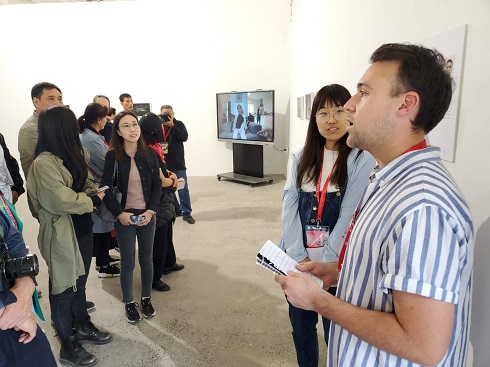 Alex Plumb, artist talk at Pingyao International Photo Festival, Pingyao, China. Thanks to the Wallace Foundation.