Welcome to Festival Zone for the November 2019.
Auckland Festival of Photography Trust is pleased to announce our international exhibitions, artists for 2020 Festival from across the Tasman.
Australia - The Female Eye
The Female Eye brings together the talents of four Australian female photographers, Nicola Dracoulis, Kerry Pryor OAM, Ilana Rose and Helga Salwe, and presents a collection of 40 works.
Curated by Alison Stieven-Taylor, an international commentator and scholar in social documentary photography, the Female Eye exemplifies the unique perspective that women can bring to documentary photography.
"Each artist has created a body of work that is infused with their own visual signature as they explore four very diverse yet universal themes – loss, longing, love and hope," says Ms. Stieven-Taylor.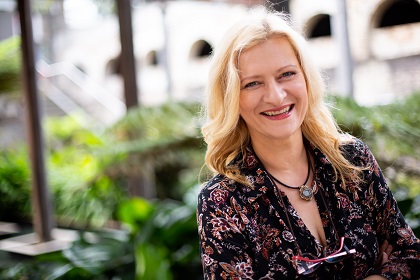 Credit: Tami Xiang 2019
"The four series in The Female Eye convey compelling individual narratives that when combined create a powerful discourse on the human condition."
Curator Alison Stieven-Taylor and documentary photographer Helga Salwe will both attend the 2020 Festival and take part in the public programme of talks, panels and other activities.
Thanks to the Australian High Commission.

----------------------------

Shoufay Derz (Australia) - The Collective Shroud

Shoufay Derz shares the work "Collective Shroud".* The Great Barrier Reef was presumed dead and an assembly of ritual participants were given the chance to imagine returning to its once living biosphere to pay respects through the creation of its memorial. Through a succession of collective rituals this work speculated on the role of poetic potentialities in the fate of the Reef. The Great Barrier Reef is the largest living organism on the planet. In the 2020 Festival, Shoufay's work will be shown as part of the 2020 UNSEEN theme.
Shofay is currently based in Berlin on a residency. More on her work here.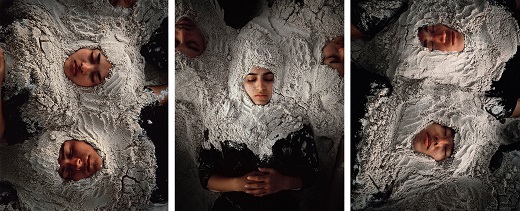 Courtesy of the artist, from "The Collective Shroud".
Located off the coast of Queensland, Australia, the Great Barrier Reef is the largest coral reef system on Earth. It extends across an area of approximately 133,000 square miles and comprises more than 2,900 separate reefs. A World Heritage Site since 1981, it can be seen from space and is an Australian icon. It is home to more than 9,000 marine species (many of them endangered), and generates approximately $6 billion through tourism and fisheries every year.
Despite its status as a national treasure, the Great Barrier Reef has been plagued in recent years by a number of human and environmental factors. These include overfishing, pollution, and climate change. (Tripadvisor)
----------------------------
Judith Nangala Crispin, The Dingo's Noctuary
Artist Judith Nangala Crispin, a Canberra-based poet and visual artist, with an background in music, has published a collection of poetry, The Myrrh-Bearers (Sydney: Puncher & Wattmann, 2015), and a book of images and poems made while living with the Warlpiri, The Lumen Seed (New York: Daylight Books, 2017). Since 2011, she has spent part of each year living and working with tribal people in the Tanami desert. Judith was a key guest speaker at our inaugural 'Photobook Friday' in 2017, where she shared the making of her book 'The Lumen Seed'. She has been invited to recieve the 2020 National Library of Australia Creative Arts Fellowship for Australian Writing, a real honour for her. During the Festival she will share her poetry at a special event.
In 2020 we will host her latest exhibition, The Dingo's Noctuary, as part of the UNSEEN theme.
Judith will attend the 2020 Festival and take part in the public programme of talks, Photobook Friday, panels and other activities.
Thanks to the Australian High Commission.

---
Early Bird registration - Satellite 2020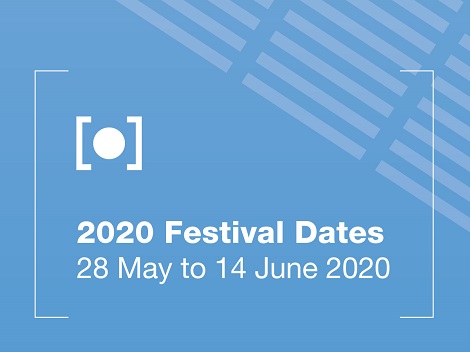 Our 2020 Festival will have a new look printed programme;
Register now for our popular regionwide and community focused Satellite programme. Deadlines for Satellite exhibitions registration and regular fee payment is by 11th February 2020 or early bird registration and fee for Satellite is due by 20th December 2019.
The Auckland Festival of Photography is open to programming any exhibition, talk, event, activity created through the medium of photography. We encourage festival participation from all levels of exhibitors including dealer galleries, private and public venues, individual artists and community groups. Registration process is available here.
A new improved Digital Screens initiative where we seek expressions of interest for curated work, on indoor and outdoor screens. Deadline for Digital Screens submissions of projects by 18th February 2020.
Core programme - now open for submissions for key exhibitions, talks, screenings, events in the Festival. The Core programme is planned to include the regional destination exhibitions, established well known artists and their dealers. Deadline for Core Expressions of Interest is 3rd February 2020.
Next year is the 17th year of the Festival. We look forward to showing more inspirational, challenging work from great artists, sharing projects and exhibitions to engage our audience in 2020. We help forge bonds between people in the community through cultural experiences.
Archive of Festival programmes 2004 - 2019
---
Volunteers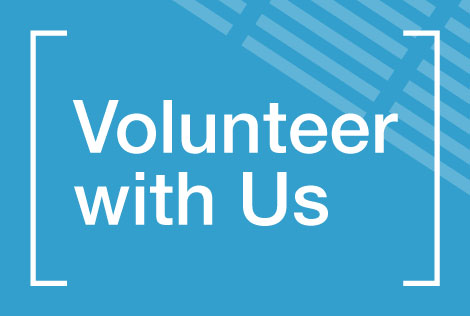 The Festival is always seeking volunteers during the busy months prior to and during the Festival: April-May-June. Take part by registering your interest to Volunteer_2020. Attend talks, events and exhibition openings as a festival host, or help us spread the word by delivering programmes in your local Auckland area from April. Volunteering can make you feel good! Research shows volunteering it helps you meet new people, have sense of belonging and reduce stress.
---
Intern
The festival intern opportunity offers unpaid work experience with an expert team at a major public arts festival. Aims to establish pathways for an emerging arts worker who wishes to embark on a career in the arts, specialising in photography. Be part of New Zealand's premium International photographic festival. We bring together photographers, curators, students, amateurs and professionals for the aim of encouraging the public to celebrate the art of photography. Apply for Intern_2020 by 5pm WED 26 February 2020. This is a fantastic opportunity to be part of a successful creative team producing NZ's leading International Photography Festival.
---
Advertise your exhibition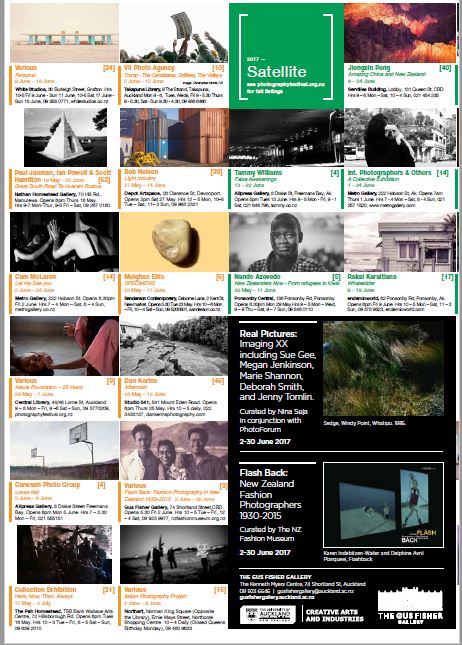 We have limited advertising space on offer for those exhibitions, artsist, groups, galleries wishing to boost their profile in the Festival print programme or simply wish to help the Festival 2020 programme look great!
Reasonable rates, two months exposure, mid April to mid June 2020, very limited space, different size adverts available. Please contact us if you are wanting to consider this option for your exhibition, early bird discounts are available if booked, confirmed and paid by end January 2020. For more information call 09 3077055 or email Rebecca on engage.photofestival@xtra.co.nz

If you are planning an exhibition and don't want to go through registration or selection processes, this is the way to go.

---
Founding member -