Welcome to Festival Zone for the December 2019.
Auckland Festival of Photography Trust hope you're all having a great start to summer. We're pleased to share these wonderful summer pictures below, please remember to be water safe and savvy this summer. As all of us will spend sometime at our incredible beaches in Auckland during the holidays, so make sure you play safe for everyone.
We're taking a break over Christmas and will be back into it in early January 2020 with more updates and the countdown to unveil our new website!

The Auckland Festival of Photography Trust wish all our stakeholders, sponsors, galleries, photographers and international Festival partners a very good summer season and holiday break over Christmas and New Year.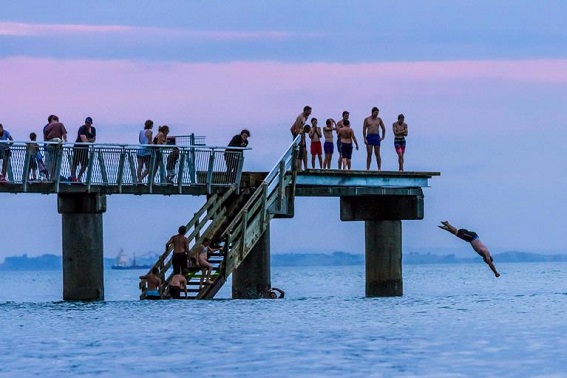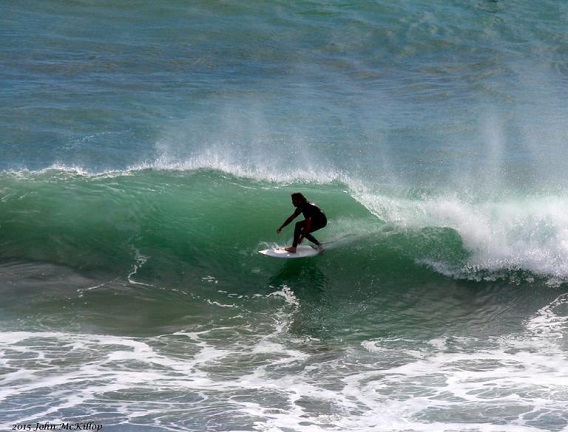 Top image - Tracy Elley; Diving; Murrays Bay 2014, then John McKillop; Surf n Spray; Maori Bay 2015 and Pennie O'Connor; Clyde; Doggie Paddle 2014 - For more great photos view our archive on the Festival's Auckland Photo Blog.
---
Jeanne Taris, France
Auckland Festival of Photography Trust is pleased to announce more international exhibitions, artists for 2020 Festival from across the globe, will include Award winning photojournalist, Jeanne Taris.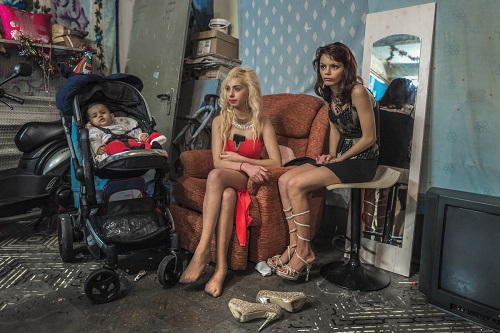 Jeanne Taris; Gestes Gitans Perpignan - Kuala Lumpur International Photo Awards, Winner 3rd prize Theme
Jeanne Taris is a French photojournalist based in Perpignan, France. Her career has taken off since 2015 when she signed up for a LEICA workshop. She was encouraged to show her work. And then began a second life as a photojournalist, who loves an immersive approach, with her spending weeks and months devoted to a subject.
From the Ivory Coast to the Gitan quarter of Perpignan, each shot captures a moment, frozen in time, from a larger panorama, to intimate portraits which have become distinctive over the years. Her photographs have been exhibited on numerous occasions and published in Sud-Ouest, Polka#39, 6Mois#16, Vice, The Washington Post, LFI Magazine#7.
In July 2018, she carried off the Leica International Portfolio Award at the Festival Voies Off in Arles.
Her 2019 accolades have included Kuala Lumpur International Photo Awards, Maghreb Photography Awards, Invitée d'honneur journées du reportage 2019, Cuba Libre, Copenhagen Photo Festival, Finaliste des photographies de l'année - APPPF plus more with her work in exhibitions in Malaysia, Italy, Arles 2019 and Nuit De La Photo, Lausanne.
We are delighted to share this work in New Zealand, exclusively at the Auckland Festival of Photography, and with the support of the French Embassy, this talented French photojournalist will be in attendance for the 2020 Festival in Auckland. Tres bon! Merci beaucoup.
---
Early Bird registration - Satellite 2020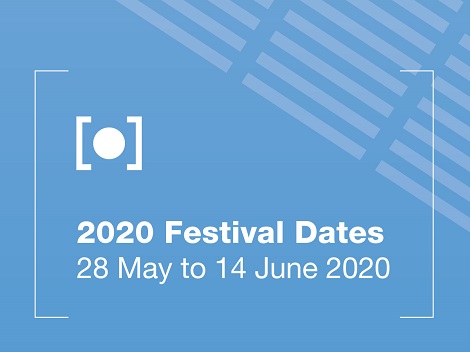 Our 2020 Festival will have a new look printed programme;
Register now for our popular regionwide and community focused Satellite programme. Deadlines for Satellite exhibitions early bird registration and fee payment is due by 20th December 2019. With registration and standard fee payment is by 11th February 2020.
The Auckland Festival of Photography is open to programming any exhibition, talk, event, activity created through the medium of photography. We encourage festival participation from all levels of exhibitors including dealer galleries, private and public venues, individual artists and community groups. Registration process is available here.
A new improved Digital Screens initiative where we seek expressions of interest for curated work, on indoor and outdoor screens. Deadline for Digital Screens submissions of projects by 18th February 2020.
Core programme - now open for submissions for key exhibitions, talks, screenings, events in the Festival. The Core programme is planned to include the regional destination exhibitions, established well known artists and their dealers. Deadline for Core Expressions of Interest is 3rd February 2020.
Next year is the 17th year of the Festival. We look forward to showing more inspirational, challenging work from great artists, sharing projects and exhibitions to engage our audience in 2020. We help forge bonds between people in the community through cultural experiences.
Archive of Festival programmes 2004 - 2019
---
Founding member -