Welcome to Festival Zone for the January 2020.
The Auckland Festival of Photography Trust wish all our stakeholders, sponsors, galleries, photographers and international Festival partners a prosperous and happy New Year.
Julia Durkin, the founder and director of the annual Auckland Festival of Photography [AFP] has been awarded a Member of the New Zealand Order of Merit in the 2020 New Years' Honours.
Prime Minister Jacinda Ardern said the recipients were a diverse group of well-deserving Kiwis.
"It is a true reflection of New Zealand that the biggest category of recipients this year is for community, voluntary and local services. We are a country that values taking care of one another and it is fitting that these people are recognised for their efforts." (Abridged/NZ Herald)
Since it began in 2004, AFP has become Australasia's longest running annual photography festival, typically providing more than 100 exhibitions and events each June.
Ms Durkin says. "I'm humbled and delighted to receive this honour. It is a real privilege to be given such a significant national recognition of my work and of AFP's contribution to the photography community and cultural sector."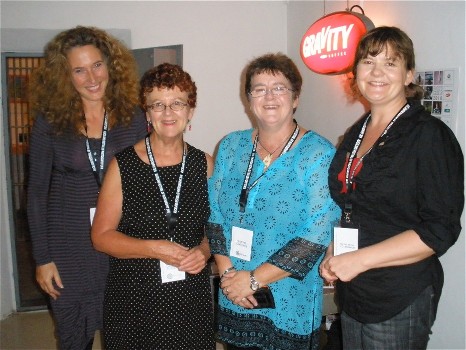 Festival 2010 Team - Isabella Sullivan, Bev Goodwin, Julia Durkin & Elaine Smith

Ms Durkin is proud of the festival's broad appeal, relevance and commitment to free entry. "Building the festival has taken time and funding is extremely tight. But we can certainly claim to have shown a leadership in the sector, with a series of cultural 'firsts' for which this MNZM honour is given. Plus our ongoing commitment to embracing the margins of our communities, reflecting a diversity of imagery and showcasing high quality New Zealand and international work. AFP has a successful track record over 16 festivals of presenting imagery relevant to today's visual conversations and issues. I'd like to acknowledge the support of the team and the Trustees, past and present."
The cultural leadership she has shown since 2004 include the launch of public photography projects such as the annual 24 hour people's competition Auckland Photo Day - the first public participatory competition of its type in the country. Over the years she commissioned diverse inaugural community photography projects – Diwali 2005, Lantern 2006, Sushi 2008, Festival Tuesday – first evening gallery circuit, 2009, Climate Change and Environmental Photography Symposium in 2010 and since 2011 an Annual Commission for fine arts photography which has resulted in an AFP Trust collection of 27 artworks, all created for public exhibition during the annual Festival. For full details download - Julia Durkin; MNZM Award 2020. Or online here at the DPMC, Department of Prime Minister and Cabinet website.
Read Q + A with Julia about the Festival and her role on The Brownbill Effect, Melbourne.
Below - Julia Durkin, Festival founder & director with Annual Commission artist PJ Paterson, Award winner, Pingyao, China 2015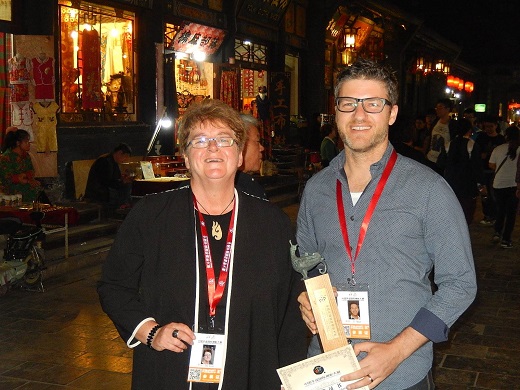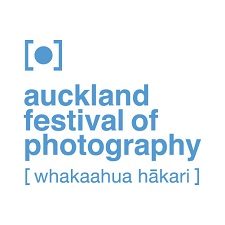 ---
Best of the decade 2009 - 2019

As we start a new decade, we look back at the archive and history of Auckland Photo Day to date, from 2009 to 2019 Auckland Photo Day participants helped shape a time capsule of who, what, where and how we are on one day in June, for a review of the best of the decade, see Top 30 winners and runners up, view here. Thanks to the thousands of people who have participated in the last 10 years, both photographers, people in the images and our audience.
Please enjoy our promotional video for Auckland Photo Day, a day in the life of our city. 24 hours to show the diversity of our lives! Please like and share - Nikon Auckland Photo Day 2014

Malcolm McNeill; Te Henga - Winner Auckland Photo Day 2009
---
Core 2020 expressions of interest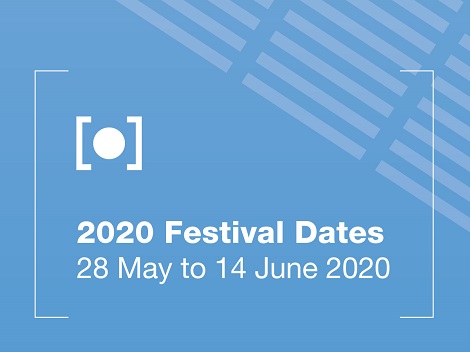 Our 2020 Festival will have a new look printed programme;
The Auckland Festival of Photography is open to programming any exhibition, talk, event, activity created through the medium of photography. We encourage festival participation from all levels of exhibitors including dealer galleries, private and public venues, individual artists and community groups. Registration process is available here.
A new improved Digital Screens initiative where we seek expressions of interest for curated work, on indoor and outdoor screens. Deadline for Digital Screens submissions of projects by 18th February 2020.
Core programme - now open for submissions for key exhibitions, talks, screenings, events in the Festival. The Core programme is planned to include the regional destination exhibitions, established well known artists and their dealers. Deadline for Core Expressions of Interest is 3rd February 2020.
Next year is the 17th year of the Festival. We look forward to showing more inspirational, challenging work from great artists, sharing projects and exhibitions to engage our audience in 2020. We help forge bonds between people in the community through cultural experiences.
Archive of Festival programmes 2004 - 2019
---
Founding member -