Welcome to Festival Zone for the February 2020.
The Auckland Festival of Photography Trust is delighted to announce the 10th year anniversary edition of the Annual Commission in 2020 will feature 3 artists to create new work for this innovative photographic collection, these selected artists are making wonderful images as part of the broad diverse arts scene of New Zealand photography and are all based in Auckland region.
Qiane Matata-Sipu (Te Wai-o-hua, Waikato-Tainui) is a South Auckland-based journalist, photographer and social activist.

She has been documenting her papakāinga, Ihumātao for the past twelve years. She was part of the 'Cultural Memory' symposium at the 2014 Festival, was shortlisted in 2015 for that year's Annual Commission plus she was also exhibited by the Festival at Pingyao Photo Festival, China. Her 6 image social documentary series about the campaign to protect land next to the Ōtuataua Stonefields Historic Reserve in Māngere from development as a Special Housing Area (SHA) won her a 2018 NZ Geographic Photographer of the Year Photo Story award.

She is currently producing NUKU, a creative and social impact story-telling project profiling 100 "kickass indigenous wahine". Her practice has matured with the advent of a long term project 'NUKU' and her involvement again in some of Auckland most important indigenous issues for woman artists.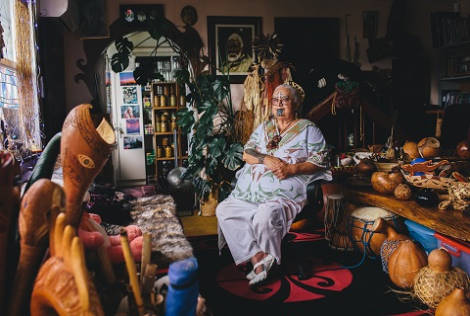 [Nuku project]
Saynab Muse
As part of the Annual Commission 10th year anniversary Saynab provides a unique perspective to the cultural landscape of photography, with her Muslim heritage, and love of photography and talent at it as a means to express in a hearing world. Saynab graduated with a Bachelor of Creative Enterprise at Unitec. Some of her work has been showcased at the 'Over Under' exhibition curated by Allan McDonald, along with work from 8 other female photographers, some students as well as contemporary NZ and international artists.
"My project is about being a feminist and the Muslim religion, detailing my identity that turned into a project to share with others, I want to showcase my perspective of what its about, so others can understand about how my religion informs ideas such as diversity and feminism. It covers the bases of seeking a world where both men and women are capable of building on greater equity. Including equal access to resources like education, health care, and jobs, fair pay and the individual freedom to make decisions for oneself."
I feel proud of what I have accomplished and in that I feel even more confident with who am I.
An example of my work is the representation of women, these photographs are a main factor in representing that.
I grew up wearing a Hijab (head scarf), and that shows the part of me as a Deaf Muslim women".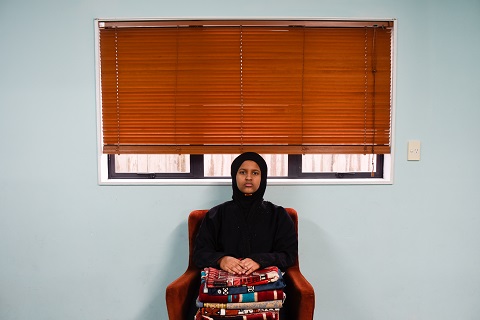 [Untitled]
Raymond Sagapolutele is an Aotearoa-born Sāmoan artist with family ties to the villages of Fatuvalu in Savai'i and Saluafata in Upolu, Samoa. Sagapolutele picked up the camera in 2003 and began a self-taught photography journey that would see him work with editorial publications Back to Basics and Rip It Up as a staff photographer as well as submissions to the NZ Herald and Metro Magazine. Sagapolutele has exhibited images in a range of group and solo exhibitions both locally and internationally.
Sagapolutele honed his style of documentary street photography as one of several photographers in the locally formed and internationally connected graffiti creative collective known as TMD. Sagapolutele is a founding member of the ManaRewa art collective based at Nathan Homestead in Manurewa and alongside senior members helps to tutor and support the local arts community.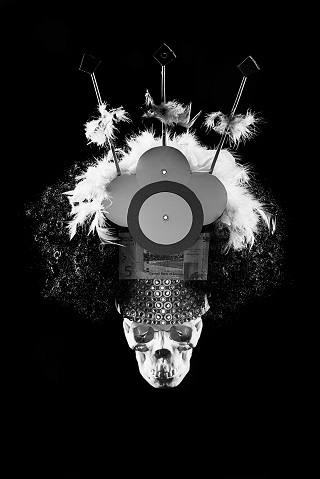 [Tapu]
Sagapolutele completed his Masters in Visual Arts passing with first-class honours and received the Deans Award for Excellence in Postgraduate study from AUT. Sagapolutele was also showcased in the 2019 Wallace Arts Award and a finalist in the 2019 Glaister Ennor Graduate Art Awards.
Congratulations to Qiane, Saynab and Raymond! Their new work will be unveiled and showcased at the Pah Homestead, Hillsborough in late May 2020 alongside the major exhibition of 27 artworks in the Festival Trust's collection created since 2011.
Thanks to

and Wallace Arts Trust

---
Werner Bischof - Unseen

As we start a new decade, we look back at the archive and history of photography through the work of a key international photographer, Werner Bischof, whose work pioneered the medium and it's evolution post WWII.
Auckland Festival of Photography is excited to announce the presentation of an outdoor waterfront exhibition of work by Werner Bischof, Switzerland. Werner started his career in his studio in Zurich, Switzerland, where he perfects his artistic photography in "painting with light and shadow". In 1945 he creates maybe the most significant photographic documentation of Europe in the aftermath of WWII. 1949 he joins Magnum Photos and travels two years in Asia: India, Japan, Korea, Hong Kong and Indochina he continues his humanistic photography, combining form and content.
His untimely death in a car accident in Peru at age 38 was the catalyst to maintain his photography in an archive for future generations.
USA is a series of work that brings early 1950s America vividly to life, yet Bischof's tragic death at 38 meant the photographs were never printed during his lifetime. This is the first time they are being shown to the public in New Zealand.
To explore and connect with this wonderful 'Unseen' series of work, the Werner Bischof archive director, Marco Bischof from Zurich will be attending the Festival for the opening weekend activities including a walk and talk, panel discussion and the Q + A at the documentary screening of 'Unterwegs". We acknowledged the support of Panuku Development Ltd for the space, financial support by Pro Helvetia, Swiss Arts Council and the work from the Werner Bischof Archive.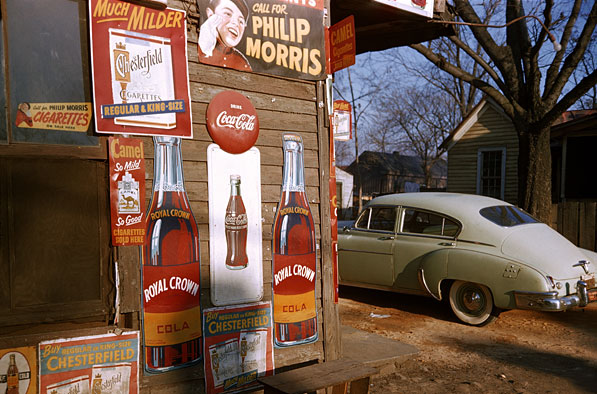 Werner Bischof, Switzerland - Americana 1953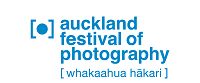 ---
New website launched
Hooray!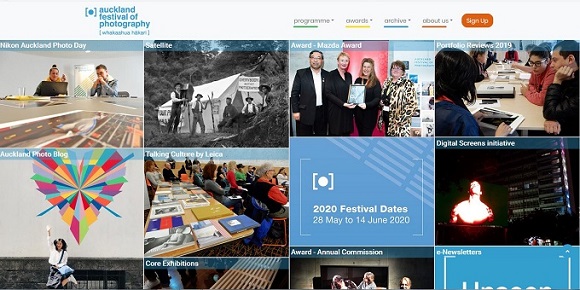 ---
Satellite 2020 - Registration deadline extended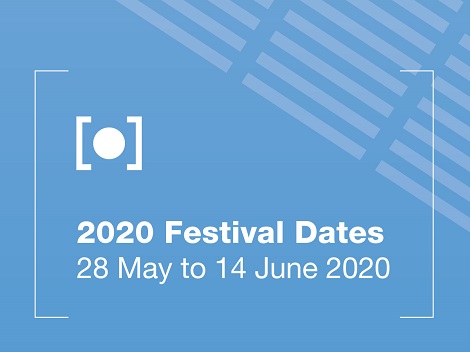 Our 2020 Festival will have a new look printed programme;
Register now for our popular regionwide and community focused Satellite programme. Due to popular demand the registration period is extended and standard fee payment is by 14th February 2020.
The Auckland Festival of Photography is open to programming any exhibition, talk, event, activity created through the medium of photography. We encourage festival participation from all levels of exhibitors including dealer galleries, private and public venues, individual artists and community groups. Registration process is available here.
A new improved Digital Screens initiative where we seek expressions of interest for curated work, on indoor and outdoor screens. Deadline for Digital Screens submissions of projects by 18th February 2020.
This year is the 17th year of the Festival. We look forward to showing more inspirational, challenging work from great artists, sharing projects and exhibitions to engage our audience in 2020. We help forge bonds between people in the community through cultural experiences.
Archive of Festival programmes 2004 - 2019
---
Founding member -