Welcome to Festival Zone for August 2020 and our post Festival activities.
The Auckland Festival of Photography Trust are delighted to share the investiture photo of Festival founder and director, Julia Durkin who received her New Year's Honour, MNZM at Govt House in Epsom last month. Thanks to Governor General of New Zealand, Dame Patsy Reddy for the warm hosting of the ceremony.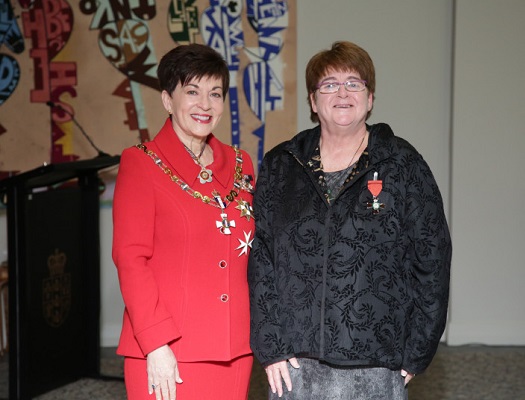 Ms Julia Durkin, of Auckland, MNZM for services to photography. Congratulations!
---
Asia Pacific Photoforum - 10th anniversary
The Asia Pacific PhotoForum celebrates 10 years as an international consortium of professional photography festivals which collectively seeks to further the presence of photography across the Asia-Pacific region and around the Pacific Rim. It offers a collective network for artistic expression and dissemination of ideas and information in a globalizing world.
HISTORY
APP was founded by six photographic festivals in 2010, with a commitment to the sharing of knowledge and the cross-promotion of artists and ideas in the region.
OUR VISION
To promote the exchange of ideas and artists amongst member festivals and nurture the development of photography across the Asia-Pacific region by supporting member festivals.
This pioneering international initiative builds on the universal appeal of the photographic medium across boundaries and borders and aims to promote and engage the exchange of ideas, values and concepts that support photographers throughout the region.
Currently the APP is a network of 13 Festivals in 8 countries - Ballarat International Photo Biennale, Australia - Chobi Mela International Photo Festival, Bangladesh - Fotografica Bogota, Colombia - Guatephoto, Guatemala - Head On Photo Festival, Australia - Higashikawa International Photo Festival, Japan - Obscura International Photo Festival, Malaysia - Pingyao International Photo Festival, China - Shimmer Photo Festival, Australia - Singapore International Photo Festival, Singapore and, of course, the Auckland Festival of Photography, New Zealand.
Founding member -
---
Walk, Cycle, Skate - Street exhibitions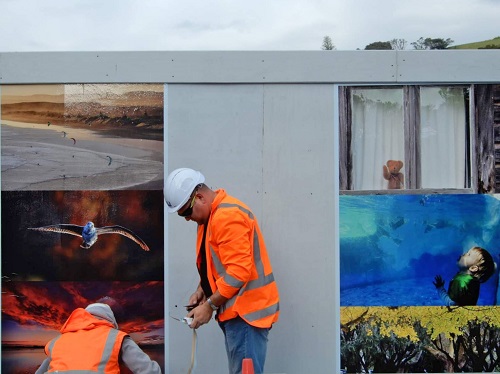 An outdoor display of Nikon Auckland Photo Day winners and selected entries are shown on construction hoardings along Hopetoun Street near K Road and on Nikau Street in Mt Eden as part of the partnership with the Link Alliance, which is delivering the main stations and tunnels contract for the City Rail Link. Walk, skate, cycle or jog by. Bus or drive to K Road or Mt Eden Road, alight at the stop nearest to Pitt St or Ponsonby Road or Galbraiths Ale House for Nikau St, or park on AT carpark next to it and head down Nikau Street on foot.
Support local cafes, bars and restaurants as part of your visit. Street parking is very limited on Nikau Street and there's none on Hopetoun St so do try to use public transport or park nearby and walk. Or get on your bike or skateboard! Open now through 2020.
---
Head On Spotlight series
Head On Spotlight is a series of monthly talks with photographers and industry experts. Join in tomorrow, 5 August, as Kate Geraghty discusses her career  experiences as a documentary photographer, often in sites of conflict and trauma.

Kate is an Australian photojournalist with The Sydney Morning Herald newspaper, covering daily news and news feature projects both in Australia and overseas. Her career focus has been on the aftermath of conflicts and the plight of societies caught in violence.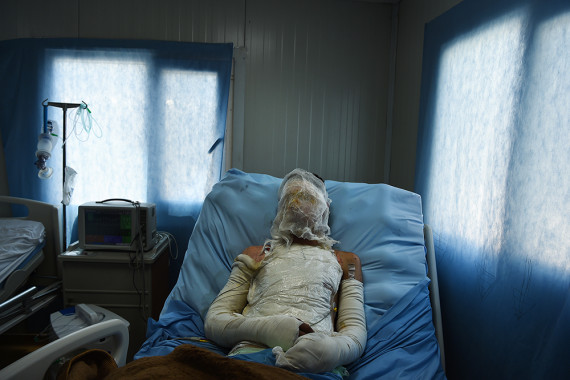 Don't miss your chance to hear from one of Australia's best documentary photographers.

FOTOMUSEO – National Museum of Photography in Bogota, Colombia has the pleasure to inform you about the opening registration to the International photography contest IX FOTOMARATÓN 2020.
FOTOMARATÓN is the one of a kind contest, where participants will have two days (September 12 to 13) to complete a PhotoRoute or Fotoruta, a guide that contains 20 themes to photograph (one image per theme). The PhotoRoute will be revealed 2 days before the starting day of FOTOMARATÓN 2020.
All groups, clubs and individual photographers can register their own participation. Fun challenge with photography and themes. In 2020, like the rest of the world, Colombia had to face the difficulties of confinement. This current situation is what inspired FotoMuseo to extend the participation of FOTOMARATÓN to the rest of the world, by creating a contest that will be 100% online. Everyone can participate without any restrictions. The photo route has been designed to take place inside the participant's home. This new edition will give you the opportunity to re-discover your personal territory. Your home.


---
Singapore International Photography Festival presents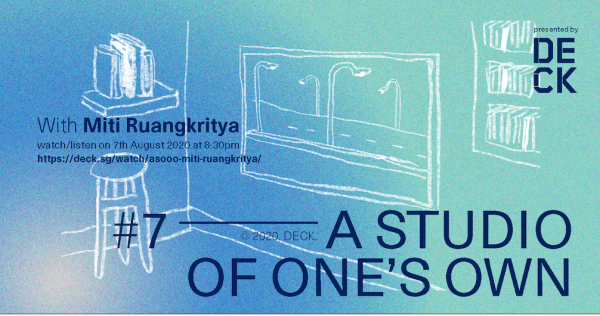 On 8 August, NZT from 0130am, for those night owls keen to watch and listen in to Thailand's Miti Ruangkritya about his work. Miti's work focuses on an issue or a topic surrounding his life. In particular, the city often surfaces as a dominant subject - from its environments and people and to its transformation and growth.

---
FORMAT International Photography Festival announces 2021 theme
"If you don't control your mind, someone else will" - Barbara Kruger
FORMAT invite you to take part in FORMAT21 by entering the Open Call with work that looks at CONTROL.  They welcome a wide range of interpretations of the theme and look forward to being challenged by your ideas and approaches.
"We can be in control, out of control, beyond control. Control can be passive as with a remote control or progressive as in birth control. It can offer science a control group and be an expression of power as in command and control.

We all seek to control our own lives while resisting control by others.  Control has come to denote power and oppression yet we want to "take back control".

Send your projects that involve archives, documentary and conceptual photography from all image-based genres including VR, moving image, performance and multi-media.

Both individual artists and collectives are invited to submit their work and we also encourage curators to put forward proposals based on the theme. Deadline is 14 September.