Welcome to Festival Zone for September 2020 and our post Festival activities.
The Auckland Festival of Photography Trust are delighted to announce that as part of our response to Covid 19 Alert level 2, our wonderful Festival TV photography series featuring New Zealand photography profiles, projects and exhibition work, along with special international profiles by Daylight Books, USA will be available to watch on Freeview CH200 throughout September, Monday to Friday nightly, 9.30pm to 10.30pm. Stay safe and enjoy watching these great TV shows.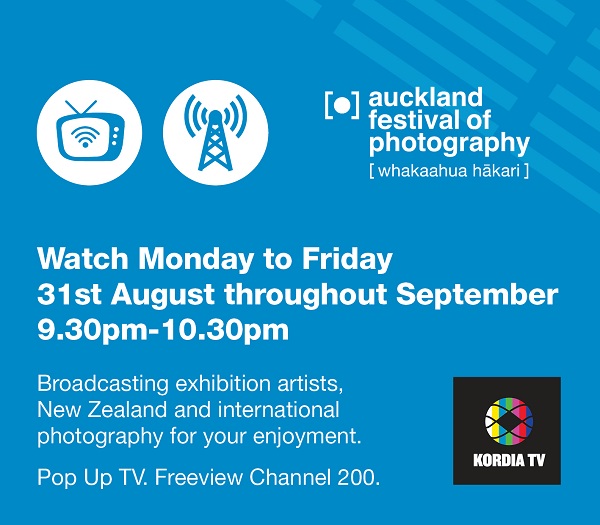 ---
Lockdown re-visited

Craig Rogers; Welcome to Auckland; Times have changed
Re-visit the Auckland Photo Blog to view images taken across the Auckland Level 4 lockdown during April 2020. This is an important visual archive that shares images taken at a most unprecedented time in our New Zealand history. This photography project allowed everyone to share their feelings and experiences of 'Lockdown' through photos. We want to thank the professional photographers, novices, visitors or residents of Auckland who took part in this historic photographic project. Checkout the
Lockdown Blog
on our website.
---

FOTOMUSEO – National Museum of Photography in Bogota, Colombia has the pleasure to inform you about the opening registration to the International photography contest IX FOTOMARATÓN 2020.
FOTOMARATÓN is the one of a kind contest, where participants will have two days (September 12 to 13) to complete a PhotoRoute or Fotoruta, a guide that contains 20 themes to photograph (one image per theme). The PhotoRoute will be revealed 2 days before the starting day of FOTOMARATÓN 2020.
All groups, clubs and individual photographers can register their own participation. Fun challenge with photography and themes. In 2020, like the rest of the world, Colombia had to face the difficulties of confinement. This current situation is what inspired FotoMuseo to extend the participation of FOTOMARATÓN to the rest of the world, by creating a contest that will be 100% online. Everyone can participate without any restrictions. The photo route has been designed to take place inside the participant's home. This new edition will give you the opportunity to re-discover your personal territory. Your home.


---
Walk, Cycle, Skate - Street exhibitions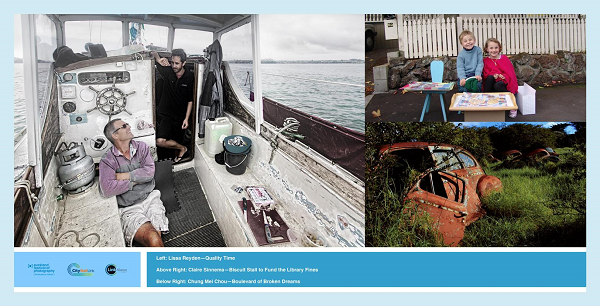 An outdoor display of Nikon Auckland Photo Day winners and selected entries are shown on construction hoardings along Hopetoun Street near K Road and on Nikau Street in Mt Eden as part of the partnership with the Link Alliance, which is delivering the main stations and tunnels contract for the City Rail Link. Walk, skate, cycle or jog by. Bus or drive to K Road or Mt Eden Road, alight at the stop nearest to Pitt St or Ponsonby Road or Galbraiths Ale House for Nikau St, or park on AT carpark next to it and head down Nikau Street on foot.
Support local as part of your visit. Street parking is very limited on Nikau Street and there's none on Hopetoun St so do try to use public transport or park nearby and walk. Or get on your bike or skateboard! Open now through 2020.
---
Pingyao International Photography Festival 2020
Our Festival partners celebrate their 20th anniversary Festival this month, the Auckland Festival of Photography sent a special video message for these uncertain times, this year the Pingyao Festival will take place online and features an excellent line up of Chinese and international work.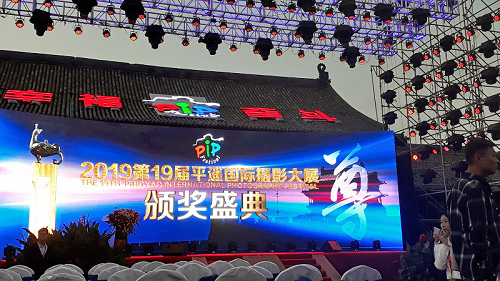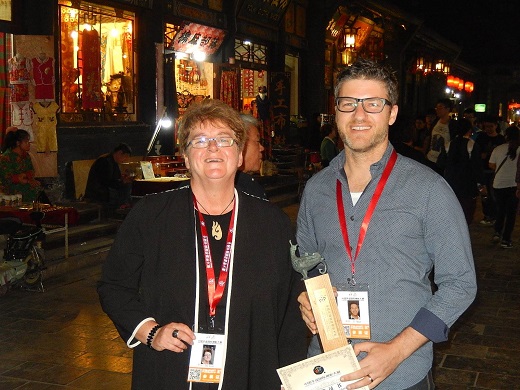 PJ Paterson, Annual Commission 2015 holds his Best International Artist Award at Pingyao, the only New Zealand photographer to win this.

---
Head On Spotlight series
Head On Spotlight is a series of monthly talks with photographers and industry experts. Join in tomorrow, 2 September, as Stephen Dupont discusses his career experiences as a documentary photographer, Stephen is recognised around the world for his concerned photography on the human condition, war and climate, earning him dozens of prizes including the W. Eugene Smith Grant, Robert Gardner Fellowship from Harvard University, Robert Capa Gold Medal Citation and several World Press Photo Awards.

Don't miss your chance to hear from one of Australia's best photographers.