Welcome to Festival Zone for December 2020.
The Auckland Festival of Photography Trust are delighted to announce that the 2021 Late Harvest Award is confirmed and we are pleased to announce the 5th annual artists Award in 2021, with our great sponsor Wine-searcher.com
You must be in a show, projection, talk or event and be a New Zealand based photographer to be eligible. Entries are invited from the participating NZ based photographers in the 2021 Festival. Full Ts & Cs available soon.
Wine-searcher.com are delighted to support NZ photography at this difficult time, and along with the Festival Trust and team wish everyone a safe and enjoyable summer!
Entries open 16 April 2021.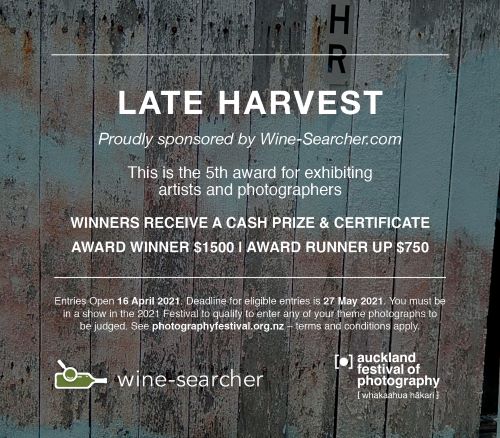 ---
Isolation theme - Julia Fullerton-Batten - UK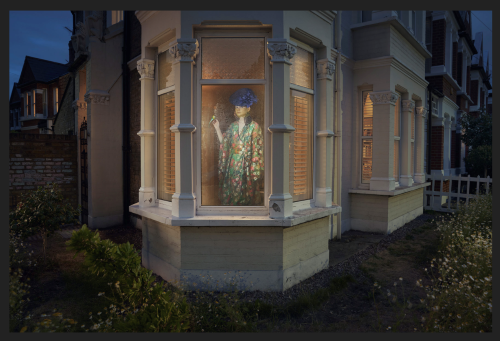 As part of our Isolation theme, we will be showing a small taste of Julia Fullerton-Batten's award winning Looking Out From Within, 2020 series. She created this series while London was in lockdown from Covid-19, finding participants by advertising on social media and in the local press. The resulting series are real-life constructions documenting in their own ghostly way the London lockdown with the sense of isolation palpable.
All of the subjects were photographed in their own homes, looking out through the imprisoning window. The photographs were organized over the phone and email before the day of shooting, then Julia, along with her son doing the lighting, photographed the subjects without any physical contact from inside the window on the day of the shoot. Image - 'Alice, Lockdown Day 76'.
Looking Out From Within won the Fine Art category of the 2020 International Photography Awards.
"Covid-19 came." "Life changed - probably irrevocably." "I felt numb, couldn't stand around helpless." "I decided to document the new daily existence of millions." "I advertised my idea on social media and through my local paper, in west London." "The response was enormous." "Imprisoned in their home, they gaze forlornly out of their window on to a different desolate world outside."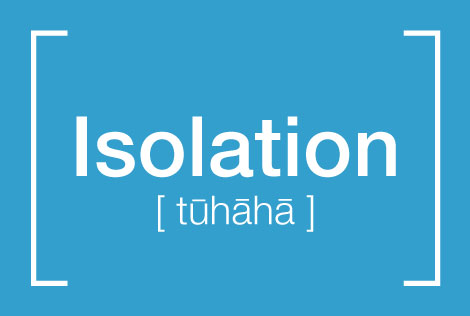 This theme, Isolation, will present some of the best New Zealand and international works during the 2021 Festival.
---
2021 Festival - Call For Submissions/Registrations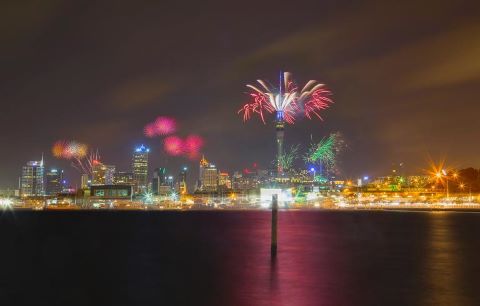 Anupam Hatui; Auckland welcomes 2016; New Year Fireworks
A city-wide contemporary art and cultural event which takes place within Auckland's major galleries, project spaces, non-gallery venues and public sites during June each year. The programme includes a mix of emerging and established artists and comprises existing works and creation of new work.
He taiopenga toi hou me te ahurea puta noa i te tāonenui ka tū ki ngā taiwhanga nui o Tāmaki Makaurau me ngā wāhi kaupapa, ngā wāhi ehara i te taiwhanga me ngā wāhi tūmatanui i te Pipiri i ia tau. Kei roto i te kaupapa ko ngā tohunga toi pūhou, tūroa hoki me ngā mahi kua oti kē me ērā ka mahia haeretia.
Our 2021 Festival is open for submissions to our programme; Registration process is available here.
Closing soon is the Satellite Early Bird registration - it's our popular regionwide and community focused Satellite programme. Deadlines for Satellite exhibitions registration and regular fee payment is by:
Early Bird registration & payment: 18 Dec 2020

Other deadlines:
Core - Submissions close: 5th Feb 2021
Satellite - Final registrations: 12th Feb 2021
Digital Screens - Submissions close: 19th Feb 2021
All timings/benefits offered are subject to change in the event of a Covid-19 outbreak during the key deadline period and/or for the 2021 Festival dates.
---
Morrinsville - Annual Commission 10th year anniversary
Opening on 16 December in Morrinsville, Waikato, the Wallace Trust Gallery will showcase a selection of the Auckland Festival of Photography Annual Commission Collection. The collection comprises 33 images by Auckland photographers who have each been awarded the Commission to create new work for the Festival over the last 10 years. The New Zealand artists are Roberta Thornley, James K. Lowe, Jennifer Mason, Tanu Gago, PJ Paterson, Russ Flatt, Janet Lilo, Alex Plumb, Yvonne Shaw, Qiane Matata-Sipu, Saynab Muse and Raymond Sagapolutele.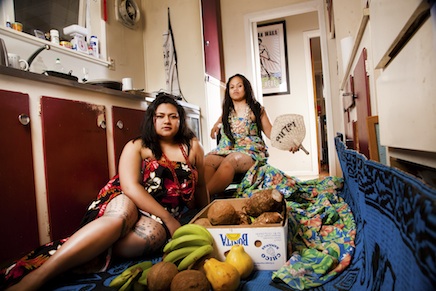 Tanu Gago; from Tama'ita'i Pasifika Mao'i series - Annual Commission 2016. Read about Tanu's work and process in our NZ Herald media Q & A.

---
Privacy Act 2020 - Update
New Zealand's new Privacy Act came into effect on December 1st, 2020. You may have heard some discussion about the Act and wonder what it will mean for your personal information? Currently the Trust has been working within our organisation and our external storage providers to provide our subscribers and stakeholders with an updated policy which is available here.
Privacy Policy 2020