Welcome to Festival Zone for February 2021.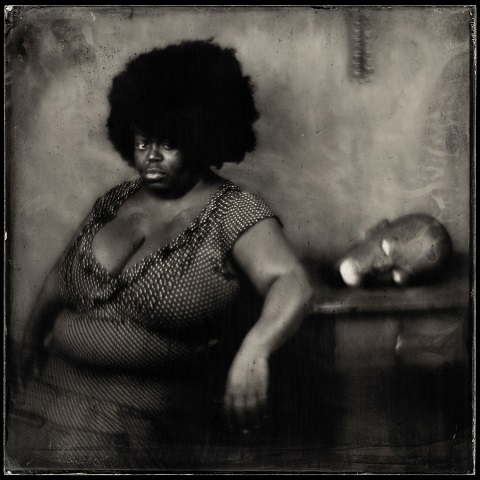 Kuala Lumpur International Photo Awards
Presented exclusively by Auckland Festival of Photography Trust & Kuala Lumpur International Photoawards.

Kuala Lumpur International Photoawards are once again excited to participate in the Digital Screens Initiative with a projection of our 2020 winners and finalists portraits selected by an international jury panel.

KLPA has been rewarding top portrait photographers since its inception in 2009 and is now calling for submissions to their 13th edition in Single Image Theme and Open categories as well as Project Grants. Deadline for submissions is 30 April. The 2021 theme is Sense of Self.
Kuala Lumpur International Photo Awards are honored to participate in the Digital Screens Initiative with a projection of their 2020 winners and finalists portraits selected by an international jury panel. Image above by Karoline Schneider from Germany - 'Daymare'.
Celebrating KLPA's annual prize contest rewarding and promoting portrait photography in South East Asia and beyond.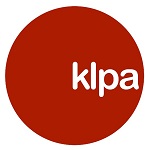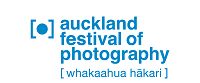 ---
Walk, Cycle, Skate - Hopetoun Street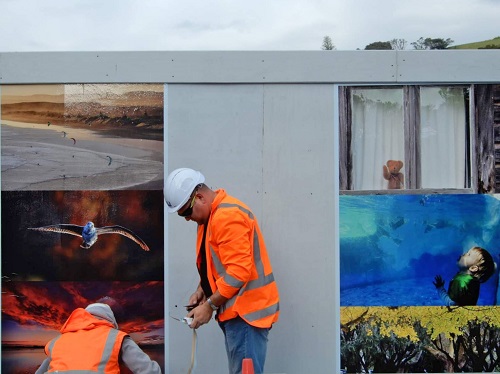 An outdoor display of Auckland Photo Day winners and selected entries are shown on construction hoardings along Hopetoun Street near K Road and on Nikau Street in Mt Eden as part of the partnership with the Link Alliance, which is delivering the main stations and tunnels contract for the City Rail Link. Walk, skate, cycle or jog by. Bus or drive to K Road or Mt Eden Road, alight at the stop nearest to Pitt St or Ponsonby Road or Galbraiths Ale House for Nikau St, or park on AT carpark next to it and head down Nikau Street on foot.
Support local cafes, bars and restaurants as part of your visit. Street parking is very limited on Nikau Street and there's none on Hopetoun St so do try to use public transport or park nearby and walk. Or get on your bike or skateboard! Open now through summer.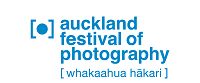 ---

You must be in a 2021 Festival show, projection, talk or event and be a New Zealand based photographer to be eligible. Entries are invited from the participating NZ based photographers in the 2021 Festival. Full Ts & Cs available soon. Our great sponsor Wine-searcher.com are delighted to support NZ photography at this difficult time, and along with the Festival Trust.
Entries open 16 April 2021.
---
2021 Festival - Call For Submissions/Registrations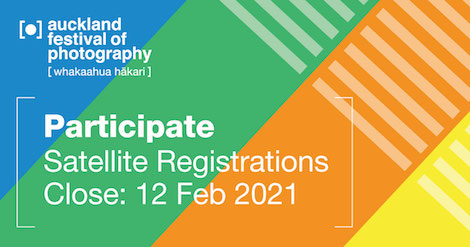 A city-wide contemporary art and cultural event which takes place within Auckland's major galleries, project spaces, non-gallery venues and public sites during June each year. The programme includes a mix of emerging and established artists and comprises existing works and creation of new work.
He taiopenga toi hou me te ahurea puta noa i te tāonenui ka tū ki ngā taiwhanga nui o Tāmaki Makaurau me ngā wāhi kaupapa, ngā wāhi ehara i te taiwhanga me ngā wāhi tūmatanui i te Pipiri i ia tau. Kei roto i te kaupapa ko ngā tohunga toi pūhou, tūroa hoki me ngā mahi kua oti kē me ērā ka mahia haeretia.
Our 2021 Festival is open for submissions to our programme;
Deadlines for Core exhibitions and fee payment is 5th Februrary.
Satellite 2020 - Registration deadline extended. Satellite exhibition registrations are steadily coming in. Plus we now have new exhibition sections for your show to be profiled online on the Festival website - 1) Portraits 2) Landscape & Nature 3) Youth photography 4) Group shows, Clubs & Collectives, 5) Documentary and 6) Travel & Street. Registration process is available here.

Satellite - Final registrations: 17th Feb 2021
Digital Screens - Submissions close: 19th Feb 2021
All timings/benefits offered are subject to change in the event of a Covid-19 outbreak during the key deadline period and/or for the 2021 Festival dates.
---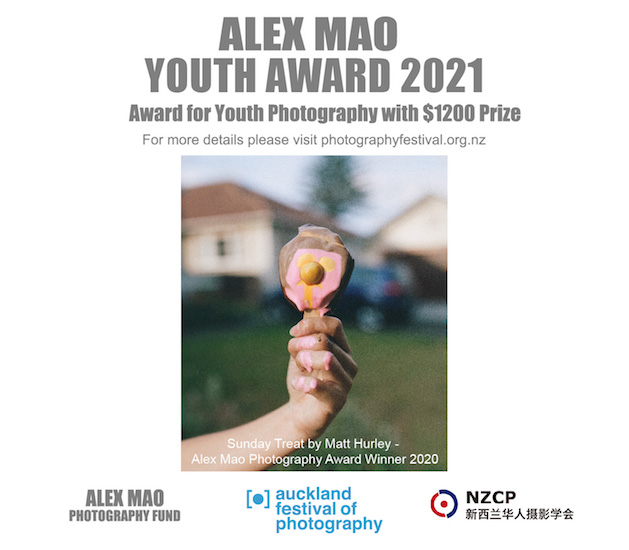 This is the 3rd award for young and emerging photographers at the start of their careers or study. The Alex Mao Youth Award boasts a $1200 cash prize for the winner. You can enter if you are under 25 years of age and from the Auckland region. Opens on 1st April so get ready, plan your entries and take part in this awesome cash Award.

---
Privacy Act 2020 - Update
New Zealand's new Privacy Act came into effect on December 1st, 2020. You may have heard some discussion about the Act and wonder what it will mean for your personal information? Currently the Trust has been working within our organisation and our external storage providers to provide our subscribers and stakeholders with an updated policy which is available here.
Privacy Policy 2020