Welcome to Festival Zone for August 2022.
'Disruption' spearheads to Asia
Auckland Festival of Photography proudly presents, at the Pingyao International Photography Festival in China next month, part of our Disruption [raruraru] theme, a New Zealand fine art exhibition featuring Felicity Jones, Chris Leskovsek and Mark Smith.
We are delighted to be exhibiting the excellent New Zealand fine art series by Mark Smith and Felicity Jones, Cases Studies South. This series highlights the introduction of non-native fauna and flora in the early colonial settlement years and the subsequent disruption to the landscape caused by these introduced plants.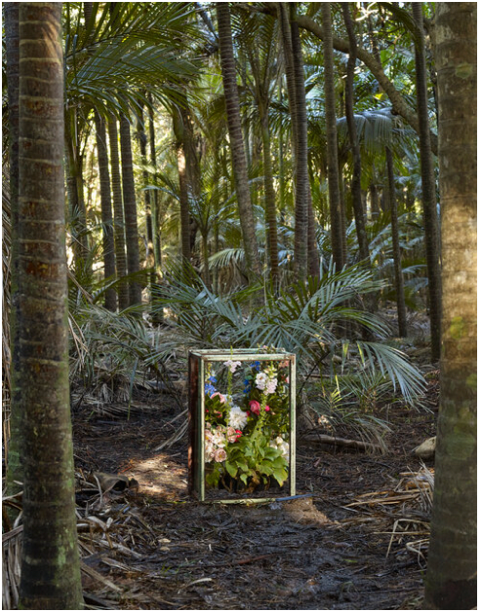 Dr Ward's Case #1, Te Henga, 2018, Import . (From Case Studies - 2019)
Cases Studies South will be shown in Pingyao alongside a selection of black and white work by Chris Leskovsek, which speaks to the Disruption theme.
"…and all of a sudden covid happened and the world stopped. Shortly I found refuge in my photo archive which became my window to the outside. Through that process I realised how nature had impacted me in more ways than I ever imagined over the years. Then I looked closely and thought that, sadly, it takes a hard hit like a pandemic for us to realise how much we need nature yet how much damage we have caused... and the clock keeps ticking. " Chris Leskovsek.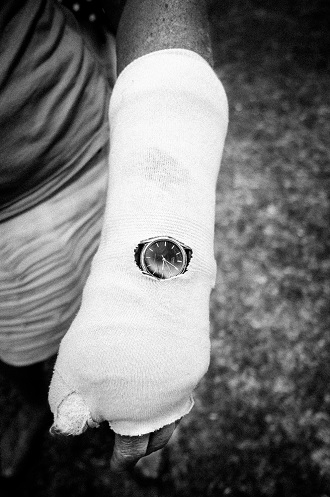 Chris Leskovsek - From his 'Disrupt' selection
Chris shoots in moody black and white, his photographs providing insight to an outsider's view of New Zealand, disruptive to the image of sun, sea and surf the city normally projects. Photography has been a way for him to explore and document his new country, New Zealand as a Chilean immigrant. His street photography exploring Auckland for two years culminated in the self-published photo zines, Observations.
Watch our archive video of their Festival lightbox show in Freyberg Square here.
"One of AFP's key strategic outcomes is to inspire the imagination, to raise the profile of New Zealand photographic excellence by supporting emerging, mid-career and established New Zealand photographers," Auckland Festival of Photography Trust says. "AFP is a founding member of the Asia Pacific Photoforum since 2010 and celebrates its 12th anniversary in 2022, whilst this exhibition was originally conceived and specifically curated for our June Festival's 'Disruption' theme, we are pleased to include some new works at the Pingyao International Photography Festival to support strategic leverage of our partnerships with the Asia Pacific Photoforum and provide international exposure for the New Zealand artists in our programme."
Pingyao is the world's largest photography Festival and this is the 8th exhibition the Auckland Festival of Photography has presented within their annual international programme.

---
Portfolio Reviews - August 2022
Daniel Miller, is the owner of the Los Angeles photography gallery, the Duncan Miller Gallery and also runs a special project for photography collectors called YourDailyPhotograph.com, he will be in Auckland this month and is working with Image Auckland to invite those artists interested in portfolio reviewing as established fine art photographers from New Zealand. This is a good opportunity to have your work reviewed by an international expert in fine art photography. Would you be interested in showing your portfolio work in a one on one 20 minute review? Limited timeslots. Contact Elaine Smith, Festival Associate for details by 15th August on elaine.photofestival@xtra.co.nz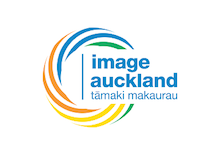 ---
Donations
Donate $20 to support the work we do, all donations are tax credit eligible via our Give A Little page, and can be made monthly to help keep us afloat in these challenging Covid recovery times.
What happens to your donation? The Festival team works all year round creating opportunities so that photographers from every genre can present their new and existing work. We provide and maintain the platform, profile and network necessary to present you with the best opportunities to showcase photography in our annual programme. The Trust is registered with the Charities Commission No: CC38839.
All donations received go towards the ongoing sustainability of the annual Festival activities.
---
Around Asia Pacific
Singapore International Photography Festival 2022
Starting in late Sept is the 8th SIPF, and as SIPF Festival partners, we are delighted to be working with this excellent Festival in October, to participate in networking, seminars, portfolio reviews and see world class exhibitions.
Since 2008 SIPF has grown in its network of art professionals and leaders from cultural institutions, galleries, academia, and publications. This portfolio review programme serves to provide professional opportunities for artists and practitioners to meet with industry stakeholders. This edition, SIPF have invited over 20 reviewers, including the Auckland Festival of Photography founder, Julia, who will be conducting one-to-one consultations in hybrid formats. The reviews can be conducted both virtually and physically and there are options of signing up for 5 reviews or 10 reviews. Bookings essential, fees apply – book your review now.
------------------------------
Australia - Head On Photo Festival are offering a great online session - Learn why Hollywood photographer Hugh Hamilton made the switch to videography and how you can make the most of the tools you own at Head On Foundation's online session next Wednesday 10th August.
The online session 'Did video kill the photographer? is designed for all levels, so whether you're a hobbyist or a professional looking for tips, you'll be sure to gain valuable insight by attending.
Use the code FRIENDS at checkout to save 50% off tickets. Book now!