Welcome to Festival Zone for Septmber 2022.
Asia Pacific - Focus Japan
 'Image Auckland' is pleased to confirm, an exclusive event in New Zealand in November with key practitioners, Ihiro Hayami, T3 PHOTO FESTIVAL TOKYO: Founder, Director, and publishing was editor-in-chief of the photo magazine "PHaT PHOTO" for CMS Co. Ltd & Yuji Suzuki, Director from Tokyo Institute of Photography, for cultural collaboration and working towards a joint NZ/Japanese photography legacy project.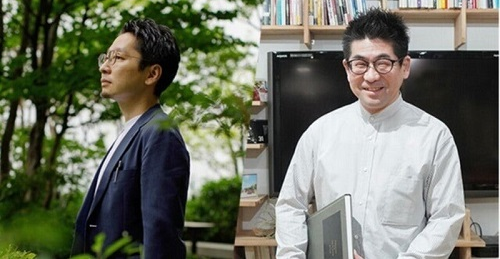 Ihiro and Yuji will be in Auckland, 10th November – 15th November, to give insightful international presentations about their projects, Festival and photography talks, along with researching Auckland based visual imaging organisations and meeting artists and students.
This is an exclusive 'Image Auckland' project around Japanese practice, photography education and explore the artform and to interact in a New Zealand setting.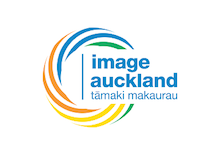 T3 PHOTO FESTIVAL TOKYO is a photo festival with three pillars: (1) photo exhibitions, (2) talks and events, and (3) student projects, with the vision of being an Asian hub that nurtures the next generation of photography culture there. And the educational organisation, Tokyo Institute of Photography is the presenting partner and one of Tokyo's leading photographic learning spaces and incorporates exhibition space, the 72 Gallery in the Tokyo area called Kyobashi. We will be announcing full schedule at the start of October. Save the dates! 10th – 15th November.
We are excited about this project and look forwards to developing closer ties between Auckland and Tokyo, starting with research and development of the Festival's Japanese partnership with T3 Photo Festival, Tokyo and TIP, in Tokyo.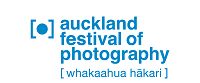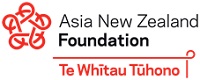 ---
Gideon Mendel - Drowning World
If you havent seen it, go see our exclusive show at Queen's Wharf, featuring the unique work of Gideon Mendel. A tandem outing for Aucklanders during the upcoming Auckland Climate Festival.
Since 2007, using stills and video, Mendel has been working on Drowning World; an art and advocacy project about flooding 
that is his personal response to our climate crisis. His work has been widely published in magazines and newspapers including National Geographic, Geo and the Guardian Weekend. His images have been used in climate protests while 
his photographs; installations and video pieces are increasingly seen 
in gallery and museum contexts.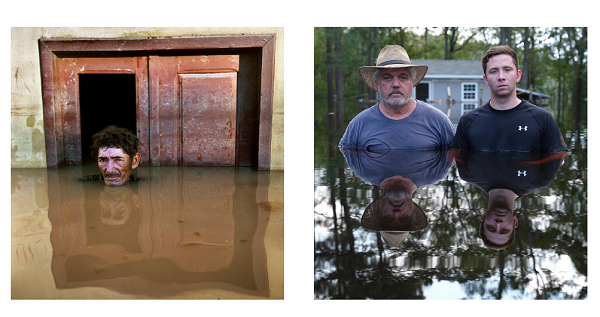 We curated, in collaboration with the artist a series of these exceptional portraits on Auckland's waterfront fence for the "Disruption' theme during June, on now to end September, due to the generous support of Panuku Development, who will lose a lot of our publice waterfront in the predicted sea level rise, the show is extended to end of September.
"This set of intimate portraits of flood victims is at the core of the Drowning World project. Mendel's subjects address the camera looking out from their devastated environments and inundated homes. The poses may seem conventional but their confrontational gazes challenge us to consider their context of catastrophe across cultures and time. Coming from disparate parts of the world they reveal their shared vulnerability and linked exposure to climate change despite vast differences in lives and circumstances."
Mendel has received the inaugural Jackson Pollock Prize for Creativity and the Greenpeace Photo Award. Shortlisted for the Prix Pictet in 2015 and 2019, he has also received the Eugene Smith Award for Humanistic Photography, the Amnesty International Media Award, and six World Press awards. More recently he won the Head On Portrait Prize 2021. Mendel has recently developed some new projects addressing the Covid-19 crisis and has extended his work on global warming to include the element of fire.
Images above - João Pereira de Araújo, Taquari Districta, Rio Branco, Brazil, March 2015 & Carl Coleman and his stepson Cody Lamb, Rolling Ridge Drive, Longs, South Carolina, September 2018
Free. Outdoors - 'to see is to believe'. Thanks to the Lion Foundation for their support.

---
Around Asia Pacific
'Disruption' spearheads to Asia
Auckland Festival of Photography is pleased to confirm our 8th cultural exchange of NZ fine art in China, the 'Disruption' exhibition opens on 19th Sept, at the Pingyao International Photography Festival this month, this is a exclusive New Zealand fine art exhibition featuring Felicity Jones, Chris Leskovsek and Mark Smith. Watch our archive video of their Festival lightbox show in Freyberg Square here.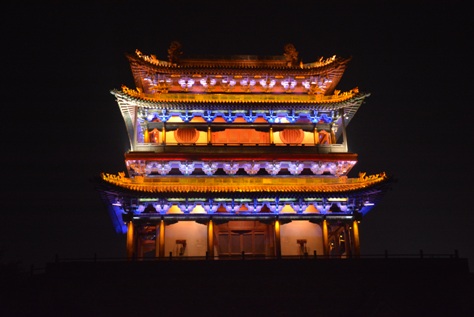 "One of AFP's key strategic outcomes is to inspire the imagination, to raise the profile of New Zealand photographic excellence by supporting emerging, mid-career and established New Zealand photographers," Auckland Festival of Photography Trust says. "AFP is a founding member of the Asia Pacific Photoforum since 2010 and celebrates its 12th anniversary in 2022, whilst this exhibition was originally conceived and specifically curated for our June Festival's 'Disruption' theme, we are pleased to include some new works at the Pingyao International Photography Festival to support strategic leverage of our partnerships with the Asia Pacific Photoforum and provide international exposure for the New Zealand artists in our programme."
Pingyao is the world's largest photography Festival and this is the 8th exhibition the Auckland Festival of Photography has presented within their annual international programme.

-----------------------------------
Singapore International Photography Festival 2022
Starting soon in late Sept is the 8th SIPF, and as SIPF Festival partners, we are delighted to be working with this excellent Festival in October, to participate in networking, seminars, portfolio reviews and see world class exhibitions.
Plenty of world class curated exhibitions start this month, including this one curated by Gwen Lee, Twinkle Memory: Binran by Masato Seto. Staged within a post-independence strata mall retail unit decked out in neon lights, Binran is a photo installation mimicking the setup commonly seen in typical binran (Betel nut in English or 檳榔 in Chinese) shops in Taiwan. Betel nut chewing is a widespread practice in Taiwan amongst truckers and the older generation for its effects as a stimulant, and has earned the colloquial name of "Taiwanese chewing gum".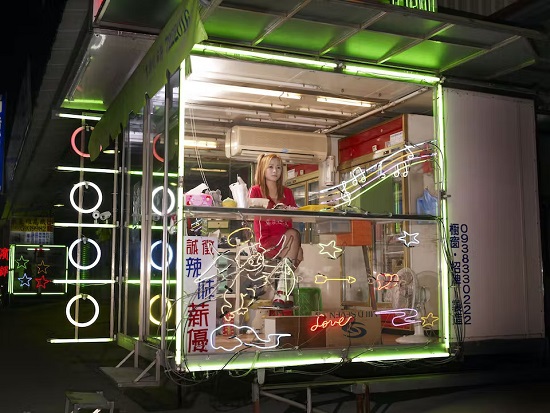 Amongst the other highlights of the Festival is Dark Cities, by Shyue Woon. "In the past few weeks while editing his photos, Shyue Woon was drawn down an internal pathway of reflection on what got him started on this project close to eight years ago. While the memory of how it all began felt evanescent and elusive, the energies and atmospheres of the shoots stayed with him vividly.
In his words, "I remembered not feeling alone. Maybe the dark atmosphere, with a hint of fear—of desperately clinging to fantasy because the real world is scary and unfair, with the fear of everything you ever cherish will vanish at some point.
Maybe this is how I interpret 'Purgatory', a space neither heaven nor hell."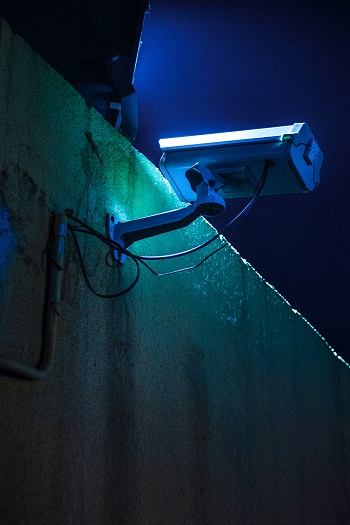 ---
Donations
Donate $20 to support the work we do, all donations are tax credit eligible via our Give A Little page, and can be made monthly to help keep us afloat in these challenging Covid recovery times.
What happens to your donation? The Festival team works all year round creating opportunities so that photographers from every genre can present their new and existing work. We provide and maintain the platform, profile and network necessary to present you with the best opportunities to showcase photography in our annual programme. The Trust is registered with the Charities Commission No: CC38839. 
All donations received go towards the ongoing sustainability of the annual Festival activities.